Opportunity to withdraw cash with Mastercard card at NIS petrol stations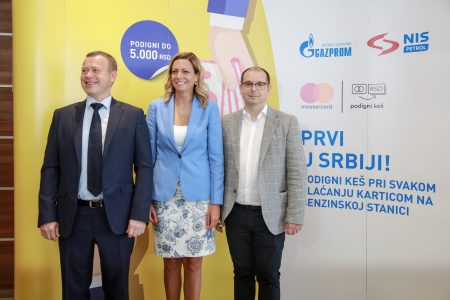 In partnership with Mastercard, NIS company has introduced a unique service for withdrawing cash from a bank account at all NIS Petrol and GAZPROM petrol stations, which has made NIS a pioneer in introducing this type of banking service in the domestic market.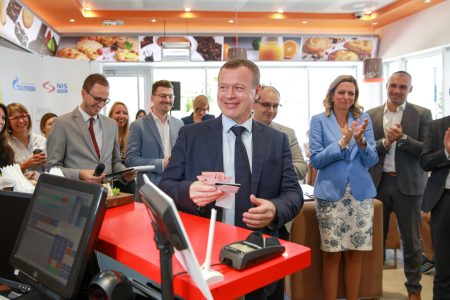 The Mastercard card cash withdrawal service, now available within Serbia's largest petroleum product retail network, represents a new level of convenience that allows consumers to make purchases in just one transaction at any time and simultaneously withdraw cash from their bank account up to 5,000 dinars. This provides users with a unique ability to withdraw cash without going to an ATM, which results in significant time savings. In addition, this unique service, that is available to consumers at more than 315 NIS Petrol and GAZPROM petrol stations across Serbia all across major routes, both in cities and villages, represents an added benefit for the environment where there is no developed ATM network.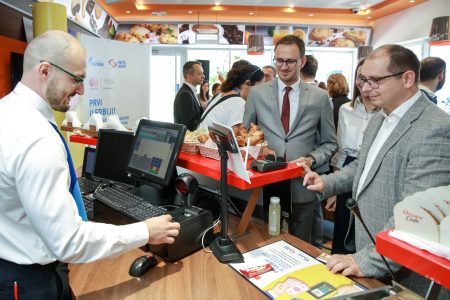 As a customer-focused company, NIS is constantly striving to improve the quality of its products and services. By introducing the cash withdrawal option at NIS Petrol and GAZPROM petrol stations, we have taken another step towards modernization. We are pleased to have partnered with a reputable company such as Mastercard to introduce this service", said Pavel Kandalincev, Director of NIS's Retail Department, regarding launching this service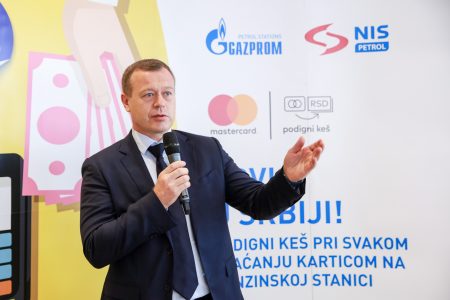 "As a technology-oriented company, we strive to develop services with our partners that will save time and facilitate the day-to-day activities of our users. Mastercard cash withdrawal service is a comfortable solution, giving us the ability to perform two operations at once, thus saving time looking for ATMs or going to a bank. An important element of financial education is also the development of new products and services. In addition to making cash available at locations where there are no ATMs, this brand new functionality contributes to the overall development of electronic payments in Serbia", said Jelena Ristić, Director of Serbia, Montenegro and Bosnia and Herzegovina markets at Mastercard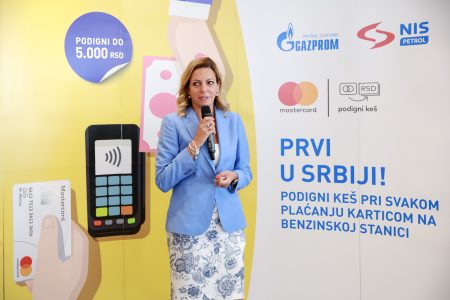 Bojan Pavlović, Director of the AIK Bank's Direct Channel Department, who implemented this type of transaction, thanked the partners, NIS and Mastercard, for their successful cooperation in the realization of this project:
"As a bank that always strives for innovative services, we believe that this service contributes to the expansion of our product range and we want to announce that in the future we will continue to come out with such innovative services, in partnership with technology companies such as Mastercard, as well as with the largest company at the domestic market, by NIS", Pavlović said.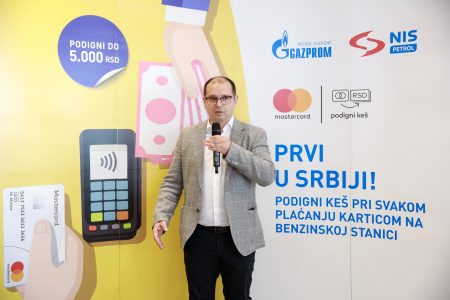 In addition to being a subsequent way to raise cash, this payment method, in the world also known as "purchase with cashback", ensures that consumers in Serbia do two things at once in a quick, efficient and secure way – shopping at any NIS petrol station and withdrawing cash using a Mastercard issued by any bank. Considering that the service is treated as a way standard payment, the consumer authorizes the transaction with a PIN code and can fully track it in their account, which represents an additional element of financial security for customers.