Association of breweries of Serbia has proclaimed the winners of the competition "We are taking you to Oktoberfest". The main awards, the trip to Munich at the Oktoberfest 2018 for 2 persons, were given to Slaviša Vučinić and Mihajlo Vuksanović. A total of fifteen awards besides the Association of breweries and partners of the Color Press Group Company and the German-Serbian Chamber of Commerce, the promoters and one of the members of the jury, our writer and musician Marko Šelić Marčelo presented the winners.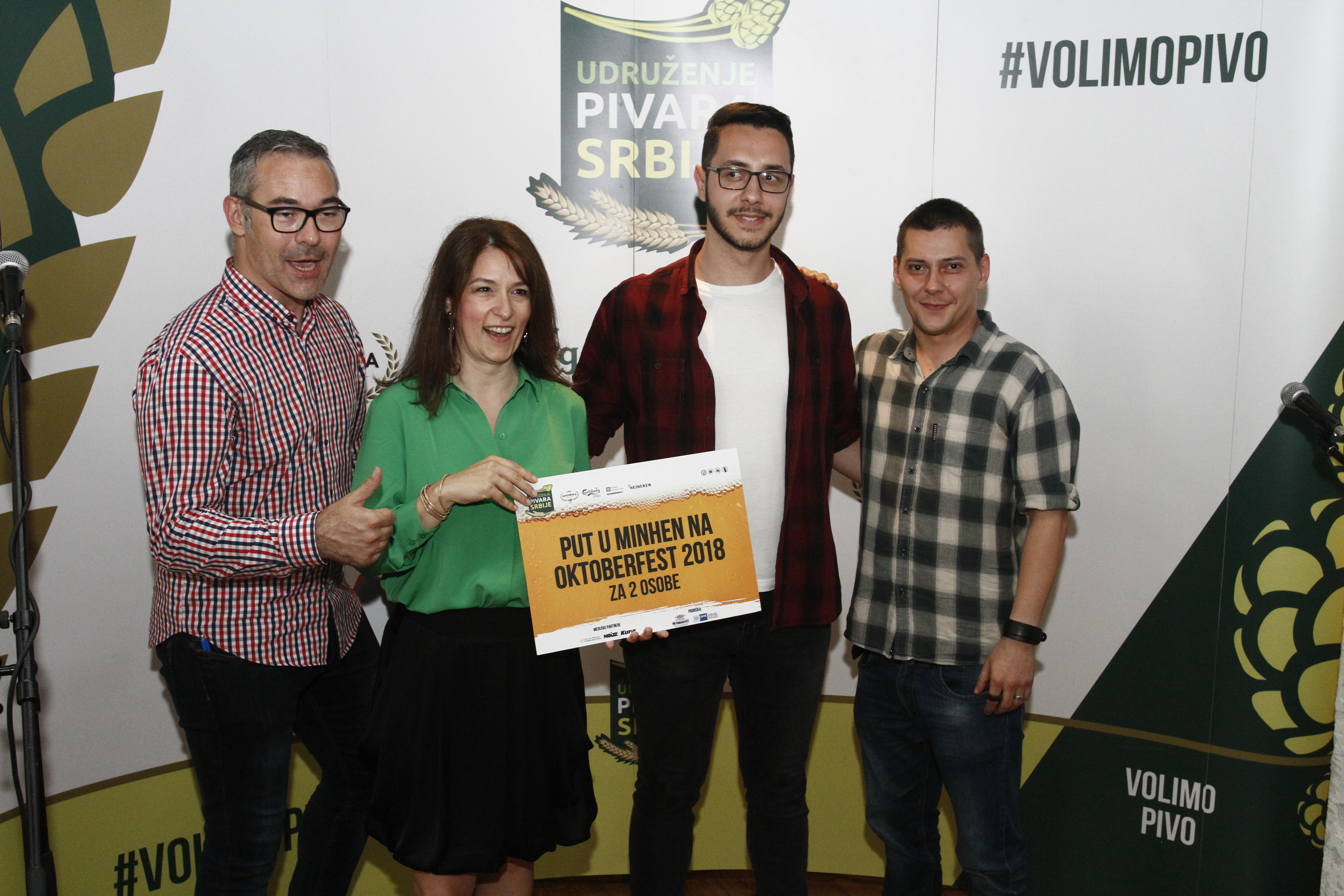 Rebeka Božović, the executive manager of the Brewery Association of Serbia, congratulated all award winners and said: "Beer is first mentioned in Serbia during the despot Stefan Lazarević, and today's beloved drink confirmed the quality of the received works. We had a large number of creative applications, which made it difficult for us to select only 10 finalists, and we decided to win another 5 prize. Together with our members we will continue to work on promoting responsible consumption of this golden beverage." After awarding the awards, finalists, media and partners had the opportunity to continue having a beer in the pleasant atmosphere of the Šumatovac Al Forno restaurant.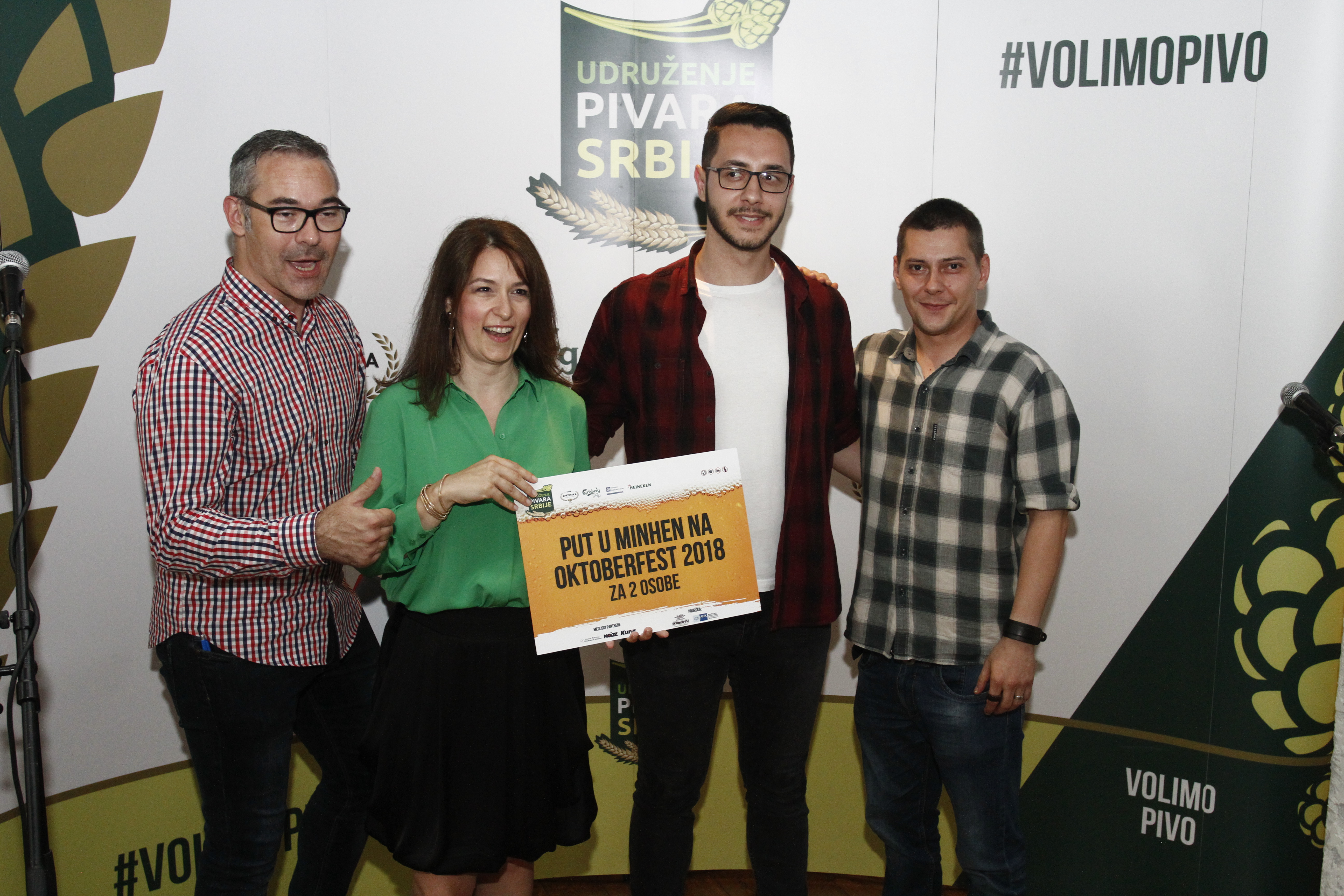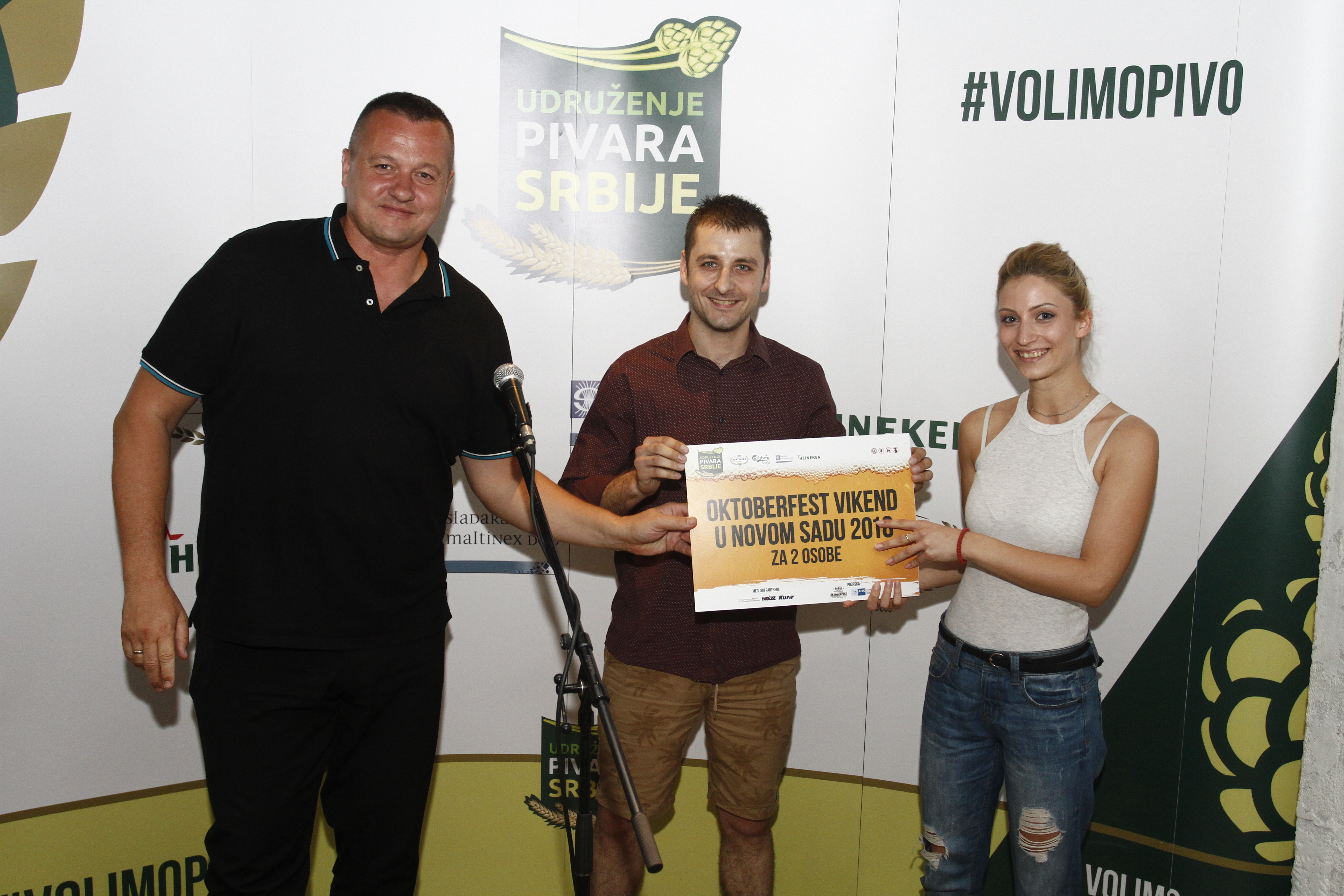 Among other finalists Maksim Polovina, Tijana Pejović, Boban Ocokoljić won the weekend at the Novosadski Oktoberfest presented by Robert Čoban, president of the Color Press Group.
Isidora Miljković, Branislav Manojlović, Sandra Borić and Dragana Lokica Jokšić received the tickets for the biggest business event in the AHK Oktoberfest country organized by the German-Serbian Chamber of Commerce (AHK). Davorin Majhensek, Igor Tadic, Luka Bojić, Bojana Miletic, Marija Stojmenović, Nikola Pavlović received 3 packages of beer.