For the first time on the big stage of Kolarac, on February 28, the biggest ethno jazz pianist of Serbia and the biggest ethnic jazz saxophonist of Russia will perform together in one band, which will perform jazz compositions in unrepeatable arrangements, sprinkled with Russian and Serbian traditional melos.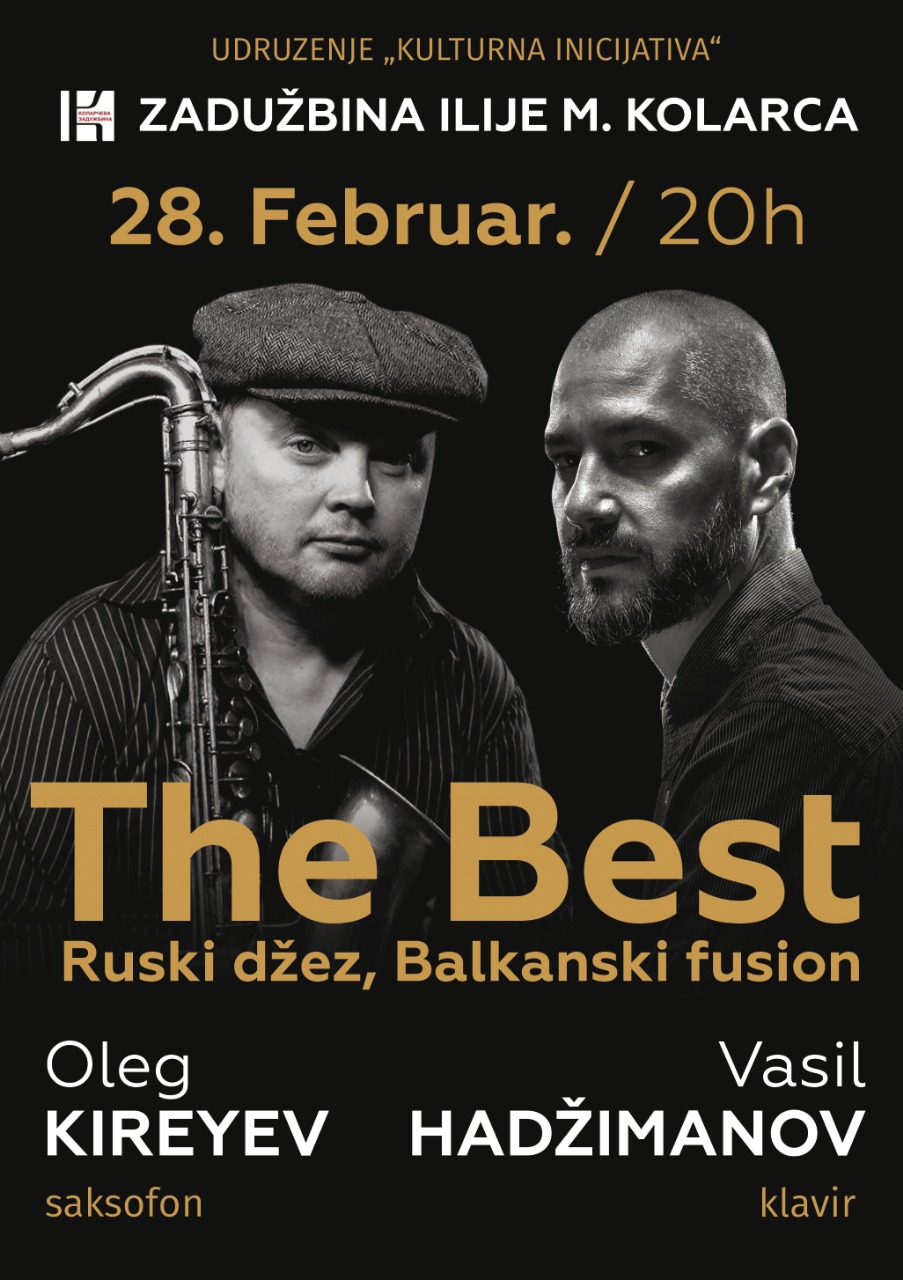 The idea of ​​the project is based on the works of Vasil Hadžimanov and Oleg Kireyev. It is a completely new reading of the best compositions by representatives of the contemporary Balkan and Russian jazz scene. Everything you love in the creation of Vasil Hadžimanov, all that is worth the attention, will bring a new sound of a saxophone of the Russian musician. Versatile, charismatic and in a whole new way. For his part, Vasil will bring in new colors and a Balkan rhythm in compositions written by Oleg Kireyev. More traditional colored jazz classics.
The musicians have chosen their favorite works of art which show their mastery and talent in the most explicit way.
Russian jazz and Balkan fusion – so in a couple of words it would be possible to describe the direction of the program that will be presented by musicians not only to jazz lovers, but also to all the admirers of great and content sound.
Oleg Kireyev and Vasil Hadžimanov started their cooperation two years ago. together they started to explore the mix of traditional music and popular songs, which resulted in the creation of a new Russian-Serbian jazz project.
About musicians: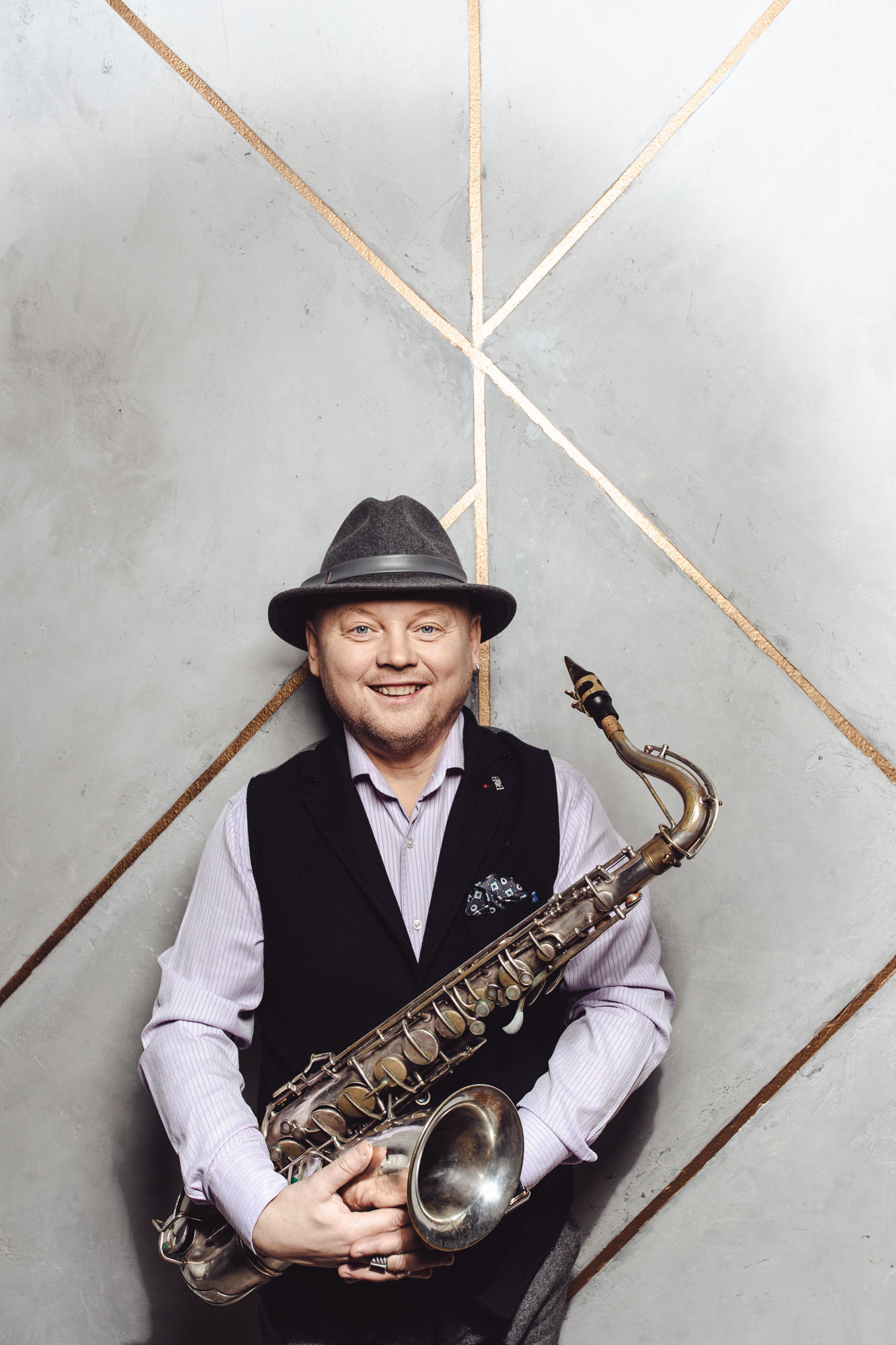 Oleg Kireyev has been known in the world of jazz since 1984. They consider him an ethno jazz pioneer in the Soviet Union and Russia. Since the nineties of the last century, he has performed at numerous international festivals. In 1996, he received the Jazz Festival in Montreux "for a great performance". In 1997, the famous Birmingham Jazz Festival in the United Kingdom called it a revolutionary Russian musician, and in 2008 he won Grammy for the best contemporary jazz album.
He has been performing in the Balkans for a long time. In 2016, his band "Orlan" performed in Nišville in front of several tens of thousands of people, but the concert at Kolarac is a rare opportunity to hear his music from Belgraders. 2017. Oleg's album hit TOP 100 jazz album on US radio stations.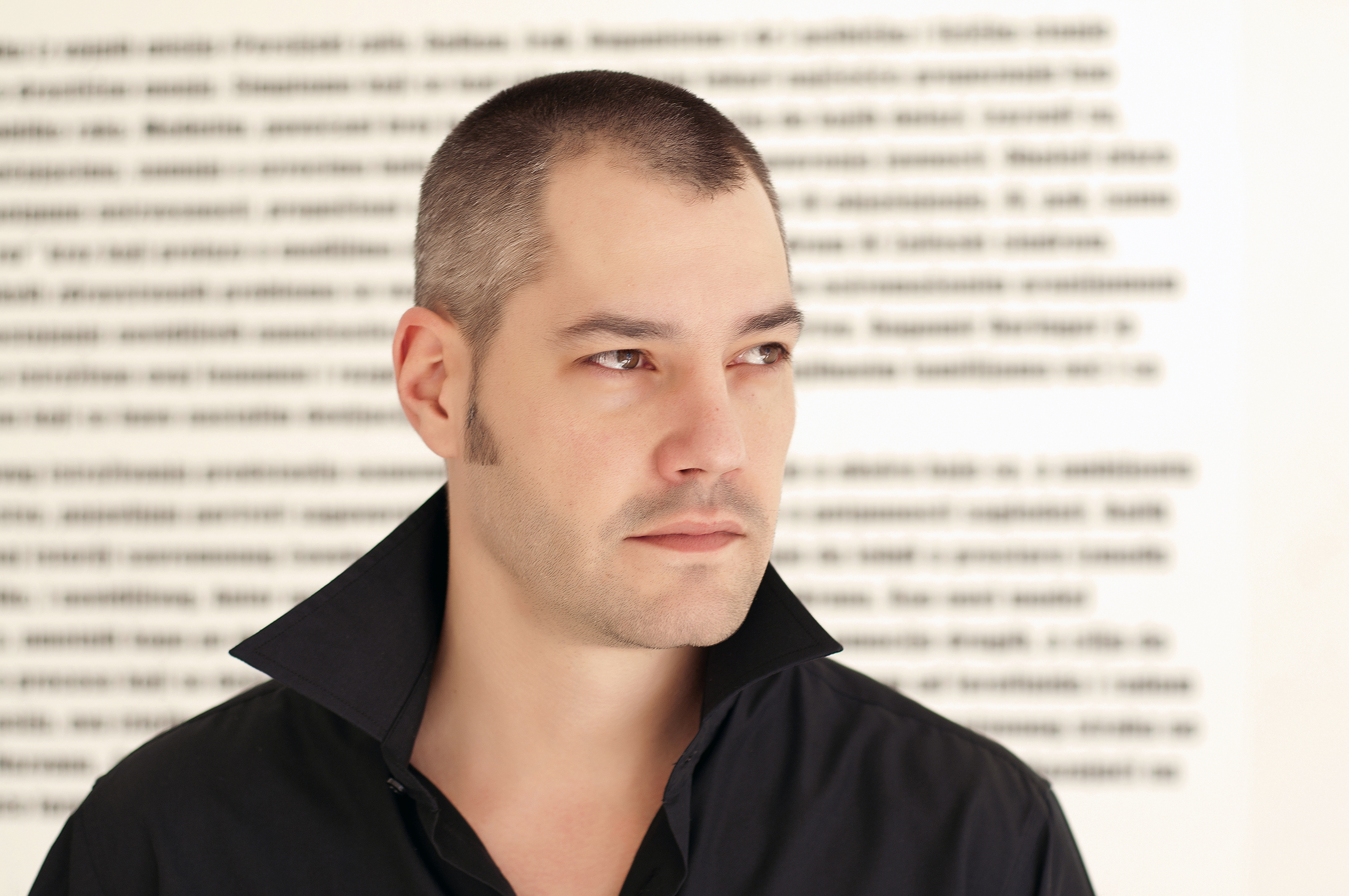 As a child from a well-known Yugoslav music family, Vasil Hadžimanov formally begins to deal with music when he was only five years old. This world-class musician has graduated from Berklee at the Piano Department, starting his career during his studies in collaboration with other bands. Like Kirje's, Hadžimanov collaborated with the greatest musical names, such as David Glimmer and Chris Crick. This top-class artist is currently rightfully considered the greatest jazz pianist of the Balkans, alongside with Bojan Zulfikarpašić. Duet and colleagues across the Drina have long been considered the biggest attraction for jazz lovers at Kolarac.
Vasil has written authorial music for several popular movies, and has recently celebrated 25 years of creative career. 2018. He won first place on the list of best keyboards on the annual list of best jazz musicians by renowned critics Arnaldo De Souteira.
The price of the tickets is 500 dinars and can be bought at the treasury of the Ilija Kolarac Foundation and at all the Eventim sales outlets (Tickets.rs)
Link https://www.tickets.rs/program/the-best-ruski-dzez-balkanski-fusion-521