FitPass: Train where you want, what you want and when you want!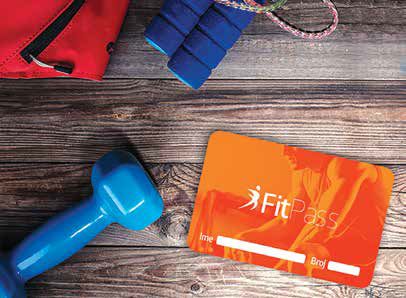 FitPass is a unique sporting system in Serbia that allows you to do your favourite sports activities near your workplace or home with a single membership fee. FitPass card covers training sessions in over 650 sports facilities and 60 disciplines (gym, dancing, yoga, swimming pools, tennis, Pilates, group trainings, spa, cycling, bowling…) in 25 cities in Serbia. Plus, as a holder of the FitPass card, you also become a member of Fit-Pass Club where you are entitled to different discounts in healthy food restaurants, as well as to services such as massages, wellness programmes, specialized medical check-ups, supplement purchases and fitness equipment.
Do you know why athletes are the most productive employees? First and foremost, they're persistent and responsible in carrying out their tasks and have good time management. Also, they're learning from their own failures and putting their team ahead of their personal interests. The most importantly, they take criticism well because they're persistent in achieving their goals.
TRAIN TOGETHER!
Satisfied employees are the result of employers investing in their non-formal education, as well as in activities that will further encourage them to boost their efficiency to the highest possible level. This includes community gatherings. Team building became a must have in modern world, because in many ways, they affect the productivity of workers. If you choose to "break" everyday monotony with some sort of sporting activity that is not standard, you are on the right track. You can do this with your FitPass card, which is a ticket to the sporting lifestyle with many companies recognizing the importance of this unique concept in Serbia. In order to make these activities more interesting, companies form teams and compete in available sports disciplines. If you are still not a member of our large family of satisfied users and you would want to, you can find all the necessary information on www.fitpass.rs, in the section for business users www.fitpass.rs/kompanije. Also, if you have any questions or want more detailed information, you contact our customer support at kontakt@fitpass.rs which will get back to you as soon as possible.
FitPass team