Aqua Viva Vitamin Is Proclaimed The Best New Water Concept At The Global Bottled Water Congress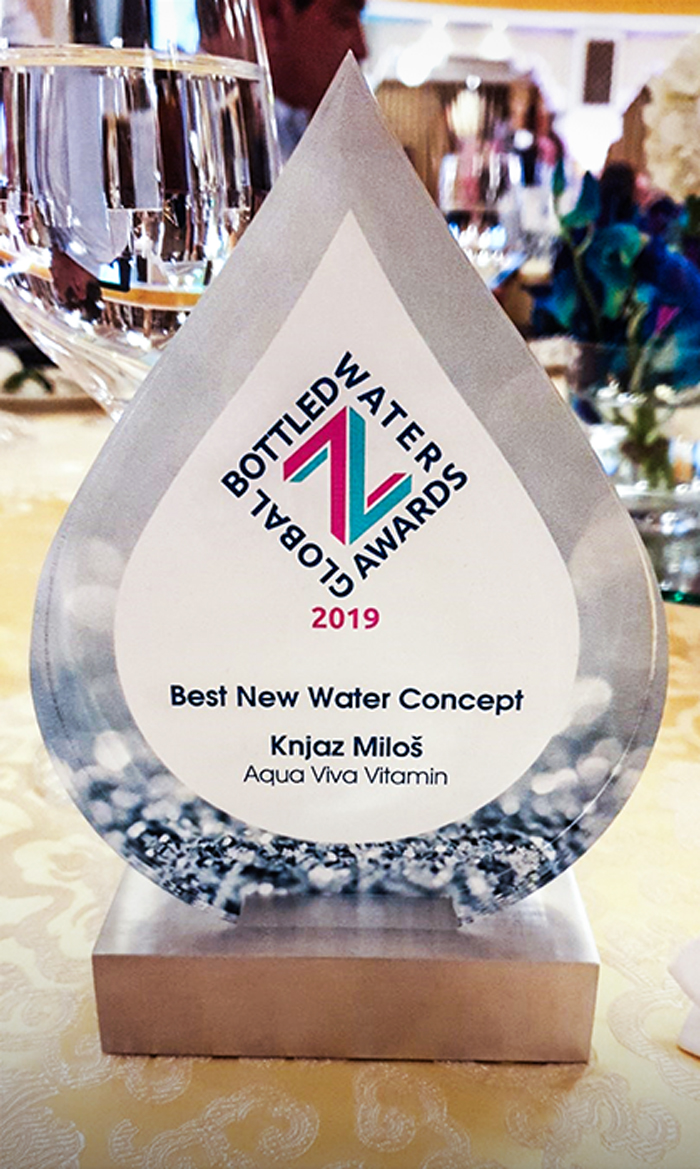 – Aqua Viva brand, the promoter of a healthy lifestyle and great innovator in the market, has received another worldwide recognition for its innovation. Namely, the functional vitamin water under the auspices of this brand, Aqua Viva Vitamin, won a prestigious award at the 16th Global Bottled Water Congress in Dubai, the award for the Best New Water Concept.
In heavy competition with more than 120 entries from 23 countries and 6 continents, industry experts have recognized Aqua Viva Vitamin as a completely original and modern concept of refreshment that provides consumers with essential antioxidants, vitamins and minerals, in addition to hydration.
The main asset of Aqua Viva Vitamin water is polyphenols – the most powerful natural antioxidants obtained from grape seed extract. These magic molecules, as they are called, have multiple benefits: they preserve the beauty and youthful appearance of the skin, help regulate weight, improve mood, reduce inflammation, help prevent diabetes and cardiovascular diseases, etc.
"The global awards are a real impetus to continue to develop effective and high-quality products that help our consumers, despite the modern, fast-paced rhythm of life, establish a routine of caring for good shape and health. The Aqua Viva Vitamin portfolio is our greatest reach in this regard and we are proud that it is recognized worldwide", said Danijela Vujošević, Marketing Director of Knjaz Miloš.
In addition to the wonderful polyphenols, all Aqua Viva Vitamin waters contain the recommended daily intake of Vitamin C and 50% of the recommended daily intake of vitamins and minerals that are specific to each of the three flavors: Aqua Viva Vitamin Protect, flavored with blueberries and chokeberry, which contains zinc and is credible to normalize the immune system; Aqua Viva Vitamin Care with vitamin B complex and refreshing taste of lime and Aqua Viva Vitamin Relax with magnesium and vitamin D.
Two years ago, at the 14th Global Bottled Water Congress in Barcelona, Aqua Viva brand won two prestigious awards for the "Let's Get Our Children Active" program. In addition to the award for the best socially responsible project, the program won a special gold award, established for the very first time, as an absolute winner in all competing categories.