For the second year in a row, two Oxford students are doing a one-month professional internship at Delta Holding.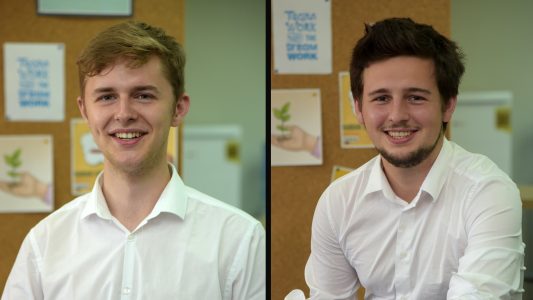 This year, Ryan Dornan and Cyprien Denolle expressed a desire to expand their knowledge about business at Delta Agrar. Every day they are accompanied by mentors and colleagues who help them get familiar with the operations of the large Serbian company and the work methods in a large agricultural system.
"Delta has already hosted students from Oxford. We are pleased to have them as our guests again this year, because that shows that they see us as the opportunity to gain knowledge and experience in the business areas that interest them. Our company adopts international business practices, employs young people, and can provide students with a high-quality business experience", said Monika Pejcic, Director of Human Resources Department at Delta Holding.
"I enjoy working in a dynamic environment, where there are plenty of opportunities for professional development and learning new things. Delta Agrar is a stable and financially successful company in which I am pleased to work. In addition, I greatly appreciate the opportunity to work with other talented individuals", said Cyprien.
Ryan and Cyprien came to Delta on July 29 and will be enrolled in the professional internship program until the end of August.