Next year can really be a crucial year for many important decisions, if there is leadership and courage, and with luck we can wait for the end of 2018 with the Balkans, which looks completely different and sends a completely different message, Serbian PM Ana Brnabić told at the gala dinner "World in 2018" by Diplomacy&Commerce magazine and Color Media Communications.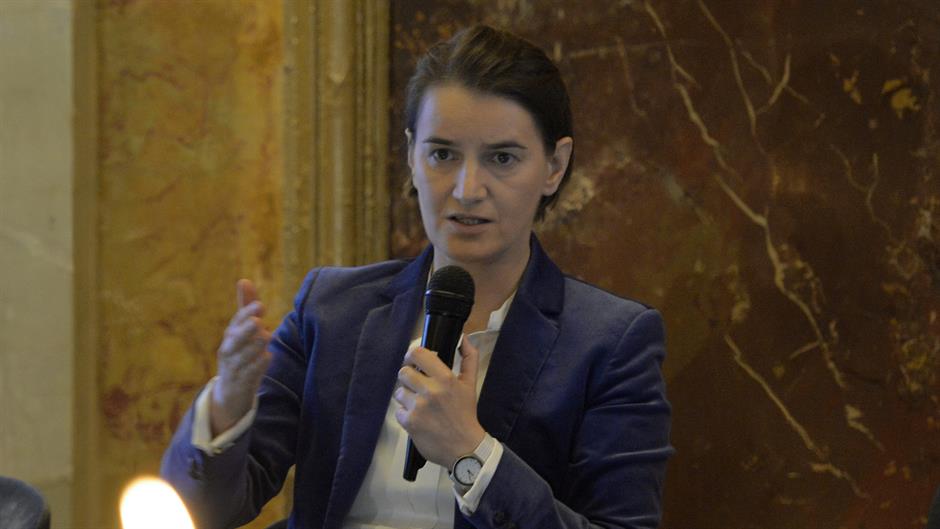 Photo: Tanjug
"It is my pleasure, after Hong Kong, that we have the 'The World in 2018′" in Belgrade. Hong Kong was excellent and what is especially important for me is that, as the Serbian Prime Minister, I was invited to be the main speaker on such an important global event. I think it is important for both Serbia and the region, and I think it is good that we used this opportunity to send a more positive, a more optimistic message about the Balkans. That message is that we do not always have to come from someone to tell us what to do and how to talk to each other, but that we can show that we can do it ourselves, and that we are therefore mature enough and responsible enough to we are members of the European family of peoples" Brnabić said.
Speaking about the challenges ahead of Serbia in the EU integration process, Brnabić specifically referred to the overcoming of tensions in the region (Kosovo, Macedonia, Bosnia and Herzegovina, Albania, relations with Croatia).
"I think that personal relationships are of key importance and that has a huge role, and that's best seen in the case of my predecessor, Aleksandar Vučić, who started developing these personal relations with the Prime Minister of Albania, Edi Rama."
Gala dinner "World in 2018" organized by Color Media Communications and Diplomacy & Commerce magazine,