Portonovi is a visionary destination by Azmont Investments
With over 240 days of sunshine and temperatures reaching upwards of 30 degrees in summer, Montenegro serves as the perfect location for waterfront destination, Portonovi. A place you can now call your home, with villas for sale, restaurants, wellness facilities, beach club, boutique shops and Europe's first One&Only.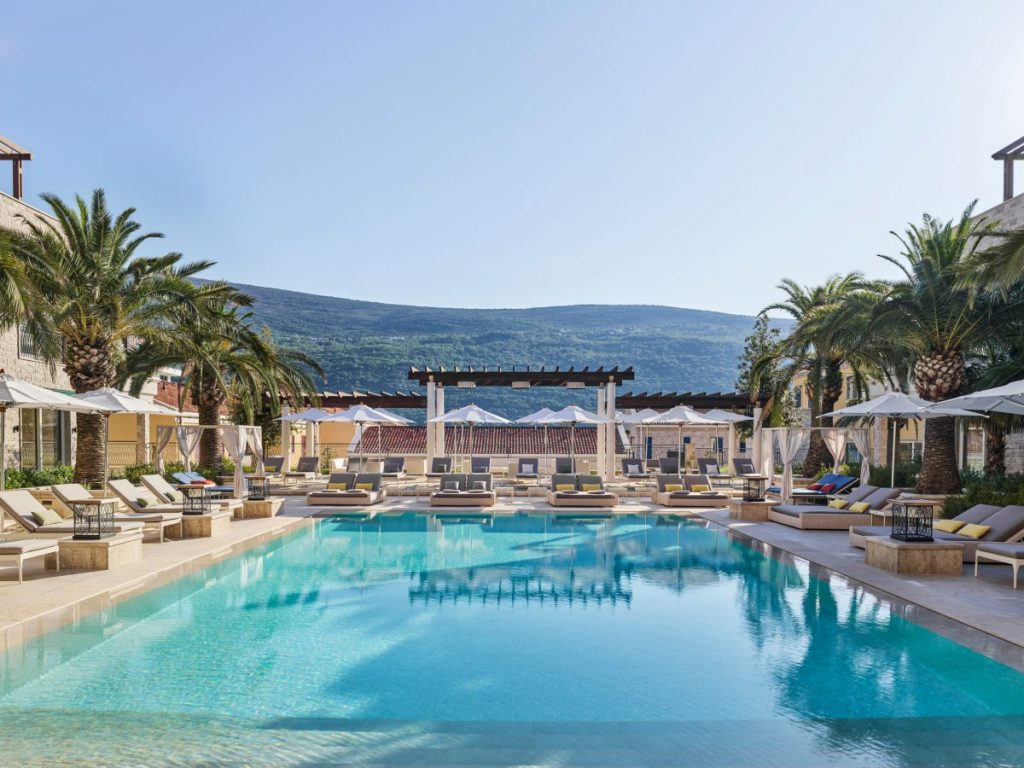 Portonovi is an idyllic village on the Adriatic Riviera, designed to bring together like-minded people to explore cultural and natural wonders. This is complemented by a thoughtfully curated collection of services and experiences in a peaceful environment. Positioned at the entrance of UNESCO World Heritage site Boka Bay, Portonovi is framed by mountains rising from sun sparkled the Adriatic Sea. Spread across 26 hectares, with 1.8 kilometres of beachfront, Portonovi boasts wide waterfront promenades and beautifully landscaped green spaces as well as residences to live in.
The best way to make the most of Portonovi is to call the destination home. There are 214 residences to buy across The Village Residences, Marina Residences, Sky Villas and The One&Only Private Homes. Showcasing an innovative authenticity, the Village Residences remain faithful to Boka Bay's heritage while offering a contemporary feel for modern buyers. The mix of high-end design and high-quality materials, combined with an outstanding outdoor space and breath-taking views, offers an air of sophisticated indulgence.
---

"We believe in the future of Montenegro, a very small, dynamic and beautiful country"

---
The Sky Villas are ultimately what sets Portonovi apart from every other real estate offering in the Mediterranean. These magnificent three and four-bedroom penthouses are spread across two top floors on the waterfront and feature private infinity pools ranging from 26m2 to 32m2, spacious terraces, private elevator access and breath-taking views. Each property is unique, serving as a piece of architectural art to offer the highest level of elegance and comfort. These residences come complete with high-end kitchens and peaceful bathrooms.
Savvy and experienced real estate investors will be aware of the ease and advantages of investing in a new home in Montenegro. Whilst swathes of the Mediterranean have been traditional hotspots for holiday villas the value proposition of owning a home on the Adriatic Riviera should be strongly considered.
Along with numerous restaurants, cafés and boutiques, residents and guests of Portonovi will also benefit from access to the first European One&Only's health and wellness spa, Chenot Espace.
The exquisiteness of The One&Only is matched by another revered brand in the destination of Portonovi. D-Marin is a leading global network with 14 marinas in the Mediterranean and the Gulf. It offers a premium service and experience to maritime and yachting enthusiasts from all over the world. D-Marin Portonovi Marina is the only entry port into Montenegro and has capacity for 238 berths for yachts up to 120m long. The Marina offers a choice of entry points and a sheltered position at the entrance to Boka Bay, serving as an inviting stop-off point for superyachts and those wishing to explore the Mediterranean and the Dalmatian Islands.
---

"Wherever you are from, the Portonovi team will speak your language"

---
Art Gallery Pizana showcases the work of Montenegrin and international artists and hosts exhibitions throughout the year.
Around the coast at Portonovi, you can expect freshly caught fish along with organic vegetables and herbs from asparagus and leeks to fennel and chicory, served with a selection of locally produced wines. "Our desire with Portonovi was to create a community and a village that embodies the culture, heritage and sophistication of Montenegro, one that resonates with visitors and locals alike. We believe that this has truly been achieved and has resulted in a vibrant haven that anyone would be proud to call home," says Ahmet Erentok, Chairman of Azmont Investments "Wherever you are from, the Portonovi team will speak your language. We have a diverse team speaking 15 different languages and are on hand to assist no matter your enquiry. We have created a 5-star team fronted by the Lifestyle Reception and Concierge Service. 24 hours a day they can help curate tailor-made lifestyle journeys – from historical, cultural, wine and dine tours, leisure and wellness experiences throughout Montenegro", added Mr. Erentok.
---

"We believe in the future of Montenegro, a very small, dynamic and beautiful country. Portonovi is a unique proposition which blends the best of our culture, lifestyle and heritage. It is a haven for you to discover something new every day"

---
Portonovi is an exceptional investment opportunity for anyone looking to own a slice of the Adriatic Riviera. With everything from Village Residents to Sky Villas, there is a residential offering to suit all buyer needs and requirements.