On the eve of the opening of the World Economic Forum in Davos, President Vučić said it was a great place to hear a lot in a short time and to make important contacts to the benefit of Serbia.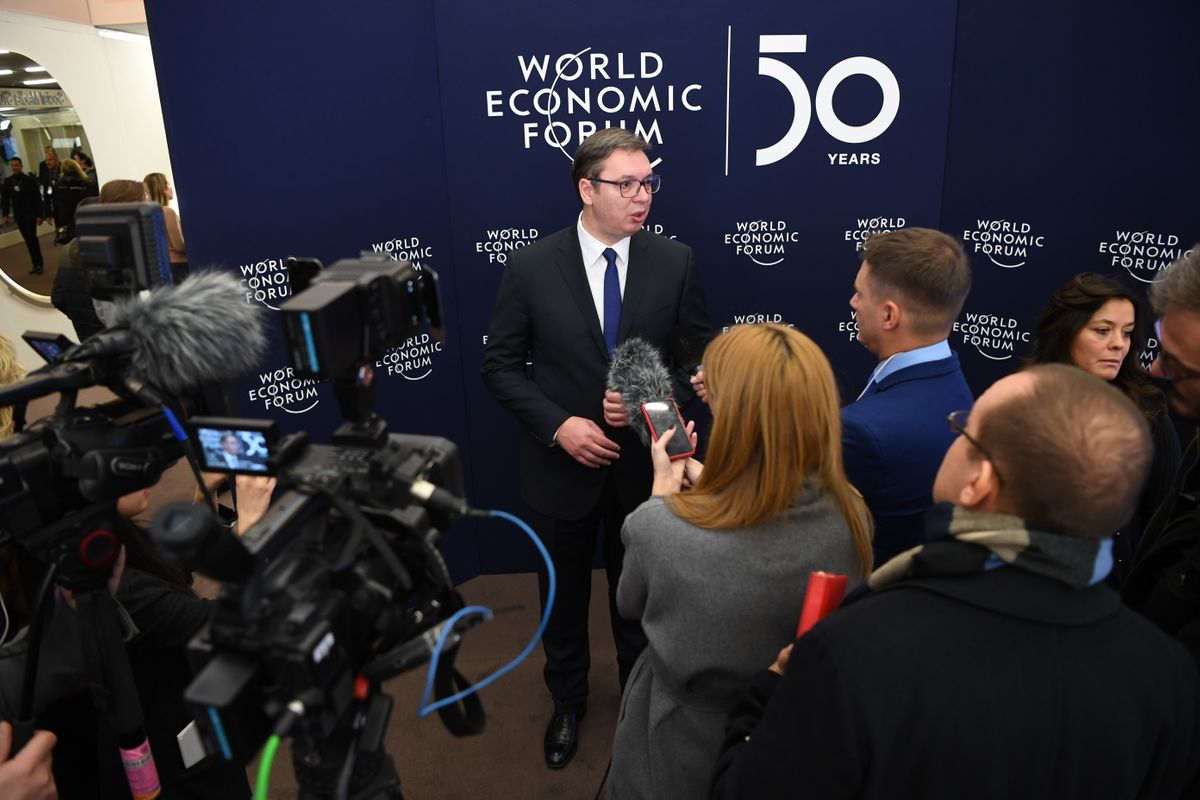 "It is very important for Serbia to be in Davos and to be well represented," said President Vučić, adding that this is the sixth year that our country is represented at the largest economic forum in the world. He emphasised that this is essential for improving Serbia's position, through talks with business people, whom he urges to invest in our country.
"Here, at Davos, we have the opportunity to speak about our investment environment, the results we have achieved, about one of the highest growth rates in all of Europe and to invite businessmen to invest in Serbia, to improve the standard and quality of life of our citizens. I am grateful for the opportunity to be here. This is vital for us because of the political contacts as well," said President Vučić, announcing that he will take part in two important panels: the first one concerning economic growth in our region and the second one relating to the politics in the Western Balkans and how we perceive our future.