Marera Properties' project M44 won the prestigious international award "Ranko Radović", for the architectural work on reconstructing the office building in Makedonska Street, Belgrade, designed by Remorker Architects.
"The newest effort by the young team from Remorker is the latest in a series of successful reconstructions of theirs in the city's very centre. In this case, it is primarily the contextuality, minimalism, discipline and consistency of the intervention that this city needs much more, that are captivating. All in all, undoubtedly a valuable contribution to the environment of one of the most popular squares in the heart of the city. It is interesting that the majority of citizens we talked to were not aware that the building at 44 Makedonska was replaced at all. The majority of them see the new building as an 'old-timer'. The best compliment ever," expert jury's exposition reads.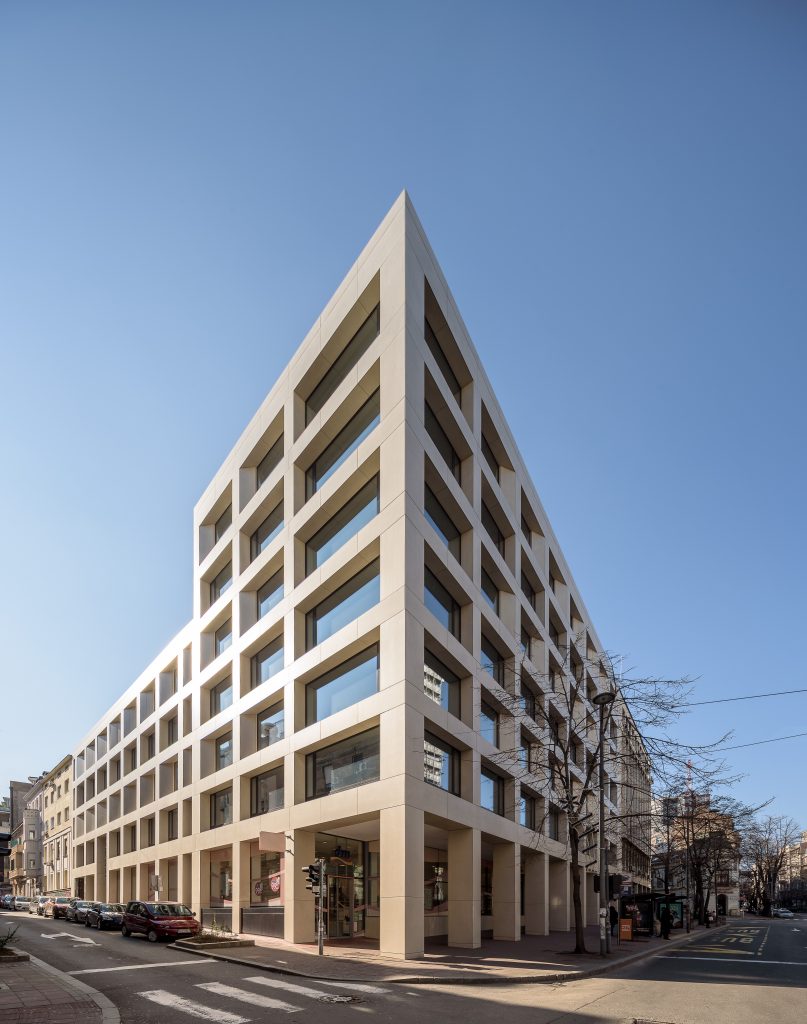 The award is presented by ULUPUDUS, Belgrade Faculty of Architecture, Novi Sad Faculty of Technical Sciences – Department of Architecture and Urban Planning, Institute of Architecture and Urban & Spatial Planning of Serbia, Ilija M. Kolarac Endowment, Belgrade Urban Planning Bureau, WIENERBERGER LLC KANJIŽA, Serbian Chamber of Engineers and Radio-Television of Serbia, and was established with the goal of promoting, developing and affirming architectural work.
"We are immensely proud that another one of our office asset reconstruction projects has been crowned with such an important award, which is presented by our country's most esteemed institutions. M44 is a modern business centre today, and this award confirms its architectural value," said Milana Srećkov, CEO of Marera Properties, and added: "This is the second prestigious award that Marera Properties, as the investor, and Remorker Architects, as the author of the architectural solution, won together. We share a common vision with our partners, and we look to our future projects with great enthusiasm."
In 2018, Belgrade City presented the Architecture and Urban Design Award to Remorker Architects for the reconstruction and adaptation of Trudbenik, a former office building at 79 Bulevar kralja Aleksandra in Belgrade, which is also an investment of Marera Properties.
Marera Properties is a company that invests in real estate, which it develops, leases and manages after acquisition. The company's portfolio consists of more than 200,000 m2 of office, retail and industrial properties throughout the country, which makes it one of the biggest investors on the Serbian real estate market.