The prime minister Ana Brnabic caused a furore by apparently suggesting that if forced to choose, Serbia would opt for the EU over Russia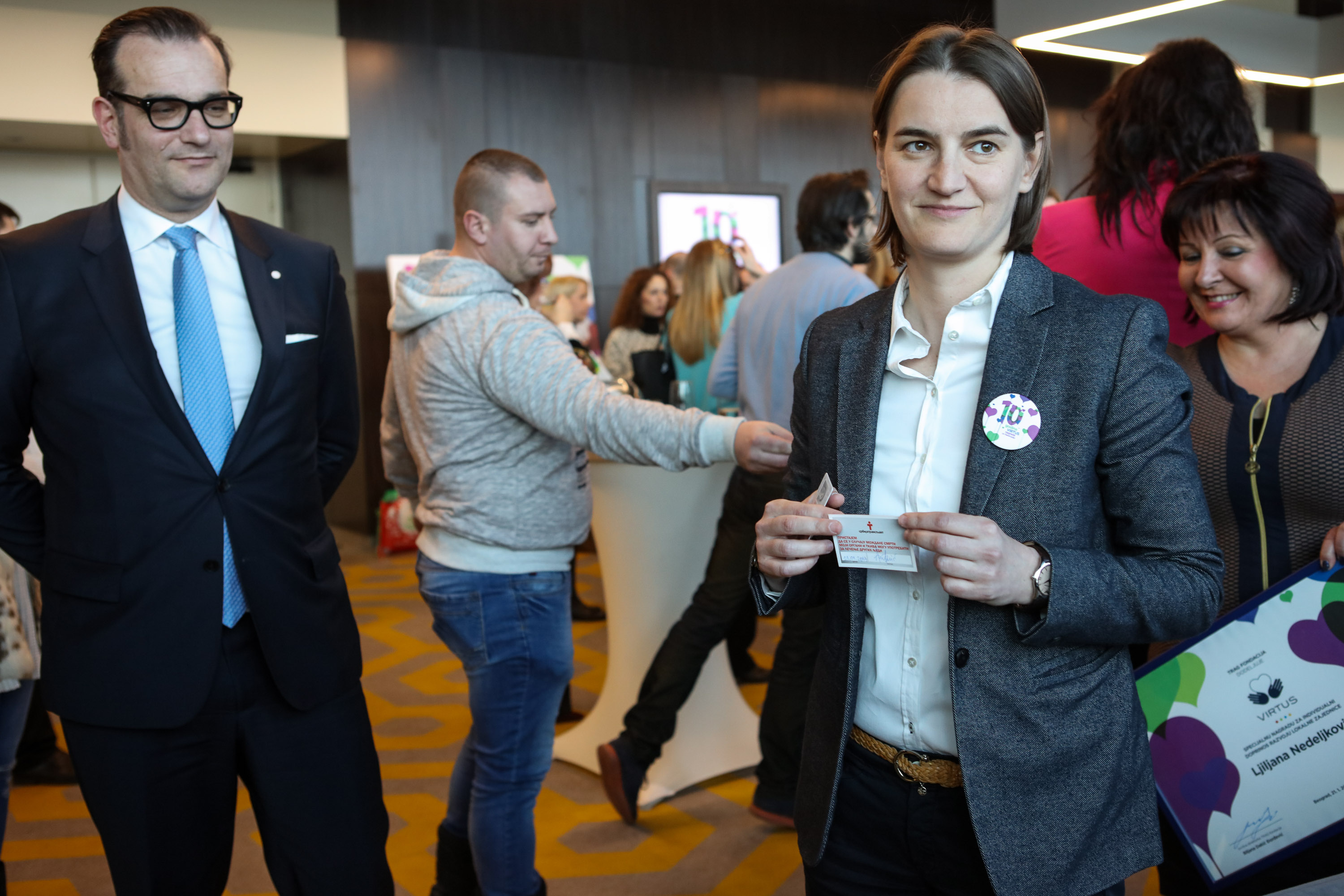 Text: Laza Kekić
A news agency, Bloomberg, attributed remarks to the new prime minister Ana Brnabic that Serbia would choose the EU over Russia.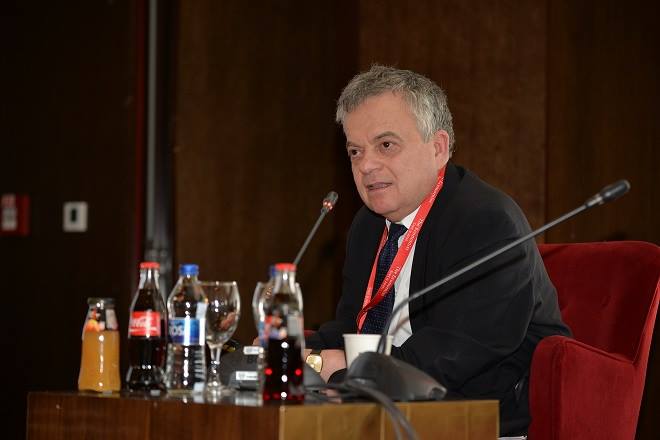 Analysis
For some years the government of president Aleksandar Vucic has successfully pursued a foreign policy in which Serbia balances between Russia and the EU, a policy that is reminiscent of Tito's balancing act between East and West. The EU dominates Serbia's trade, investment and aid. Although domestic enthusiasm for EU accession has waned, the majority of Serbia's elite still aspires to EU membership. Russia is a traditional ally, popular with the Serbian public, and its support remains essential for Serbia's rejection of Kosovo independence. The balancing act extends to domestic politics. Mr Vucic has appointed the strongly pro-EU Ana Brnabic as premier. But this has been counterbalanced by the retention as foreign minister of the pro-Russian Socialist leader Ivica Dacic and by the transfer of the Russophile Aleksandar Vulin to the position of minister of defence.
However, Ms Brnabic caused a stir recently, and appeared to endanger Serbia's balancing act, when she was reported to have said in an interview with Bloomberg that if forced to choose between Russia and the EU, Serbia would choose the EU. This was Bloomberg's interpretation of the interview and this has upset Russia and nationalists in Serbia. Ms Brnabic denied that she had said this and, in a humiliating gesture, presented the Russian ambassador in Belgrade, Alexander Chepurin, with a transcript of the interview, which did not contain the offending remarks. Furthermore, perhaps as damaging was the fact that Ms Brnabic appeared to be evasive during the interview when asked whether Serbia would follow the EU in imposing sanctions on Russia.
Despite the furore, it is unlikely that anything will change in Serbia's foreign policy course. Moscow has recently suffered setbacks in the Balkans in Montenegro and Macedonia, and it will not want to alienate its main ally in the region. Serbia's accession to the EU is a long way off, which reduces any incentive for Mr Vucic to follow the EU's foreign policy. Meanwhile, the EU sees Mr Vucic as a stabilising force in the region and is unlikely to want to push him too hard on Serbia's foreign policy.
Impact on the forecast
The controversy over the prime minister's reported remarks does not alter our forecast that Serbia will continue to pursue a foreign policy that balances between Russia and the EU.