No investor gave up investing in Serbia, and all construction and other works relating to the implementation of investment projects went without major problems, even during the state of emergency.
Radoš Gazdić from RAS spoke for the November issue of Diplomacy & Commerce magazine about the current situation in Serbia and economic trends. He points out that this year may come as a surprise and although pandemics of this type can potentially negatively affect investments, that has not been the case with Serbia.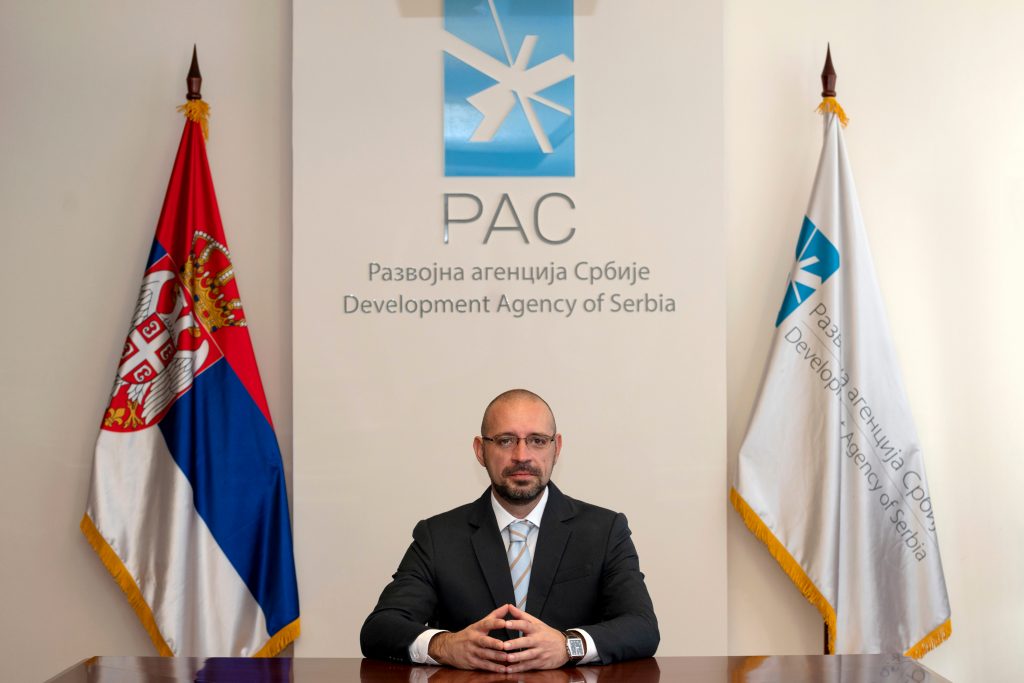 An uncertain period awaits us in the coming months. What kind of effects does the crisis have on companies in Serbia?
Uncertainty has become synonymous with every segment of our lives, especially with business, not only in Serbia but worldwide. For now, companies are struggling with the uncertainty of cash flow planning and some, primarily smaller firms, have a liquidity problem. Delays in payments and delivery of work in the previous period have led to some of having weak business activity, but also to greater caution in all companies in terms of spending, entering into new business arrangements and higher risk assessment at each business step. Supply chains, as expected, suffered the most in terms of logistics and transport, but these problems were most challenging at the very beginning of the crisis. Now, companies are adapting and finding solutions on how to overcome these obstacles. Beyond the obvious effects, a dose of caution with each new business step is something that marks the operations of every company today. Fortunately, economic actors are not alone in that, and from the beginning, they have had the state's support they can count on.
---

"We have so far signed 20 contracts on the allocation of incentive funds for companies that are planning to invest 1.16 billion euro"

---
Can the global pandemic slow investments, and is there data to compare the FDIs made in 2019 and 2020?
Of course, pandemics of this type can potentially affect investments, although that is not the case with Serbia. We are very pleased that no investor who had previously decided to invest in Serbia, changed their decision and gave up. All construction and other works relating to the implementation of investment projects went without major problems, even during the state of emergency. We should bear in mind that, in terms of FDIs, 2019 was the best year ever, with a total of 3,81 billion euro of FDI made, which will be difficult, but not impossible to exceed. I would not underestimate 2020 either, considering that, for instance, we have so far signed 20 contracts on the allocation of incentive funds for companies that are planning to invest 1.16 billion euro and create 4,882 new jobs, and that nine more contracts are in the process of being concluded which stipulate 502.1 million euro worth of investments and jobs for 1,783 people. We will see by the year-end how the situation develops. Maybe, 2020 ends up being a positive surprise.
How much will the current situation affect the liquidity and sustainability of the SME sector? What else can be done to help the sector?
I can confidently say that the SME sector has been hit by the crisis the most, as opposed to large systems and large companies that can overcome liquidity challenges much easier. In one of the surveys we conducted involving the representatives of the SME sector, most of the survey participants have said that they have suffered a drop in revenue of between 10% and 29% and that liquidity and maintaining the level of business at the pre-crisis level are the biggest problems. What awaits them all is cutting back on expenditures in the coming period, fewer investment opportunities and a lack of liquidity. However, in addition to the direct government support, I think we also need strategic programmes to help the SME sector in the long run, to be more prepared to emerge victorious from these and similar situations. We, at RAS, have approached the problem in this way by creating a programme in 2019 to help companies to become part of supply chains of multinational companies (MNC).
The basic idea of this programme is to help companies improve their business performance and capacity, in order to reach the level of business necessary to become suppliers of large MNCs. This means that we want to boost the capacity of our SMEs, and with these improvements and becoming a supplier, companies will be able to reduce the risks and uncertainty in doing business. That's what they need, in the long run.
What are the results of the government measures now after a few months of their implementation and can we perhaps expect the new government to devise new measures?
Government measures have helped to keep many companies afloat and have saved many jobs. Without that, we would encounter big problems as an economic system, but also as a society. The most important thing was to react on time, which the Government did. Companies continued to operate without major oscillations and employment is at the pre-crisis level. However, it is still early to make precise conclusions about the effect of the implemented measures. It is clear that the COVID-19 pandemic will not pass quickly, and that its impact on the economy will also be prolonged, which means that the Government will certainly devise and implement new support measures, while closely monitoring the situation and reacting on time, as it did in the past.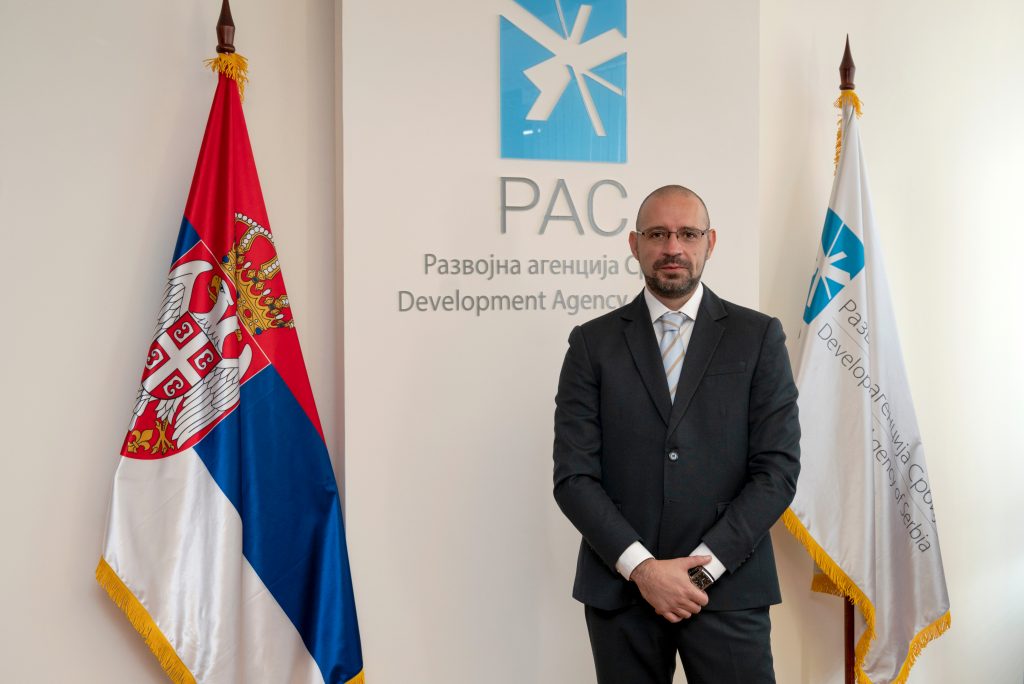 The crisis, on the other hand, has had a positive impact on the digital sector. In Serbia, e-commerce grew by 48% in the first half of the year. Is this an opportunity to create new jobs and open new companies?
Due to the circumstances, the crisis has brought something good, and that is the acceleration of the digitalization process, and many companies were forced by circumstances to redirect most of their activities to online platforms. RAS supports digital transformation, not only declaratively. Since last year, in collaboration with the Chamber of Commerce and Industry of Serbia, we have started to implement the Digital Transformation Programme intended for the SME sector, where we help companies to prepare for digital transformation. I don't know how much everyone agrees that digital goes hand-in-hand with the creation of new jobs, but if digital leads to the opening of new companies, that always translates into new jobs.
Is the Serbian labour market ready for new technologies and new jobs? Do we have enough resources?
It absolutely is! Human resources are our comparative advantage. We aspire to attract such investments, which will bring new technologies, progress in that field, and employ the young, educated, professional people we have in our country, especially engineers and people who were educated at technical and IT faculties. Our technical faculties are highly valued. This potential has already been recognized by investors, who, like Brose, Continental and ZF, have established long-term cooperation with our faculties and universities.
A few days ago, the German company Brose, which plans to invest over 180 million euro in Serbia and employ over a thousand people, signed a cooperation agreement with the Faculty of Mechanical and Electrical Engineering in Belgrade with the idea to participate in profiling future engineers and their faster progress towards acquiring the necessary competencies to work in the high-tech atmosphere that these investors will create.
How and in what way does RAS encourage domestic investments?
For some reason, people always make a distinction between domestic and foreign investments. However, both the Serbian government and RAS, which deals with investments operationally, have never made such distinction. For us, investors are all equal, no matter where they come from. All investors, both domestic and foreign, have the same rights and opportunities when it comes to receiving direct investment support, as per the Law on Investments and the General Regulation on Determining Criteria for Granting Incentives to Attract Direct Investments. Furthermore, RAS' professional and consultative support and its advisors are always available to investors. Domestic investors have the advantage of receiving additional support through the programmes we implement for domestic companies. We have several very successful examples of domestic investments that have received our support such as ITN Group (Budimka), Inmold from Požega, Natura Trade, Planet Bike from Kruševac, GIR Kraljevo, spa facilities and hotels in Vranje and Kuršumlija, and many others.
---

"Serbian companies have the opportunity to become suppliers of big global business 'players' "

---
What is Serbia's chance in terms of new investors, i.e. which economic branches and industries can be the most appealing to investors? On the other hand, which investment opportunities do Serbian companies have?
The processing industry is certainly still in the focus of many investors, and there is a growing interest from investors who want to develop new products and solutions and implement new technologies in our country, which is especially evident in industries such as automotive, machinery and electronics. That is why I see an opportunity in these investments, which, in addition to production, also bring R&D centres to Serbia, as well as the latest production technologies. The whole world is moving towards e-mobility, for example, and the e-mobility segment of the automotive industry is also our chance for development.
Serbian companies have the opportunity to become suppliers of big global business 'players'. Currently, supply chains are facing the biggest challenges and now is the time when many companies are looking for new collaborators, i.e. suppliers who will be geographically closer to the headquarters, which is mainly in Europe. Logistically speaking, that is a simpler solution for them and this is where our companies have a great opportunity, particularly in producing parts for the machine, electronic, automotive, rubber and plastic industry.
---
Plans for 2021
What are your plans for the next year? What activities does RAS plan to implement in 2021?
In addition to the usual programmes, RAS plans to implement several specific programmes intended for businesses. They are the Supplier Development Programme and Export Support Programme, as well as the activities relating to having a strategic approach to attracting new investments and networking of investors, connecting large companies with local, Serbian suppliers.
---