Having a trusted partner who is interested in investing, in strategic partnerships or some other form of expanding their business in your country is very important for a small country like Serbia
We talked with Sanja Radlovački, Executive Director at UAE Serbia Business Club, about what connects us with the United Arab Emirates, how Serbian companies can do business on the UAE market and vice versa, how important is for Serbia to have big stakeholders from the UAE in the country and the significance of exchanging know-how, experiences and good business practices with such a global partner.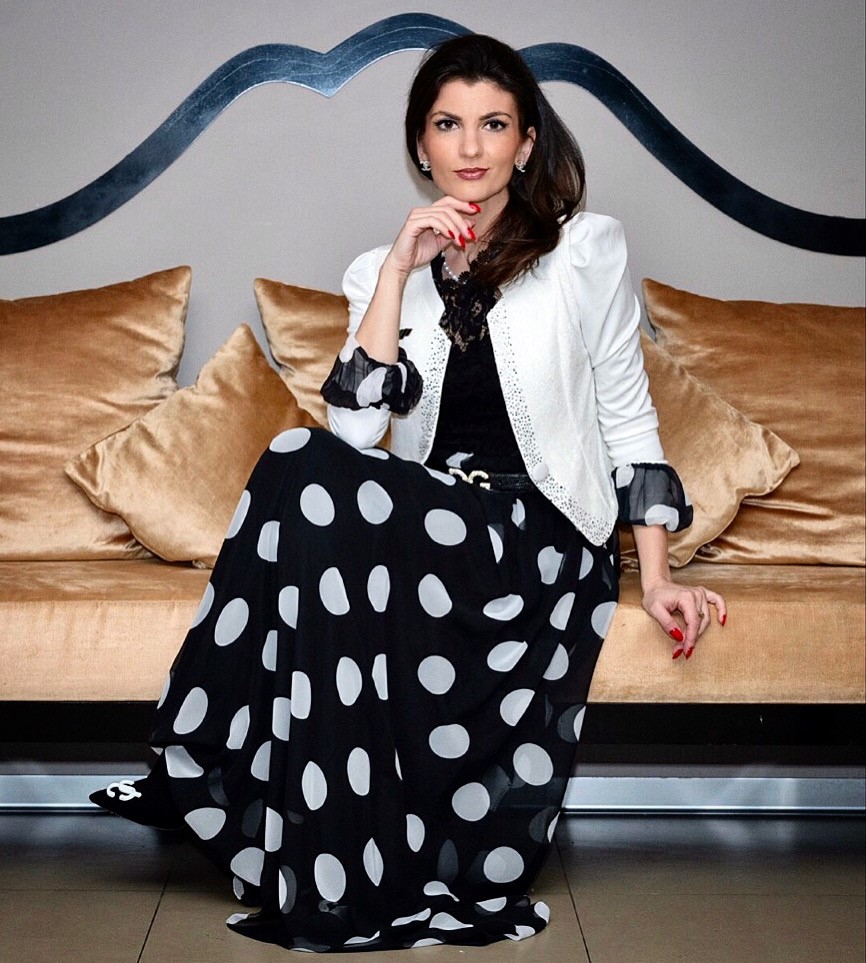 At the very beginning of your term, you had to deal with the COVID-19-related challenges. How much did the pandemic influence the companies that are members of the UAE Serbia Business Club?
The months behind us have not been easy, and the economic recovery after the pandemic will be long and challenging. However, the pandemic has created certain new habits, allowed us to see the bigger picture, and to change professionally and personally. Many years of market presence, experience, and knowledge of the UAE business culture have taught us that the world is changing at an incredible speed, and thus, market opportunities and business activities of big stakeholders are taking on new, non-traditional forms that we, in this part of the world, are used to.
The UAE market is such that it demands constant excellence, but also offers ways of presenting your excellence globally while imposing high local standards on the whole world. I recall that in July, at the height of the pandemic, the UAE government launched its first mission to Mars, under the slogan "Impossible is Possible", and continued to invest in people at the height of the COVID-19-induced crisis. Human capital represents the greatest value today and the UAE is the leader in that.
Influential and globally known companies are the Club members. Is the Club a shortcut between investors from the UAE and Serbia?
Bilateral relations between Serbia and the UAE are at a high level. The UAE Serbia Business Club was created out of the desire for good cooperation between the two countries with the view of expanding and further boosting this cooperation. This was, first and foremost, demonstrated by the UAE Embassy in Serbia, headed by H.E. Mubarak Saeed Al Dhaheri. It was the Embassy, as well as the largest Arab investors, all globally known and recognized companies, that have launched an initiative for the establishment of our business club. A club like ours is a strong link and the shortest and safest way to the UAE market for our business people and vice versa. I would also like to mention that we are the only business association of this type in the region.
---

"WHEN YOU HAVE THE PRIVILEGE OF WORKING WITH THE UAE, YOU DON'T NEED A PANDEMIC TO WAKE YOU UP AND SAY YOU HAVE TO CHANGE"

---
Our Board of Directors consists of the CEOs of Masdar, Eagle Hills, Air Serbia, Al Dahra, Energoprojekt Entel and Mirabank, which CEO is our Club's Chairman of the Board. I believe that, thanks to such Board of Directors and members companies, we have a great strength of reputation, seriousness and will and that we are all striving towards the same goal.
What are the priorities and goals of the UAE Serbia Business Club this year?
The long-term goals are to strengthen the already good relations between the two countries, consider additional business opportunities and exchange know-how and experiences in the field of business and education. The desire to expand cooperation, become acquainted with the needs and habits of the market, improve the existing capacities of the economy, expand the business market and have a joint presence on international markets are just some of the goals of our organization. The mitigating circum- stance in the whole process is that our partner – the globally reputable country of the UAE – is ready to provide its support and act as a strategic partner and investor. Furthermore, the presence of Serbian companies in the UAE market opens the entire GCC region and Africa, which is of great importance for increasing production capacity, boosting the economy and increasing profits. This is very important for our country, which is making an enormous effort to strengthen its economy and position itself on the international business map.
What should Serbian companies, that want to do business in the UAE, have to pay attention to?
The UAE market is highly financially solvent and sophisticated. It is a hub of high quality, innovative products and services and a market that requires continuity, dedication and innovation from you as a manufacturer, and thus constant adherence to quality.
If we are talking about food, the focus should be on top quality food products, produced without additives and pesticides. They can be a special niche, which can be well-positioned in the UAE. Our country has abundant natural resources and we should use that to sell various goods in the Emirates. On the other hand, the highly educated workforce, particularly in the field of information technologies, innovations and artificial intelligence, is also our strength. The use of our knowledge in the field of innovation is crucial in cooperation with the UAE. I think that we should focus on and believe that we can contribute to improving production and self-sustainable projects, and in that segment, develop our know-how related to the goods and services we want to offer the UAE market.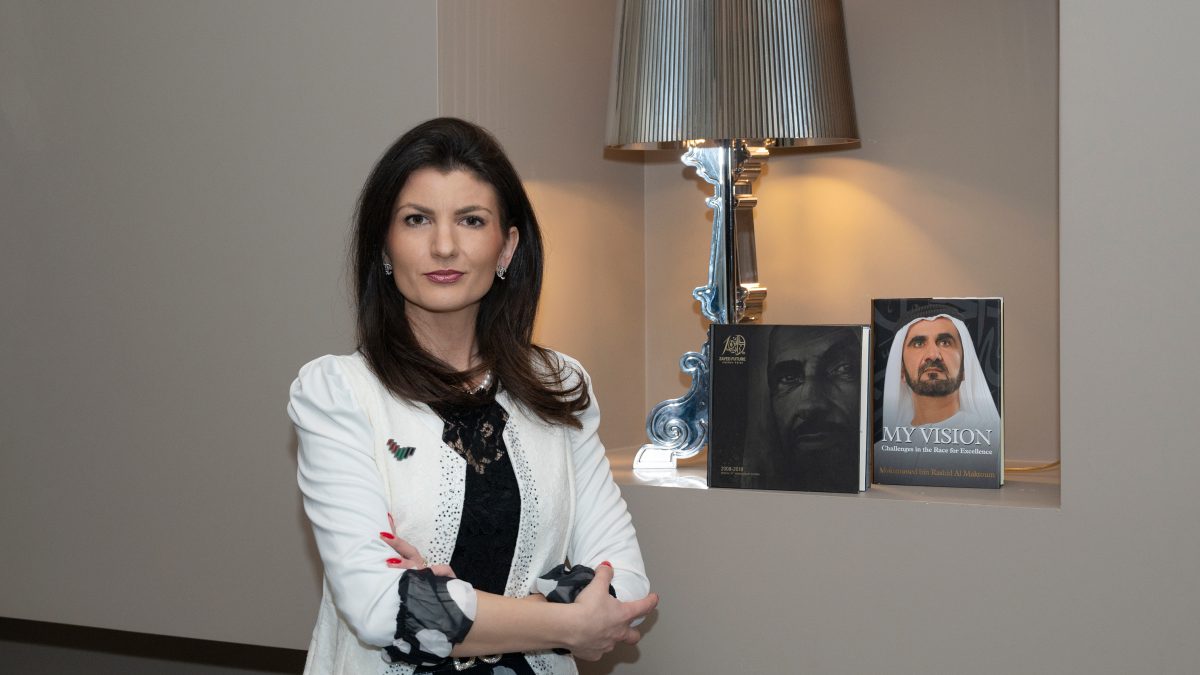 What can the Serbian government do to facilitate investments from the Emirates and make our market even more attractive?
Our country must take advantage of the uniqueness of its geographical position, good political situation and notable reputation of a stable economic partner. The strategic position of Bel- grade, as one of the largest metropolises in the Balkans, is not a negligible fact. In the previous period, thanks to the efforts of the Serbian government, we have demonstrated that we have a stable investment potential and that we are a country worth investing in. Every investor pays attention to a stimulating tax environment. Much has been done in this area, and some steps have yet to be taken such as providing incentives for the creation of new jobs, income tax exemptions for new fixed-term investors, predictability of fiscal and other benefits over a 10-year period and administrative efficiency. All these segments are already being seriously worked on and investors do recognize that. The coronavirus pandemic has shown how businesses can transfer their processes to digital platforms, so full digitalization of the state is an absolute priority. The UAE is a leader in this segment and a country from which we can learn a lot.
---

"STRENGTH LIES IN NOT COMPETING AGAINST EACH OTHER BUT RATHER IN COMPLETING EACH OTHER"

---
Which of the general and doing business values from the UAE we can adopt in Serbian business practice and which ones do we lack?
We need to take time to really get to know each other, our habits, needs and desires, build long-term partnerships, and implement strategic and self-sustainable projects. We also need to appreciate ourselves, our work and experience, and adequately charge for that. We have to invest in people. People are our biggest investment and our strength lies in people. We are a beautiful country that has so much to offer and it would be such a pity not to use that in this moment of globalization and digitalization that run side-by-side when only those who were fast enough and defend their views and consider their long-term plans will survive. Today, we are at a turning point, and we have shown countless times that we can do it. I deeply believe that "Impossible is Possible".
A woman helms the UAE Serbia Business Club. How many challenges do you have to deal with?
It is a great responsibility and privilege at the same time. Before I was appointed to this position, I worked hard for many years, continuously working on personal improvement and facilitating business cooperation that has grown into sincere long-term friendships. I would not focus on the fact that a woman is at the head of a business club, given that over 65% of the UAE government sector is women, that a large number of women are top managers and that they hold the highest position in state institutions as well. Women are extremely appreciated and respected in the Emirates. There are complete understanding and mutual support in our business club. Just like in the UAE, and considering that everyone in the Club has experience from working in that market, we are here to complete each other and not to compete against each other.