On Thursday, November 29, Sberbank Serbia celebrated the completion of a successful campaign to support small businesses and entrepreneurs "Worth worth to support." On this occasion, the most successful company, within this campaign "Mercurus Medical Instruments", was rewarded with a car by Sberbank.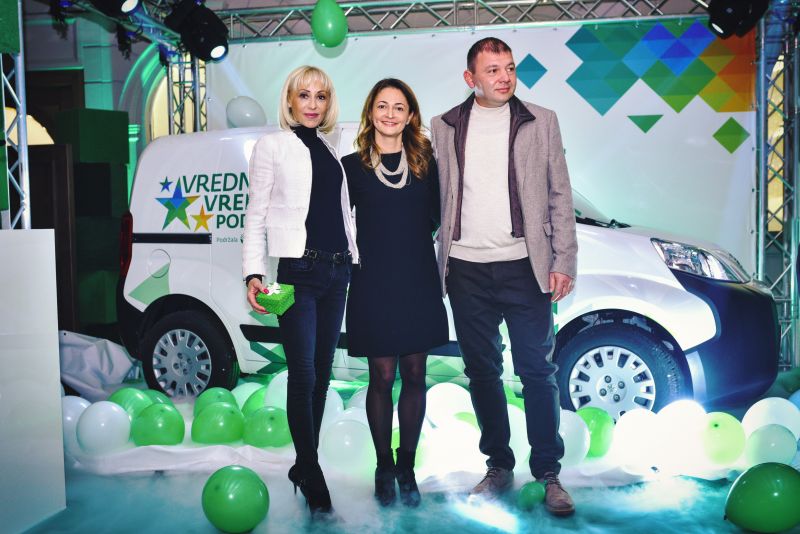 This action was initiated for the first time by Sberbank Serbia in 2017 with the aim to support clients from the small business segment and be part of the successful development of their business. All clients from the mentioned segment who applied for loans for working capital, refinancing, reconstruction or adaptation of real estate, purchase of vehicles and equipment or loans for financing investment investments in the period from June 1 to October 31, 2018, were found in competition for valuable gifts.
At the event officially marked the end of this year's event, representatives of more than a hundred companies who qualified for this prize competition were present. Marijana Vasilescu, President of the Executive Board of Sberbank Srbija, addressed the participants, expressing their satisfaction that the number of participants in this campaign is growing from year to year.
"This year's action" Worth worth to support "qualified as 1039 companies, which is indisputably huge success. Our business segment with small enterprises in the first 10 months of 2018 achieved a production of as much as 68.6 million euros, which is 26.3 percent more than in the same period last year. Actions like this are evident evidence that Sberbank Serbia has a hearing for the needs of its clients. We will continue to create services in line with the real needs of the users, because this is one of the safest ways to achieve a partnership and long-term relationship with our clients, "said Miodrag Stojanovic, director of sales and distribution Sberbank Serbia.
In addition to the car, valuable prizes were presented by representatives of Max Magnus Invest from Uzice and Vos Mediator from Belgrade, who won second and third place.