The international conference titled 'Healthy Food for Today and Tomorrow', organised by the Institute for Meat Hygiene and Technology (IHTM) in collaboration with the Ministry of Agriculture, Forestry and Water Management and the Ministry of Education, Science and Technological Development and with support of Neoplanta, was held at Mt. Zlatibor. At the three-day conference, from September 26 until September 29, 2021, 300 renowned experts from the country and abroad gathered to exchange know-how and experience about maintaining the highest safety and health standards of quality in the meat industry.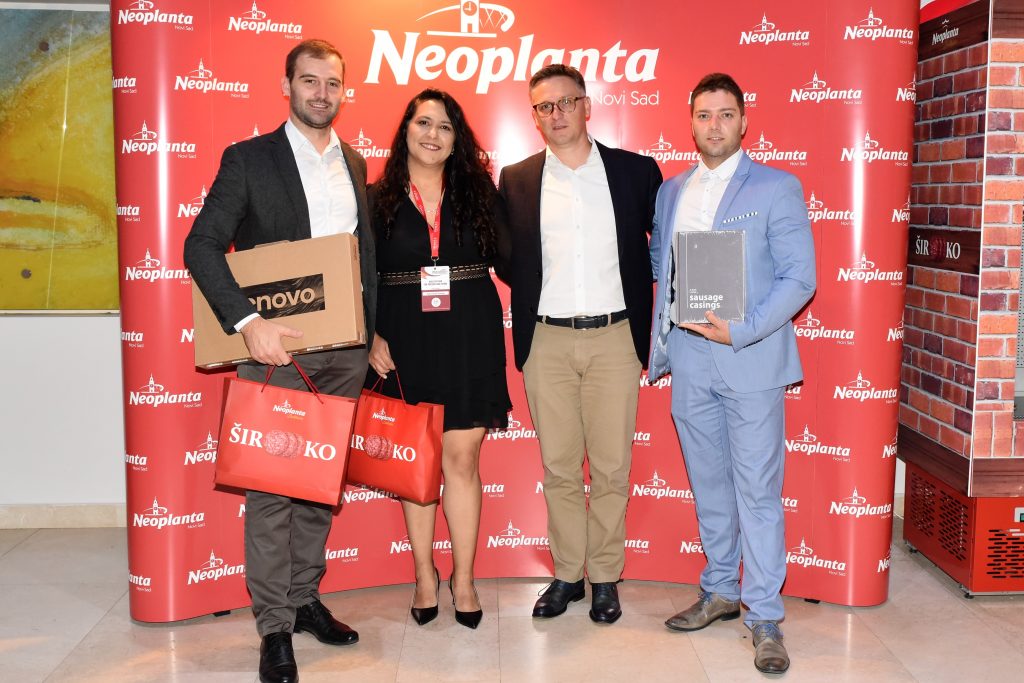 Neoplanta Marketing Director Saša Ćirić stressed out the relevance of this topic, adding that quality of food items we buy always comes first: 'After the challenges imposed on us by the breakout of the African swine fever and the COVID-19 pandemic, we need to talk more about meat quality, in order to jointly overcome all the obstacles and offer healthy products in the market, in accordance with the highest safety measures.'
In addition to the reputed exports, students of doctoral studies covering the areas of meat quality and processing technology also participated in the conference. They had the opportunity to present their research work on food quality and safety to their seniors, and the general sponsor of the conference Neoplanta, rewarded the best three presentations in the English language.
'As a socially responsible company supporting and developing future professional personnel, Neoplanta will continue to facilitate projects and reward the best ones, and I'm certain that they will contribute to the prosperity of this industry and appreciate and promote quality developed for years,' noted Ćirić.
Every other year, the Institute for Meat Hygiene and Technology organises events gathering the best experts in the meat industry. The aim of these conferences is to upgrade meat quality and processing technology to the highest health and safety level, with the meat industry prepared for and overcoming all challenges successfully from year to year.