Serbian Minister of Trade, Tourism and Telecommunications Tatjana Matić opened a presentation centre showcasing Serbia's pavilion for the upcoming Expo 2020 Dubai.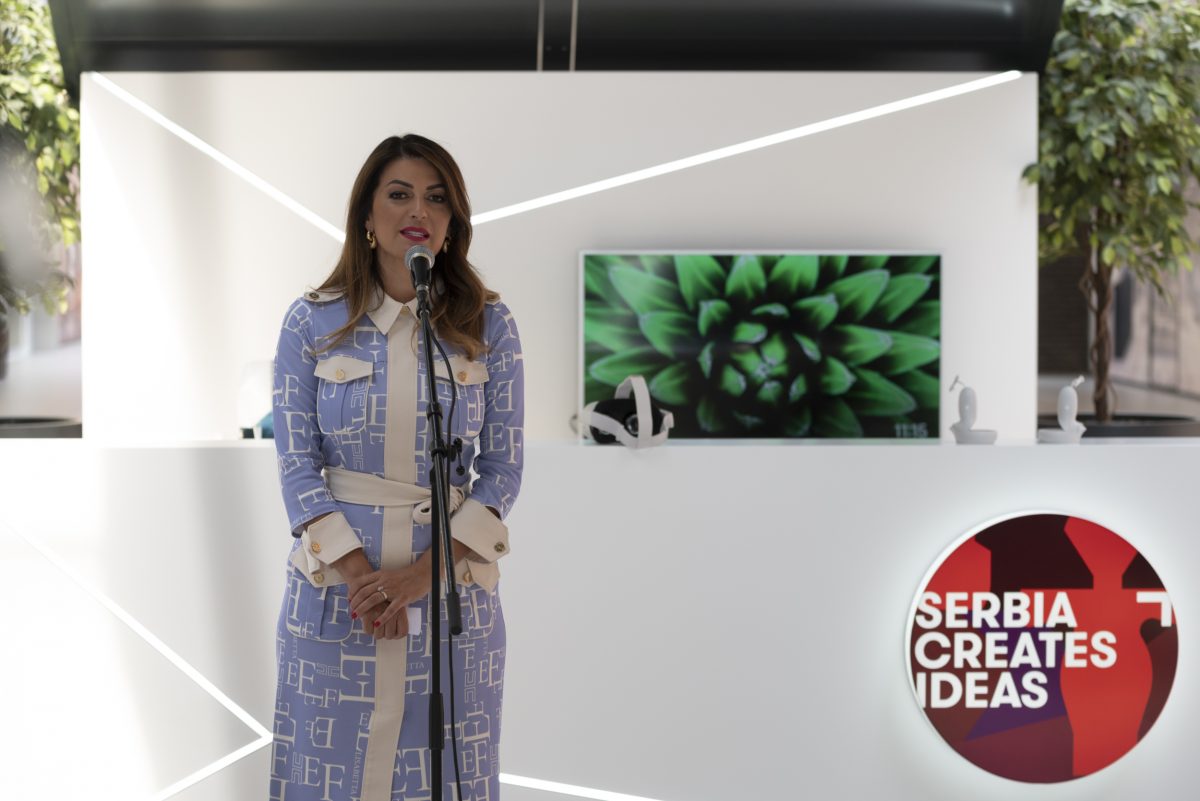 The 2,000 sq m, three-level pavilion will bring together hundreds of Serbian businesspeople, engineers and IT experts who will present their products, services, inventions and ideas to an audience of 25 million people.
Visitors will have an opportunity to walk through and see the Serbia Pavilion, which will be presented at the upcoming Expo in Dubai. With the help of state-of-the-art VR technology, visitors will be able to visit live and follow the developments in the Pavilion in virtual reality.
Expo 2020 Dubai, to be held under the slogan Connecting Minds and Creating the Future, begins on October 1 and closes at the end of March 2022.