The success of Vojvodjanska banka's business is largely based on the fact that we share part of our success with the community in which we operate, especially with those parts that need help the most. It is always important for us, especially in the delicate and challenging circumstances in which we all find ourselves now.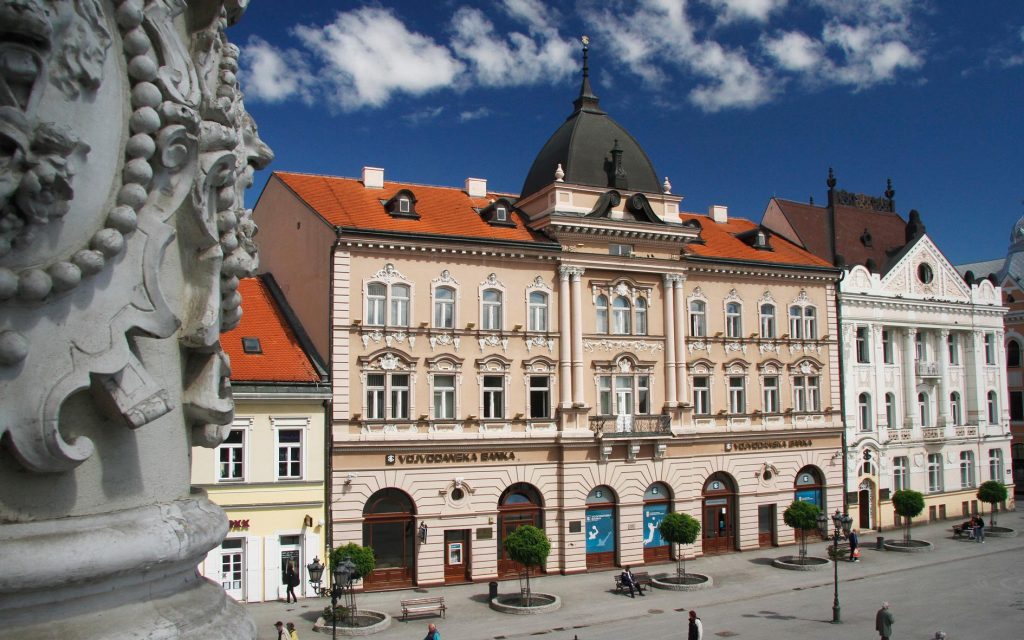 Let us share our socially responsible business with you.
We are extremely proud to have been the official bank of the Olympic Committee of Serbia (OKS) for 20 years, which is the longest partnership between business and sports in Serbia. Investing and supporting top national sports and nurturing Olympic values ​​are a priority and a strategic, long-term commitment for us. This cooperation includes over 70 organized Olympic trainings for children of primary school education from all over Serbia, as a unique VISA Olympic card, using which you directly donate funds to the Olympic team. The Bank has shown its commitment to top young athletes by becoming the largest sponsor of the Serbian Handball Federation.

At the beginning of the declared COVID-19 pandemic, Vojvodjanska banka was among the first to respond to the UNICEF call in Serbia and donated one million dinars for the purchase of respirators, which was of great importance for the wider local community, as well as over two million dinars to help mostly health institutions throughout Serbia.
We provide support to programs and initiatives aimed at improving the conditions of education, growth and development of children in Serbia in cooperation with UNICEF, through regular monthly donations and as a longtime member of the Friends Club. We also made significant donations to a number of civil society organizations, including assistance to the National Association of Parents of Children with Cancer "NURDOR", the Association "Belhospice", as well as the Day Center "We Live Together" for people with mental and intellectual disabilities.
Investing in projects in the field of culture of national importance for Vojvodjanski banka has a long tradition. The project "Responsible in Culture" as a foundation for all future generations has continued its long-term cooperation with the Matica Srpska Gallery. Thanks to the funds donated by the Bank on the occasion of the Gallery Day, for the first time in Serbia, a multimedia 3D exhibition of the iconostasis of the greatest baroque painter Teodor Kračun was organized. With this donation, invaluable works of art have been affirmed through the use of modern technologies. We also actively support Serbian cinematography through cooperation on the projects "South Wind" directed by Miloš Avramović and "Name of the People" directed by Darko Bajić.

We are very proud to have supported the campaign "For a greener Novi Sad" because we are aware that environmental responsibility is an important topic in the segment of corporate responsibility, which is why we strive to adapt all key business processes to sustainable business standards.

We would also like to remind you of the great video campaign "When do you support" realized on the occasion of the pandemic, where our best athletes thank all the health workers in the country