Ambassador of Finland in Belgrade H E Pertti Ikonen hosted a reception for the friends of Finland who took part in the organization of the program for marking one hundred years of Finnish independence in Serbia, Macedonia and Montenegro. In 2017, the Embassy of Finland in Belgrade, together with its partners, organized a number of events presenting the Finnish society, culture, values as well as the business community.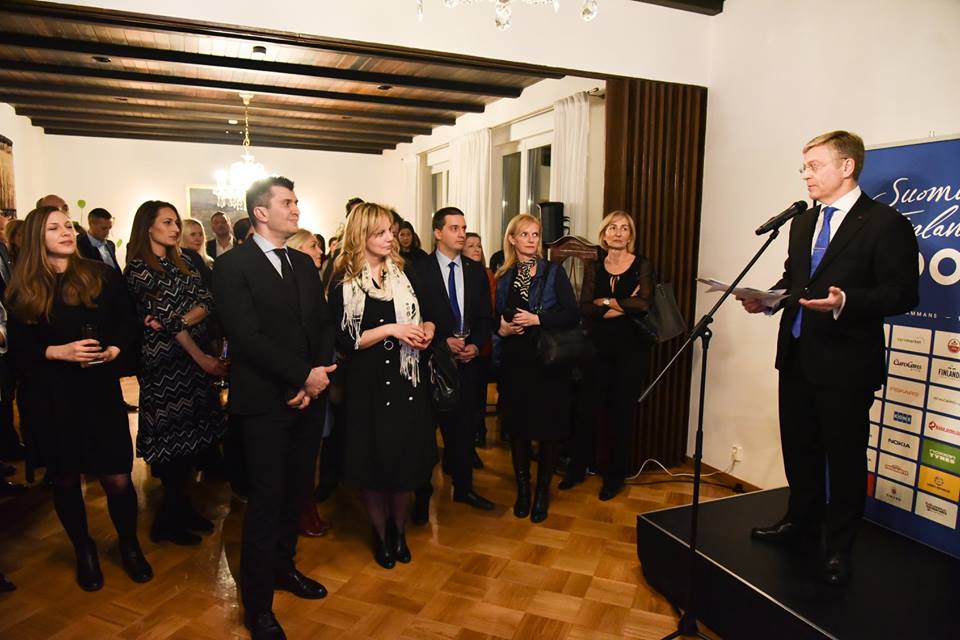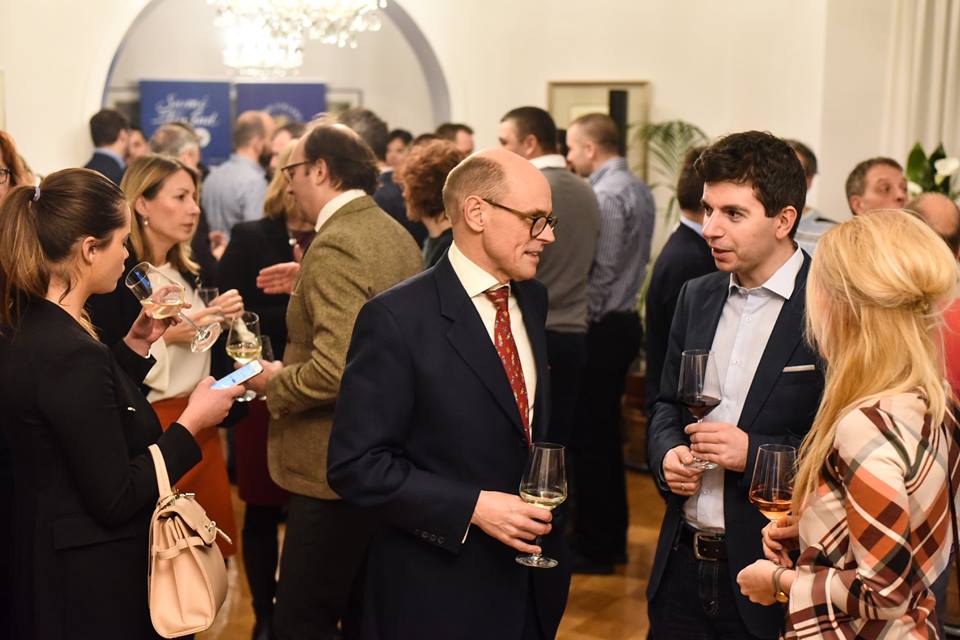 "We have a remarkable year behind us, celebrating in the spirit of the centenary's official slogan: Together! Tonight I want to thank all our friends for helping us make the Suomi 100 program a success in Serbia, Macedonia and Montenegro. Worldwide, the centenary program was one of the greatest in history with over 5,000 different projects. Now we are already looking at the future, developing existing and new paths of cooperation", Ambassador Ikonen said.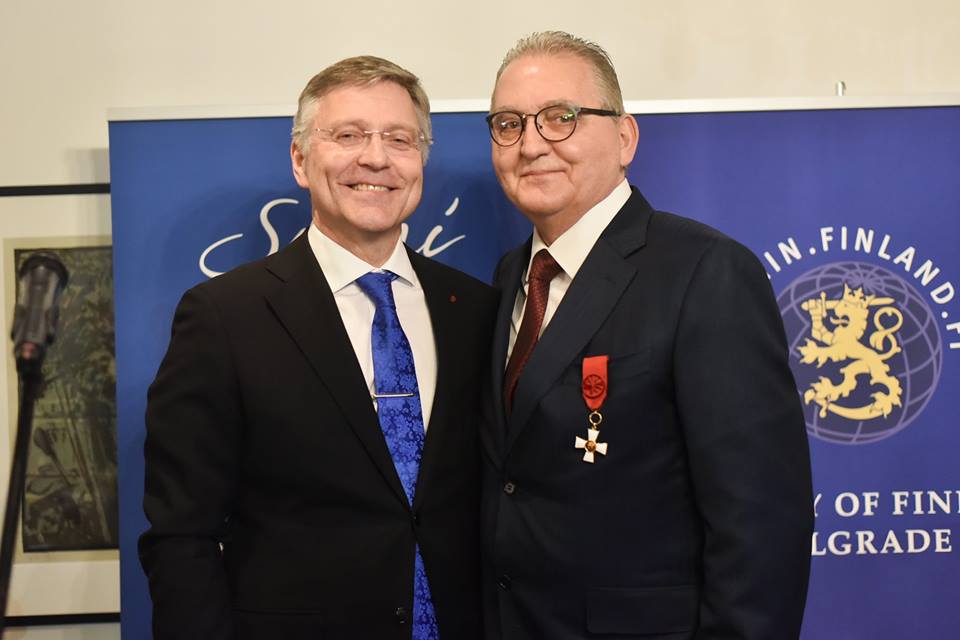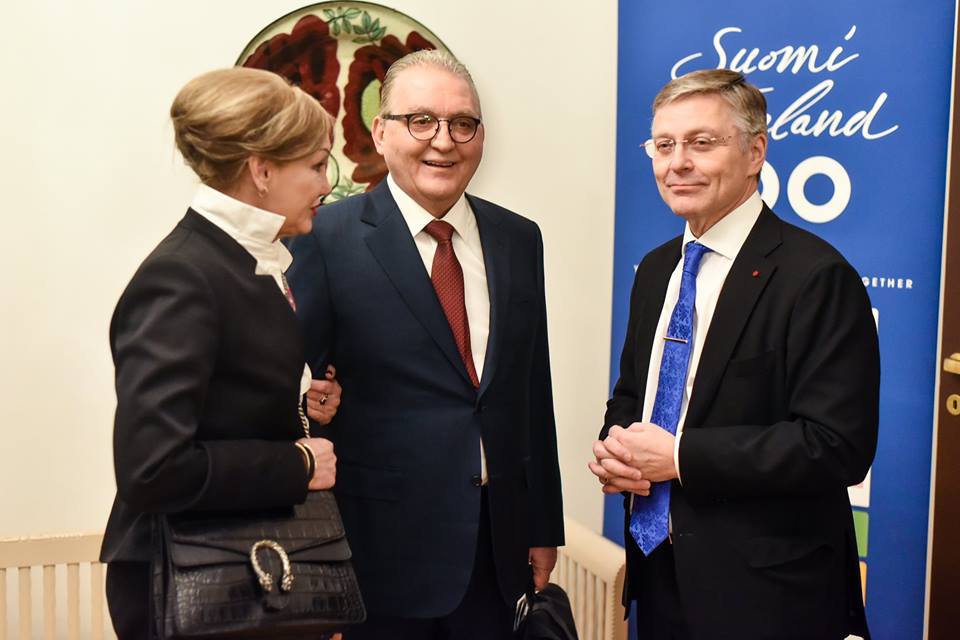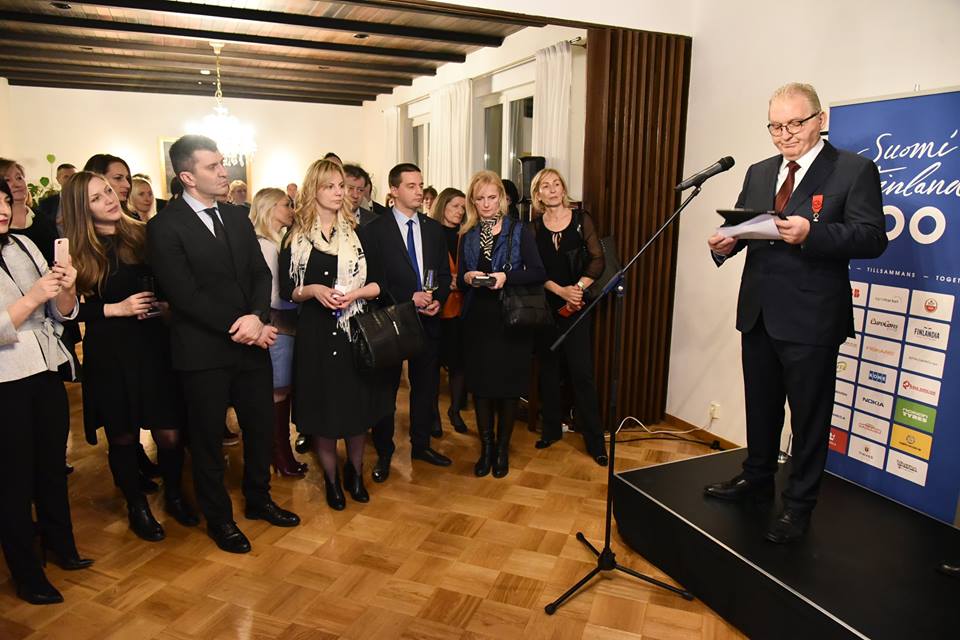 On this occasion, Ambassador Ikonen also had a pleasure to award the Finnish Honorary Consul to Macedonia, Svetozar Janevski, on behalf of the President of Finland Sauli Niinistö, the insignia of Knight, First Class of the Order of Lion of Finland. The Order of the Lion of Finland was founded 1942 and is awarded for civilian and military merit. Janevski has served as the Finnish Honorary Consul to Macedonia since 2005.