By Thomas Bolli, Katherine M. Caves, Filippo Pusterla, Ladina Rageth, Ursula Renold, Aranya Sritharan, Sandra Trachsel Díaz-Tejeiro
On a monthly basis since April 2020, the Apprenticeship Pulse surveys the impact of the COVID-19 pandemic on dual vocational education and training (dual VET) in Switzerland. As workplace training is an integral part of dual VET programs, the impact of COVID-19 on Swiss companies directly affects apprentices' education and training. By providing timely evidence on the situation of dual VET in Switzerland, the Apprenticeship Pulse helps the government, employer associations, training companies and vocational schools initiating targeted measures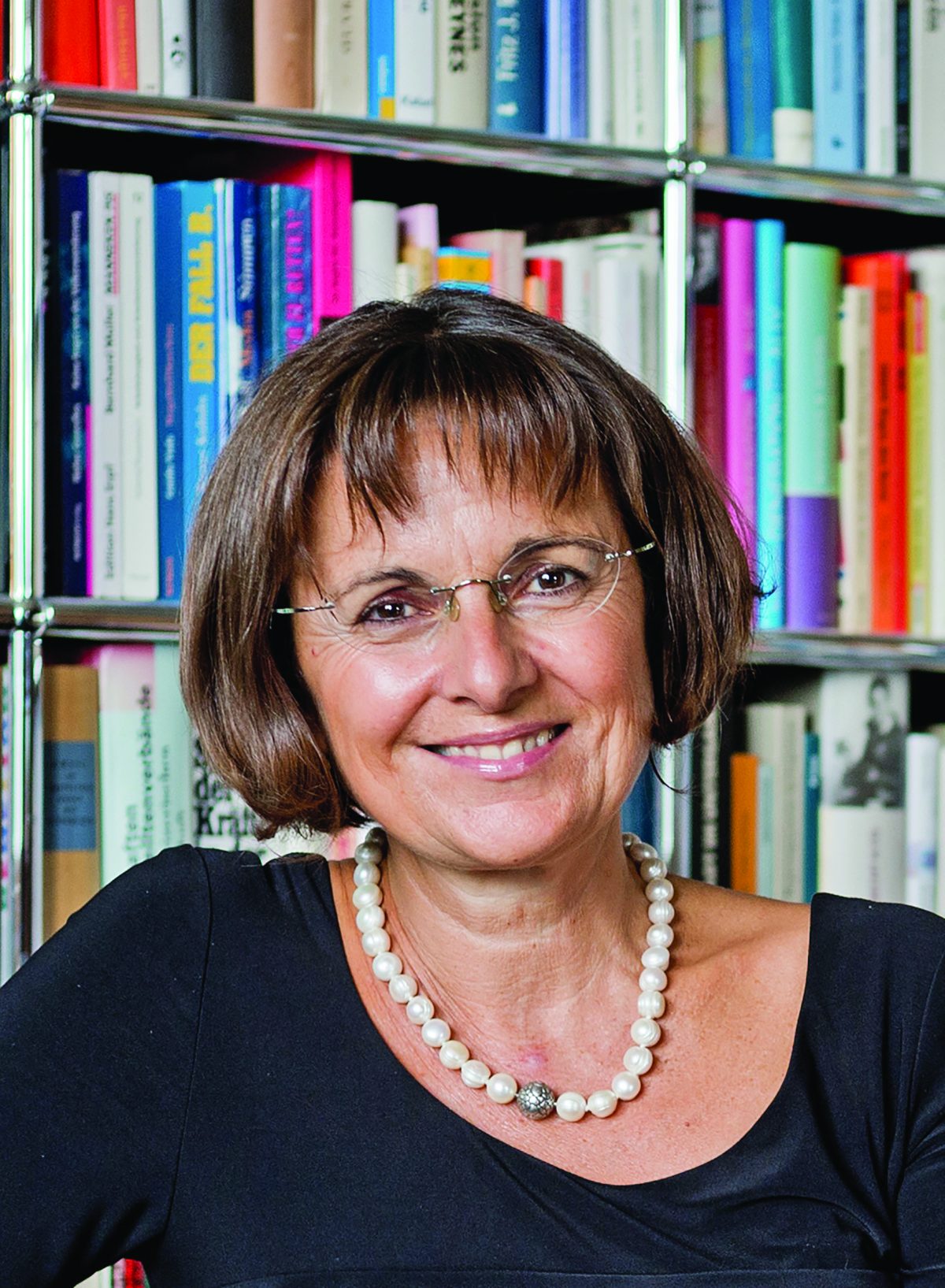 In Switzerland, VET has a high relevance for young people and companies alike. After compulsory education, two-thirds of a cohort start a VET program, mostly in a dual VET program. These programs combine school learning with workplace training, so apprentices spend 1-2 days per week in school and 3-4 days at their training company, depending on the occupation. By imparting the skills and knowledge needed to work in a given occupation, dual VET programs prepare the workforce of tomorrow.
However, COVID-19 has affected companies in Switzerland substantially. The Chair of Education Systems at the ETH Zurich together with the apprenticeship platform Yousty.ch started the project "Apprenticeship Pulse" in April 2020. This project investigates the impact of COVID-19 on dual vocational education and training (VET).
The Apprenticeship Pulse surveys training companies in Switzerland on a monthly basis to measure the short- and medium-term impact of COVID-19 on training firms and apprentices.[1] Each month, the survey covers around 2,500 training companies, which represent about 2.5 percent of all training companies and train over 20,000 apprentices. The analysis distinguishes three groups of young people: 1) future apprentices, 2) current apprentices in the midst of a dual VET program and 3) final-year apprentices that completed their apprenticeship in 2020.
---

In August, many companies already start their recruitment process for the year 2021

---
Future apprentices
In Switzerland, companies advertise apprenticeship places similar to normal job offerings. Thereafter, interested young people apply and after the recruitment process of companies completes, apprentices and companies sign a contract.
For the training year starting in 2020, the apprenticeship market – bringing together the demand of young people for an apprenticeship and to training companies' apprenticeship offer – worked well despite COVID-19. Until August, the surveyed training companies were able to fill 89% of the offered apprenticeship positions on average, which is similar as in recent years. Although the training year usually starts in the first week of August, companies were allowed to recruit new apprentices for 2020 until the end of October. Although the training year usually starts in the first week of August, companies were allowed to recruit new apprentices for 2020 until the end of October. In October, companies that did not recruit anymore had already filled 94.4% of their apprenticeship positions. Companies that still recruited had 5.7% open positions compared to 27.9% in September, thus the  extension of the deadline for apprenticeship contract signing made it possible to increase the share of successfully matched apprenticeship positions. A look at the different occupational fields reveals that companies in "Planning/Construction" and "Business/Administration/Tourism" report comparably high shares of successful matches, while those in "Building" and "Vehicles" had more difficulties to occupy their apprenticeships positions.
In August, many companies already start their recruitment process for the year 2021. 18% of the companies offer less apprenticeship places for 2021 compared to this year. This change is mainly because they have no need for additional employees with such skills, either today or in future. This share has increased since August.
As job fairs, school visits of companies and onsite company visits are cancelled due to COVID-19, the recruitment process of new apprentices for 2021 poses a challenge to trainings companies. However, this challenge also opens the opportunity for innovations such as online job fairs, companies' livestreams via social media and digital days.
---

Companies, career counselors and vocational schools are therefore offering additional counseling services to support the transition process

---
Current apprentices
The effect of the COVID-19 crisis on the training of apprentices training varies strongly by industry and kind of company. Some companies had temporary closures as ordered during the shutdown (such as hairdressers, restaurants and most stores). Some companies were operating relatively normal while others shifted substantial part of the work into home office.
In April, 9% of the apprentices did not have any workplace training. 23% of apprentices received homework, 37% did home office, 25% had limited onsite work and 64% were working normally. The share of apprentices doing normal work increased since the end of the shutdown, whereas limited onsite work, home office, homework and no workplace training lost relevance. However, since the start of the second wave in September, a slight increase is visible especially for apprentices in home office and those with limited on-site work.
The apprenticeship pulse will follow up this development in the coming months to investigate how the second wave will affect apprentices' education and training. Nevertheless, companies should be better prepared this time than during the shutdown, so that it can hopefully be avoided that some apprentices have no workplace training at all.
As some of the measures strongly affect apprentices' school learning and workplace, the companies think that apprentices cannot completely make up for the missed content during the rest of their training period. Moreover, they are somewhat more pessimistic with regard to school content compared to company training. To help apprentices catch up on missed content, around one third of the companies reported in August that they introduced additional measures such as providing more intensive supervision by trainers and giving apprentices additional time for learning at the workplace.
Apprentices finishing their apprenticeship in 2020
COVID-19 posed two challenges for apprentices who were in their final year of training during the shutdown. First, their qualification procedures were adapted. The result suggest that about the same number of apprentices graduated this year compared to last year and that the impact on the final grades is moderate. Hence, the qualification procedures appear a relatively minor issue.
Second, these young professionals face a difficult transition to the labor market. The following figure shows for October that 54% of the apprentices are in training companies reporting that the labor market entry is more difficult this year, whereas only 29% are in companies that find the situation comparable to last year. This situation has worsened since August when companies were more optimistic regarding the labor market situation. This development mirrors that the Swiss economy is on the decline again – not yet having overcome the first waves' negative consequences and already feeling the second wave.
Usually, the training companies hire some of the apprentices after graduation. Despite COVID-19, the October survey of the Apprenticeship Pulse shows that 92% of apprentices were working in companies that had not changed their practice of retaining trainees after graduation. However, there is again a large variation between occupational fields with the practice of continuing employment being most stable in the fields of education and social services and having worsened the most in the building field. Moreover, some of these young professionals have only temporary contracts, which means that they can now gain further working experience but do not yet have a secure job. Companies, career counselors and vocational schools are therefore offering additional counseling services to support the transition process.
Outlook and conclusions
So far, COVID-19 has affected dual VET in Switzerland less than expected. However, we need to be cautious about potential long-term effects that arise. Furthermore, we need to continue observing the effects of the second wave. We especially need to pay close attention to the labor market situation of this year's graduates, the onboarding process of first-year apprentices and the consequences of quarantine measures.
[1] You can find all results and publications on https://ces.ethz.ch/research/apprenticeship-pulse-.html