On International Children's Day, 20th November, in the Serbian Chamber of Commerce, a conference on ,,Children's safety on the internet'' was held.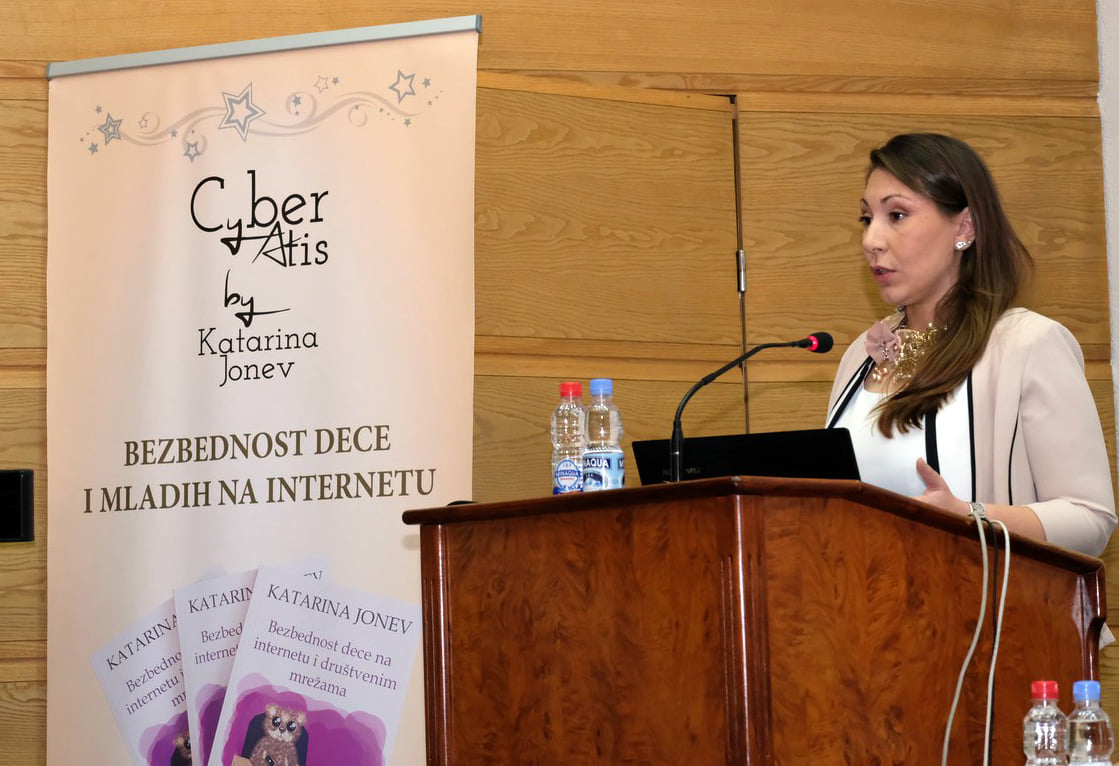 The conference was organized by Katarina Jonev, educator on children's safety on the Internet and author of the book 'Child Safety on the Internet – A Guide for Parents'.
During the opening speech, Jonev stressed that quality education and active participation of all members of society can protect children from online dangers.
– The Internet has brought great benefits and facilitated in daily communication and functioning of society as a whole. Our children are born, live, grow up, mature in the digital age. We need to guide them to develop digital skills and digital literacy, but also to explain to them how to use the internet properly and what the dangers are lurking from the virtual space. The idea of this conference was created as an objective need of society to protect children online and to raise awareness of the consequences of the misuse of digital media and also to provide information of the positive and negative aspects of using the internet. The education and preventive messures are the key when it comes to the dangers of the Internet – said Katarina Jonev.
At the conference, eminent experts in their fields spoke about this extremely important issue, representatives from the Ministary of interior, Ministary of education, Ministary Ministry of Tourism, Trade and Telecommunications, UNICEF, Republican Institute for Social Work,
Ministry of Education, Science and Technological Development. Also the pediatrician,  psychologist and internet security experts took part.
The book "Children's Safety on the Internet – A Guide for Parents" by Katarina Jonev was also promoted during the conference.