On the occasion of May 9, the Day of Victory over Fascism and Nazism, the Secretary-General of the Serbian President, Nikola Selaković and the Russian Ambassador to Serbia, H.E. Alexander Botsan-Kharchenko laid flowers at the Red Army Soldiers Monument.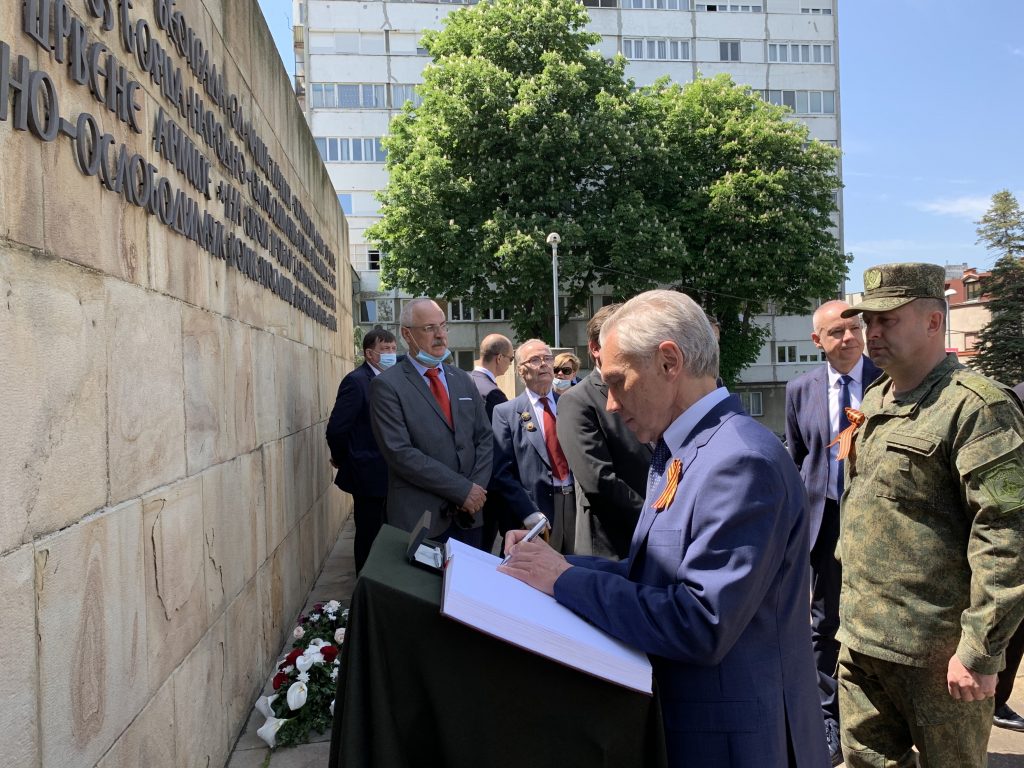 Ministers Ivica Dačić and Nenad Popović also laid flowers in memory of the soldiers fallen in the fight against Nazism. The commemoration was held with the message that we must resist attempts to revise history. Mr Selaković said that May 9 was one of the brightest dates in the history of mankind when evil and the Nazi ideology, that sowed death throughout Europe and the world from 1939 to 1945, were destroyed.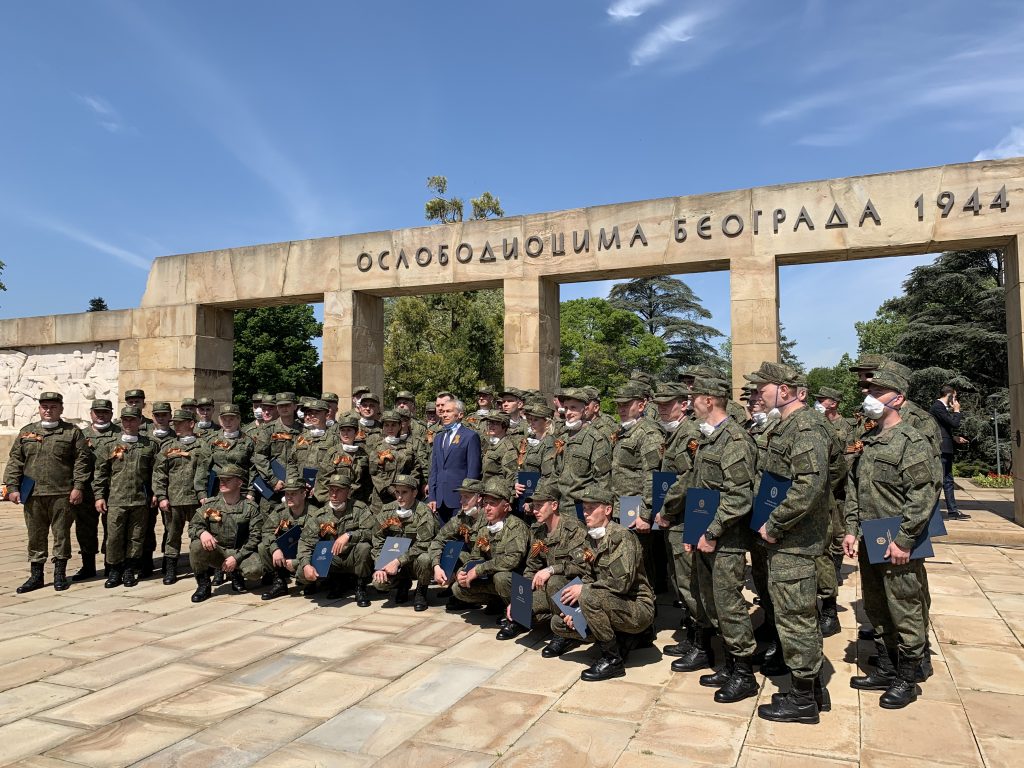 On that day, he said, Serbian soldiers, who were members of the People's Liberation Army of Yugoslavia and Russian soldiers from the Red Army freed our homeland together, while the Red Army continued to liberate the rest of Europe further towards Berlin.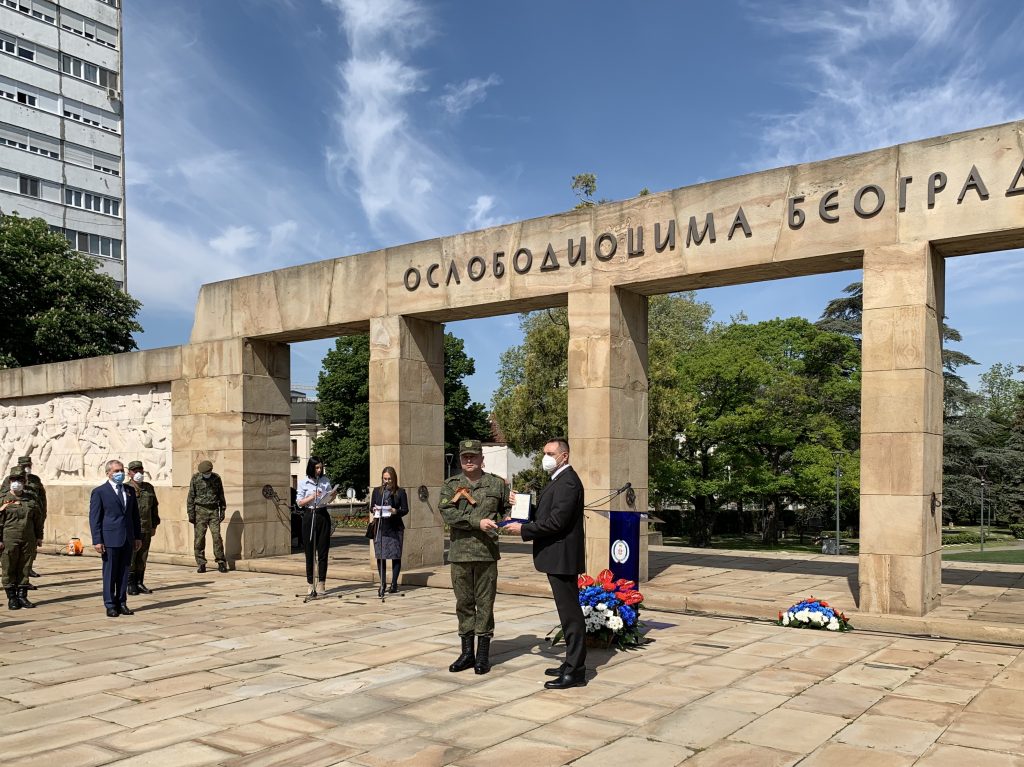 Warning that we were witnessing attempts to revise history, Selaković said that we must resist such attempts in every possible way. One of the ways to stand against them is the exhibition staged in the Republic Square (Trg Republike) in Belgrade dedicated to the liberation of Eastern Europe from Nazism in the period from 1944 to 1945.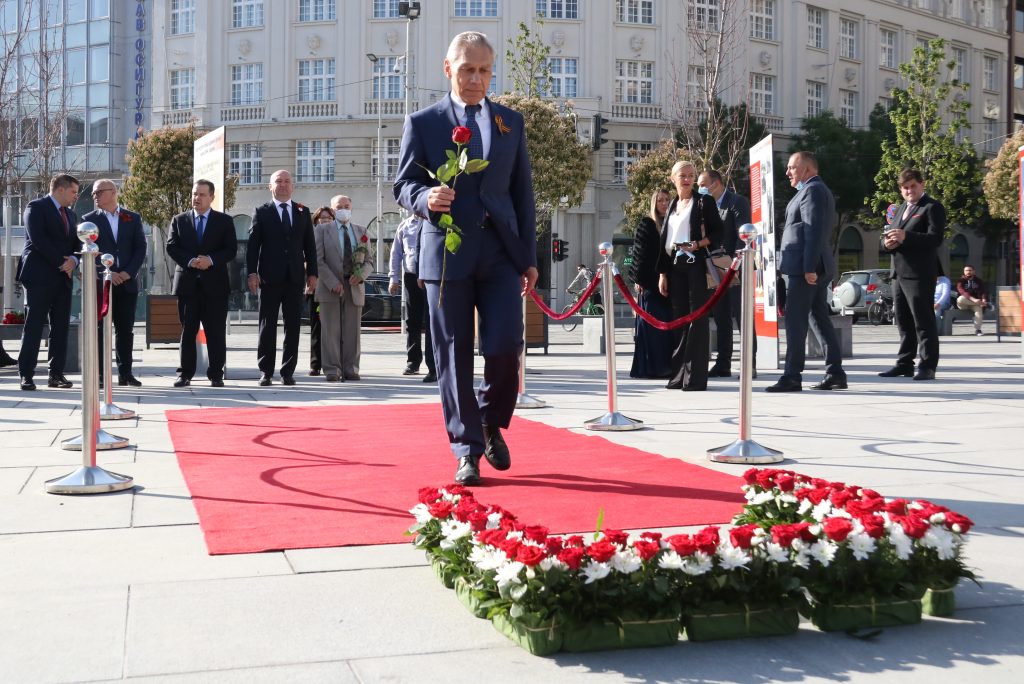 The exhibition called "The March of the Immortal Regiment" reminds us of our ancestors who sacrificed their lives or participated in the fight against the greatest evil in world history. Mr Dačić pointed out that there was a visible attempt in the world to relativize the role of certain countries and peoples in World War II, but also certain events, and even to deny the crimes that were committed.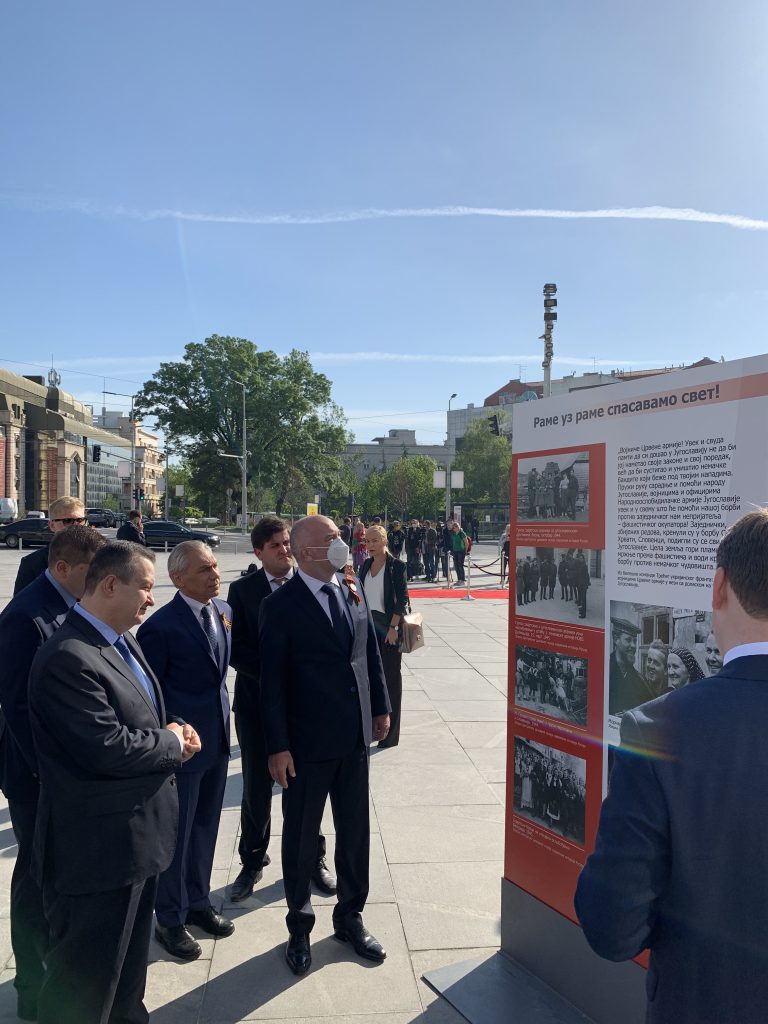 The Serbian Foreign Minister pointed out that Serbia felt a violation of international law on its 'skin' too, pointing out that the bombing in 1999 was carried out regardless of the fact that the UN Security Council had not officially given its approval.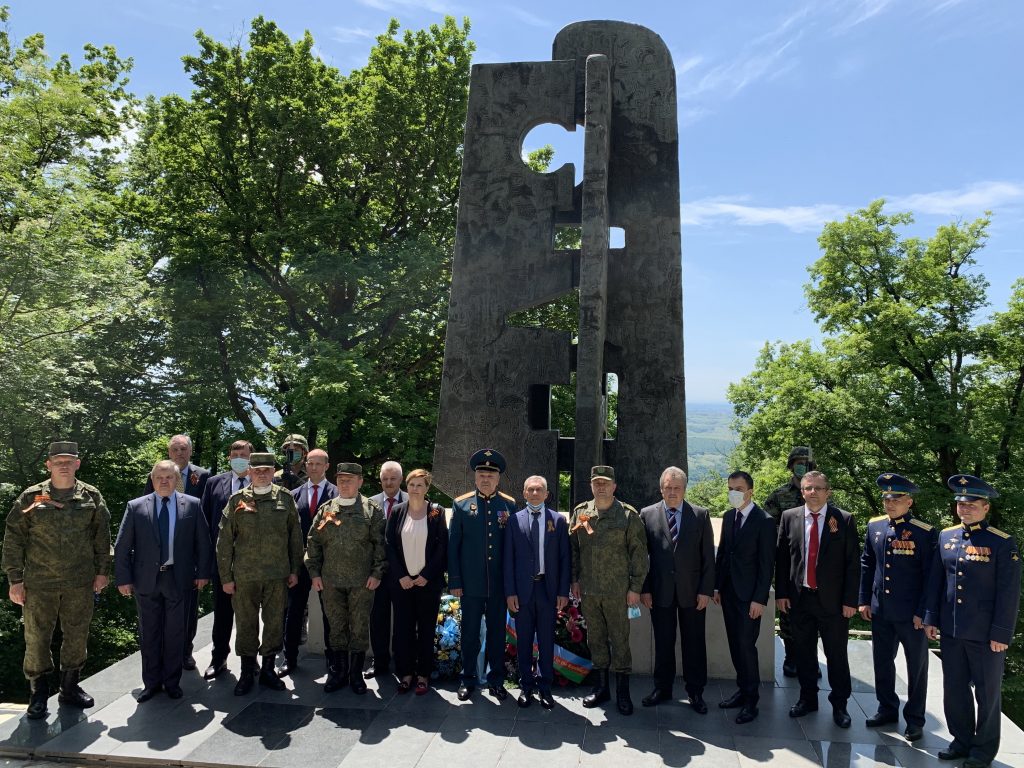 The Russian Ambassador to Serbia congratulated on the 75th anniversary of the Victory Day, stating that May 9 was a magnificent day brimming with pride, happiness, but also great sorrow. Mr Botsan-Kharchenko also said that the goal of falsifying history was to take away the sovereignty and independence of countries. "This is a difficult political fight, but we will win it as well," Mr Botsan-Kharchenko added. The Deputy Mayor of Belgrade, Goran Vesić, and the Speaker of the Assembly of the City of Belgrade, Nikola Nikodijević, also laid flowers in honour of the Victory Day.