During the celebration of 100 days of the operation of the Science Fund of the Republic of Serbia, the Acting Director Dr Milica Đurić-Jovičić presented activities and achievements of the Serbian Science Fund.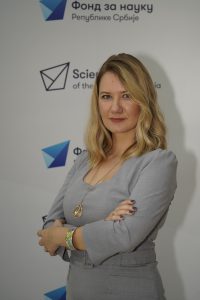 On that occasion, the first call for projects was launched within the Program for excellent projects of young researchers (PROMIS). A budget of 6 million euros has been provided for this program.
The objective of the PROMIS Program is to support the basic and applied research in all scientific fields, by supporting young researchers to define their own research projects and gather their own research teams. The PROMIS Program supports young researchers to initiate research programs in their early careers, advance their careers by adding new approaches or directions to their on-going research programs, and increase their capacity to apply for research grants, especially those funded by the European Union (EU), and manage projects. The duration of projects is up to 24 months and the maximal budget per project is 200,000 euros.
The call will be open until September 2, 2019. All applications will be evaluated by international experts, in a two-stage process, following the procedure of Horizon Programme.
The PROMIS Program has been inspired by the European ERC starting and consolidator grants, as well as by other EU and USA funds that have special programs for supporting excellent young scientists early in their careers.
Besides the PROMIS Program, Dr. Milica Đurić-Jovičić announced the program of collaboration with the Serbian Diaspora and the research program in Artificial Intelligence. Calls for these two programs will be announced in 2019.