Health Center Dr Cvjetkovic in Novi Sad is a new member of the largest private health system MediGroup
 The largest private healthcare system in the country and region MediGroup signed a contract on taking over the Health Center Dr Cvjetkovic, the oldest and most respected private health center in Novi Sad and Vojvodina. MediGroup received the first member outside of Belgrade, thus making the first and significant step towards national level expansion. MediGroup health services will now be available to the citizens of Novi Sad within the MediGroup Health Center Dr Cvjetkovic.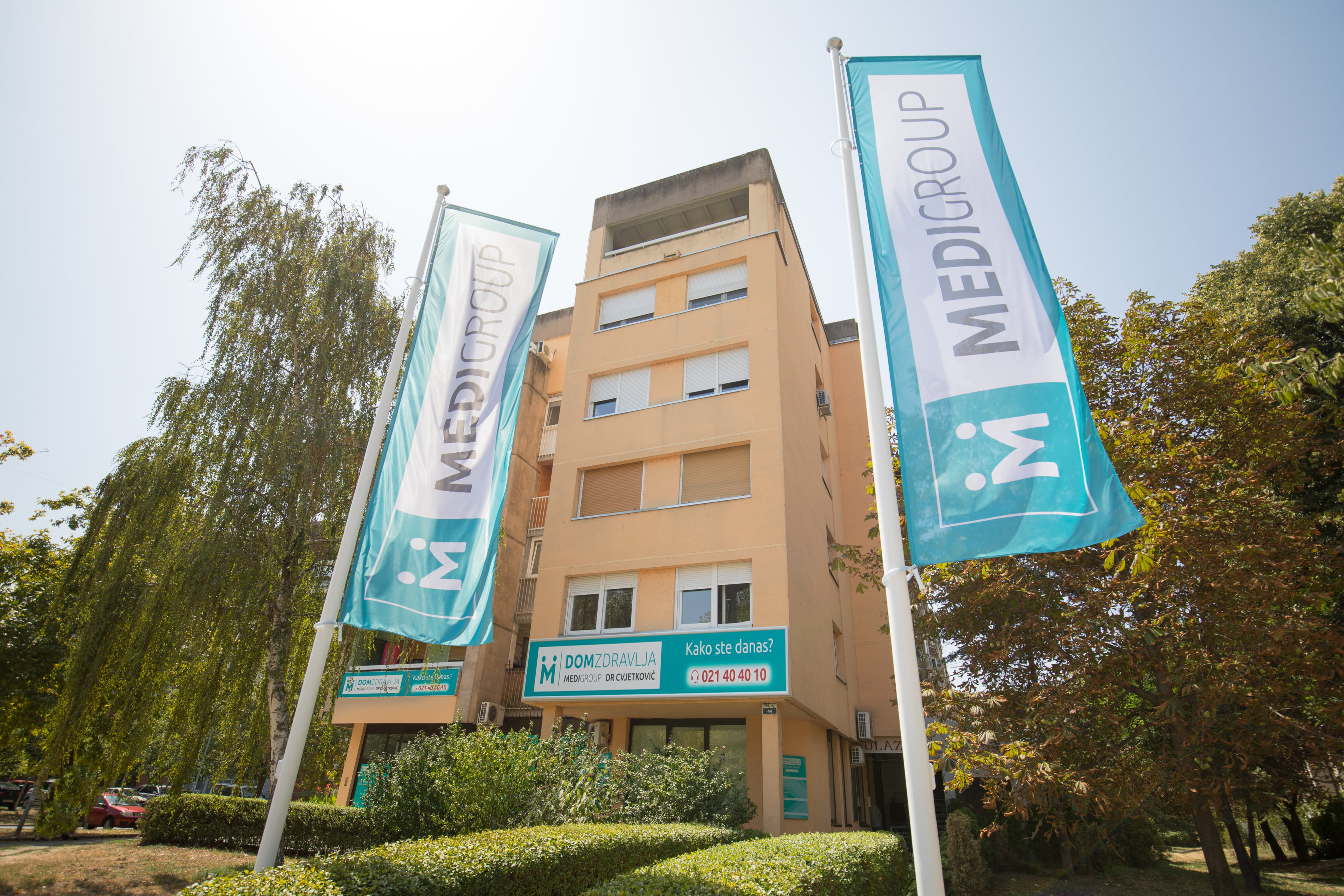 "In order to make our services accessible to as many citizens, not only Belgrade but the whole Serbia, we are actively working on the opening of new MediGroup medical institutions in several cities throughout our country. We recognized the Health Center Dr Cvjetkovic as a quality partner for achieving our development goals, and Novi Sad as the first, logical station on the way to the establishment of the national MediGroup system. We want to improve the level of healthcare available to the people of Novi Sad ", said Dejan Pesic, General Manager of MediGroup system.
MediGroup Health Center Dr Cvjetković is the largest health center in Novi Sad, which has a staff of over 100 doctors and has been providing services in various branches of medicine for the past two decades, such as general practice, internal medicine, ultrasound diagnostics, cardiology, ophthalmology, gynecology, dermatology and others.
"We are proud that the quality of our institution is recognized by the largest private healthcare system in the country and the region. The connection to MediGroup family is a significant recognition for the work of our experts and all employees in previous years. Associated with the MediGroup system we have a unique opportunity for further development of the institution, staff and quality of service", said Dr Milan Cvjetković.
In addition to the new location in Novi Sad, MediGroup is available at another 11 locations in Belgrade, has a nearly 700 permanent staff and covers more than 40 medical areas within their health centers, General Hospital and Special Gynecology Hospital, Ophthalmology and Dermatovenerology.
MediGroup consists of seven health centers with the General Hospital MediGroup and three specialized institutions – Jevremova Special Hospital, ophthalmological "Miloš Clinic" and special hospital for dermatovenerology "Ioanna". The system was created by the acquisition of the leading healthcare institutions in the territory of Serbia, as well as the opening of new institutions under its own brand. Today MediGroup is the largest private health system in the number of patients, procedures and locations in the former Yugoslavia.