The fourth Finnish Film Week in Belgrade will be organised from 14th to 18th April, 2016 at the Cultural Centre of Belgrade Movie Theatre, 6 Kolarčeva Street. The Film Week is organised by the Finnish Film Institute, the
Cultural Centre of Belgrade
and the Embassy of Finland  to Serbia.
 The Belgrade audience will have an opportunity to meet two Finnish directors,  Mr. Jukka-Pekka Valkeapää and Mr. Amir Arsames Escandari, and see the latest Finnish films selected by Mr. Stefan Arsenijević: Pixadores  by Amir Arsames Escandari, Love&Engineering by Tonislav Hristov, They have escaped by Jukka-Pekka Valkeapää, Distractions by Aleksi Salmenperä, Fencer  by Klaus Härö, Absolution by Petri Kotwica, The Grump by Dome Karukoski, Alcan Highway by Aleksi Salmenperä and  Headfirst by Antti Heikki Pesonen.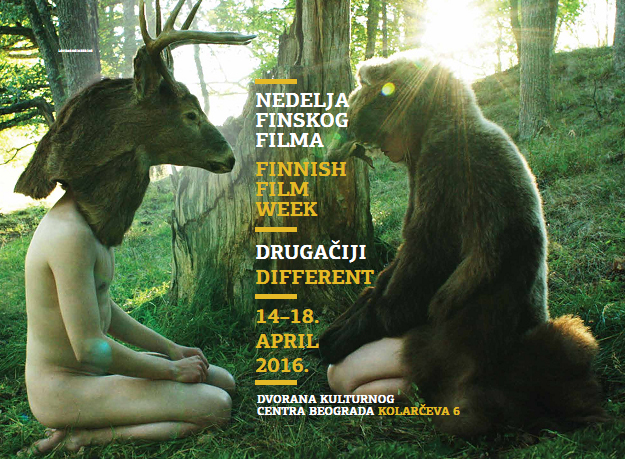 The opening of the fourth Finnish Film Week takes place on Thursday 14 April, 2016 at 20.00 hrs. with the film Pixadores by Amir Arsames Escandari at the Cultural Centre of Belgrade Movie Theatre.