The Italian Serbian Chamber of Commerce, one of the leading bilateral business associations present in Serbia, celebrated the traditional Gala Night at the residence of H.E. Italian Ambassador Carlo Lo Cascio, in the presence of 250 members, friends and supporters.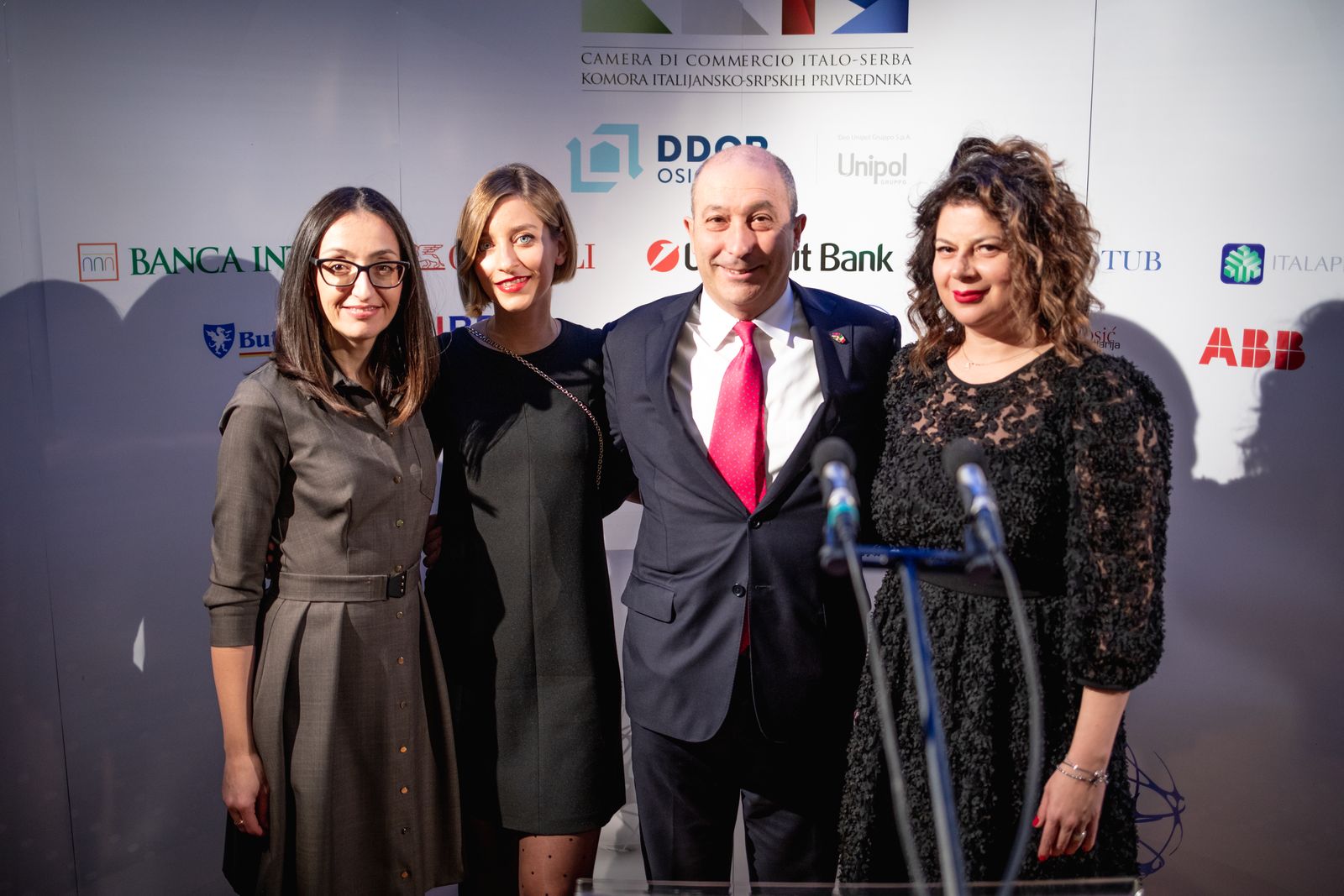 The Italian Ambassador to Serbia, Carlo Lo Cascio, warmly welcomed all the participants and underlined the importance of the role that Chamber carries out together with Italian and Serbian companies in strengthening excellent economic relations between Italy and Serbia.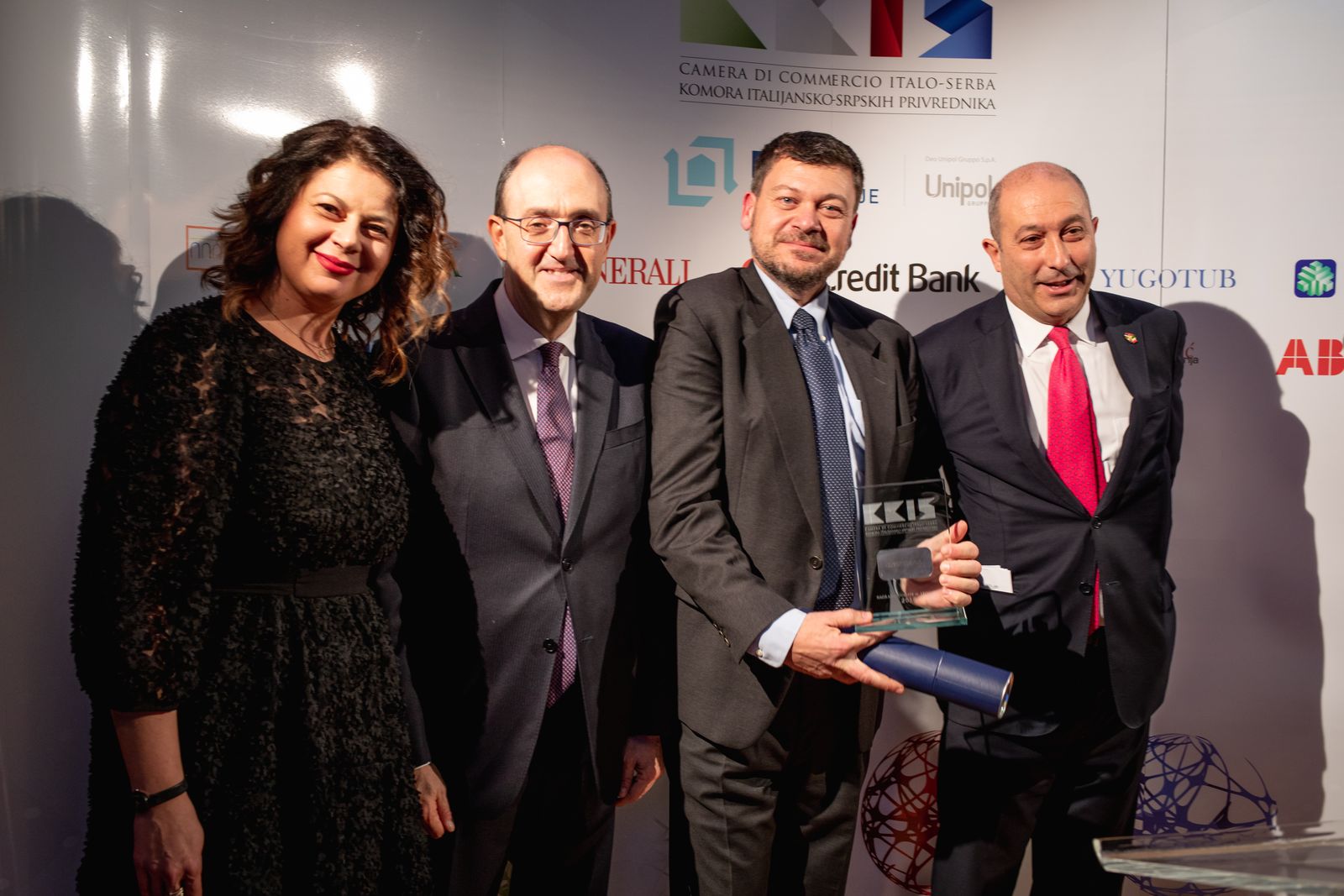 The President of the Italian Serbian Chamber of Commerce, Giorgio Ambrogio Marchegiani   thanked all the members, Board of Directors, Supervisory Board, and Chamber's team, for their constant support and work. Announcing the upcoming chamber initiatives in 2020, the President emphasized that we are following the motto: " Listen to members, be more present outside Belgrade, but also bring Serbian companies to Italy." He pointed out that this was a year with positive results in economic relations between Italy and Serbia; many companies are in growth, with good returns and new investments.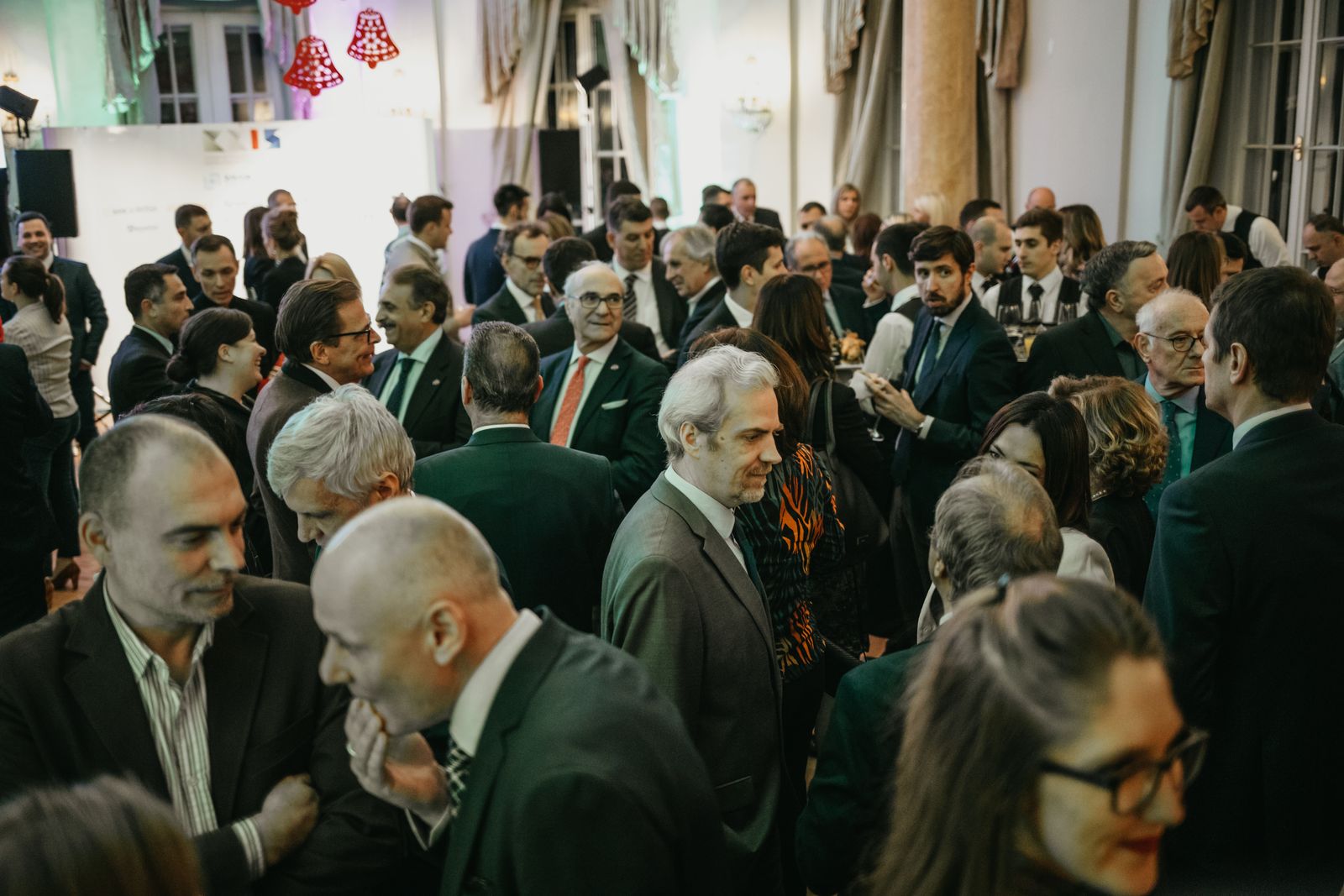 During the official part of the evening, H.E. Italian Ambassador Carlo Lo Caso, Chamber President Giorgio Marchegiani and Secretary General Mirjana Kojic consigned the Giuseppe M. Leonardi Award for 2019 to the Director of YUGOTUB doo, Mr. Andrea Valentinis. An innovative project created in 2008 in Nova Pazova, within the internationalization process of an Italian company with the aim of meeting new market demands, Yugotub doo produces steel tubes of exceptional quality comparable with the products of leading European companies, while guaranteeing high competitiveness and flexible delivery times.
This year, beside the traditional Leonardi Award, the Chamber has given 6 additional awards for various business categories as well as one special recognition, with the aim of strengthening the Chamber's network.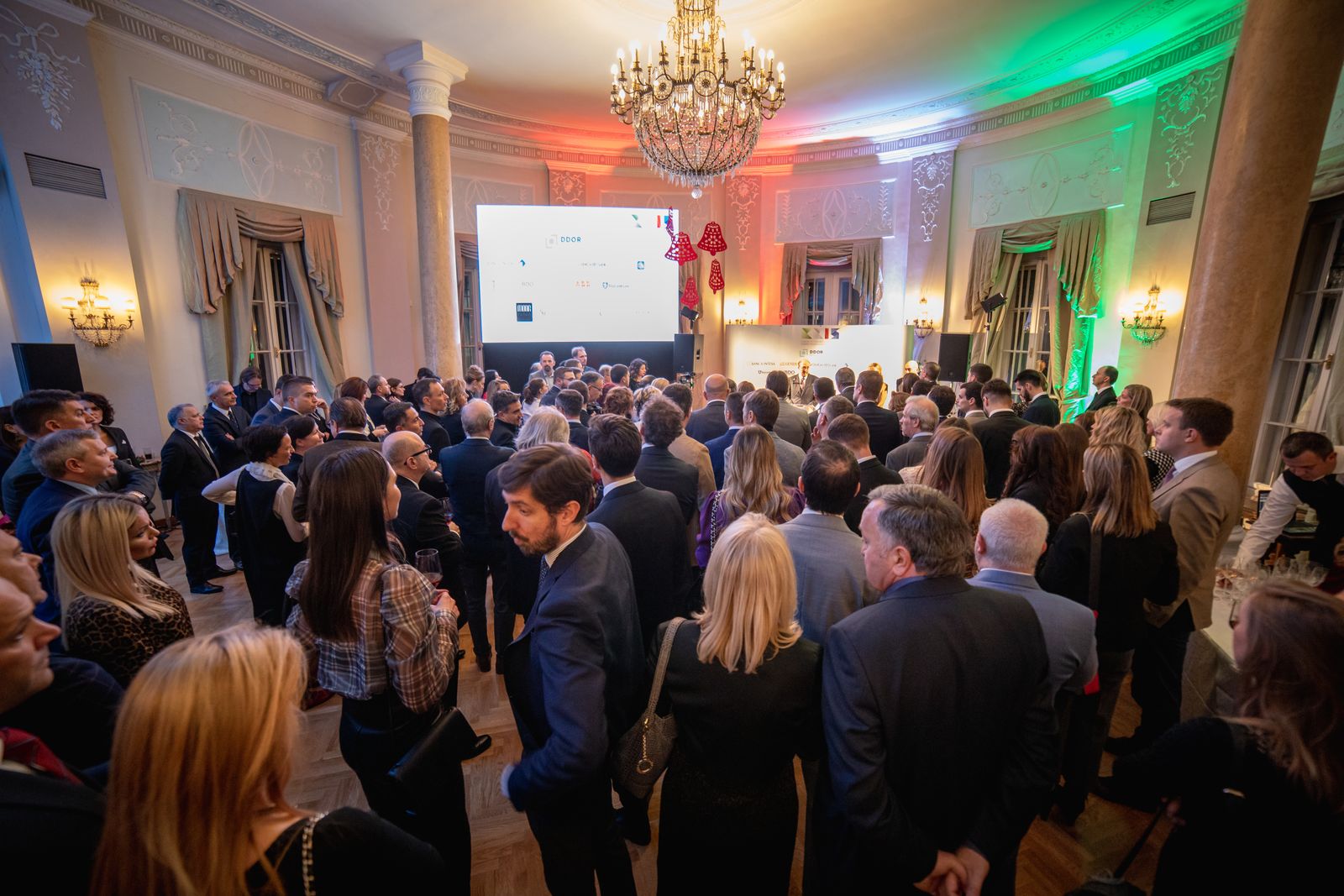 2B Logistics doo and Apicase Honey doo are awarded for the support and their long-standing membership.
Daniela Vojinovic, CEO of Italtex-intimo doo Novo Milosevo, received the Woman Manager of the Year award for constant growth of production, increase in the number of employees and new investments.
Trattoria Campania Restaurant has won the Italian Style Award for promoting Italian cuisine and its specialties in Serbia.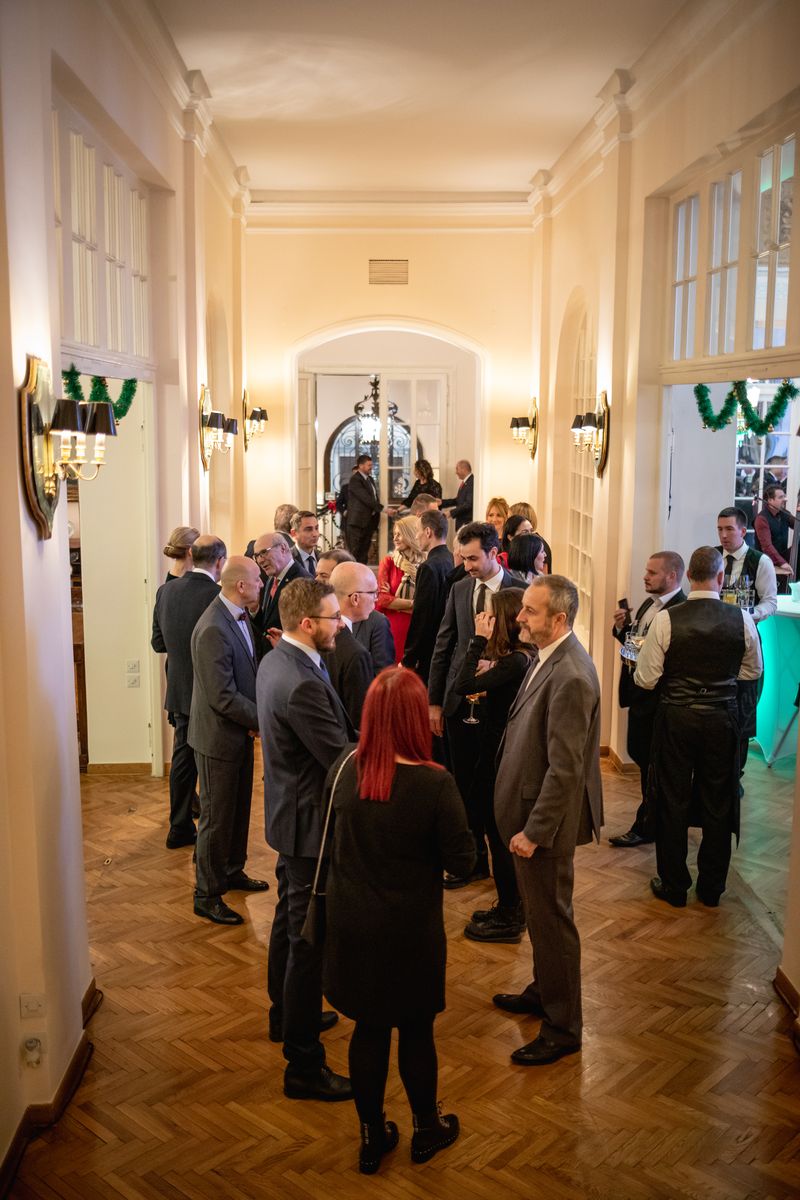 An institutional recognition was given to the City of Šabac, which supported Italian investments through excellent cooperation between the city administration and eleven Italian companies operating in this area with 450 employees. The award was received by Mayor Nebojsa Zelenovic who emphasized that the biggest confirmation of the good business climate is the fact that new companies from Italy came upon the recommendation of companies that have been successfully operating in Šabac for many years.
Energo Green Consultant doo received Award for the ECO Company of the Year for providing the best results in terms of energy efficiency, reduced environmental impact and healthy living and working space.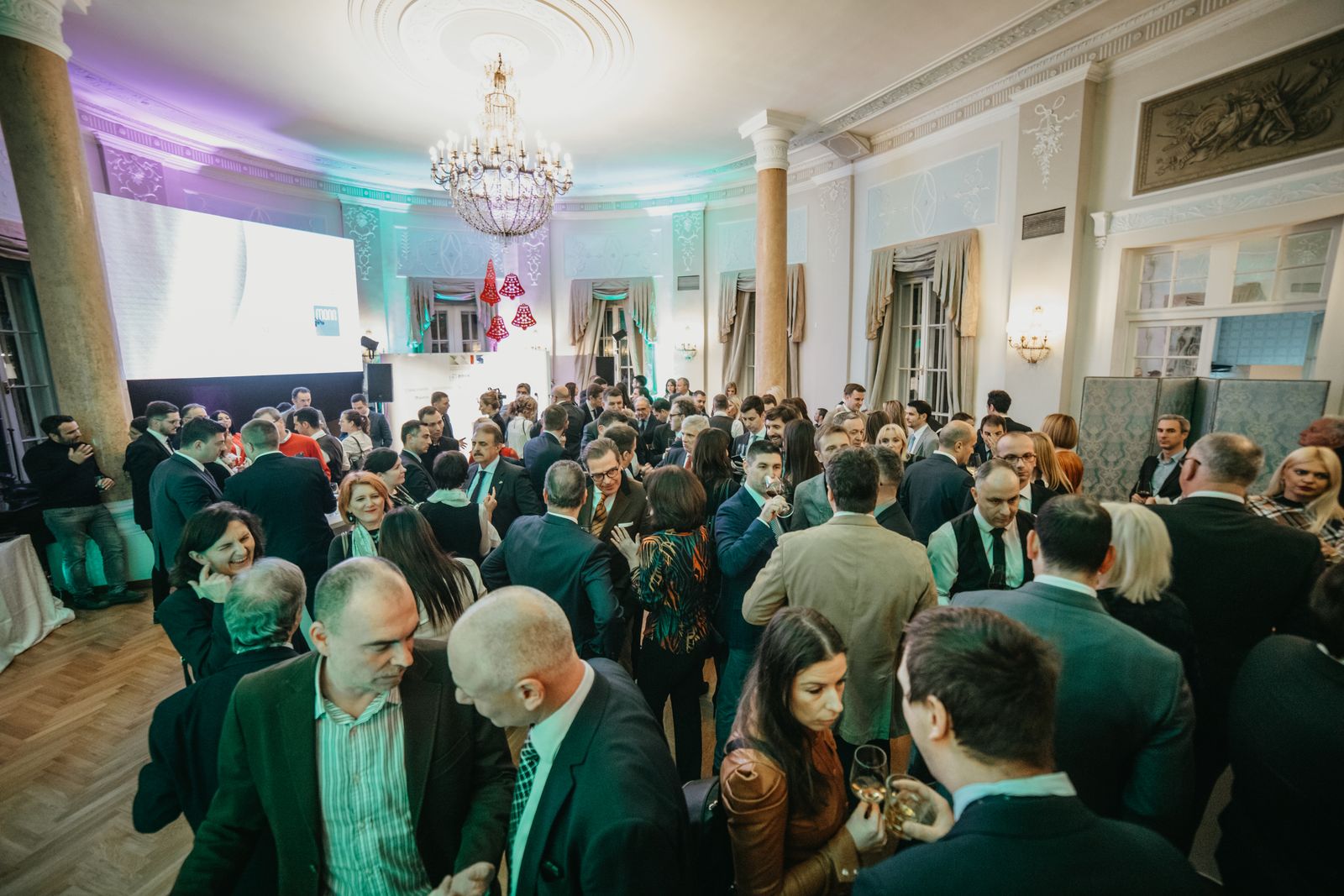 Special recognition was given to Vibac Balcani doo from Jagodina which is distinguished by its important investments in Serbia, where with usage of high technology it produces adhesive tapes for the packaging, automotive, construction and other industries.
During the evening, representatives of Italian-Serbian business community enjoyed Italian specialties and fine wines along with representatives of Italian Embassy, Serbian institutions and other VIP guests.
Chamber's Annual Gala Night was supported by prominent ISCC members and friends: DDOR osiguranje-part of Unipol Group, Banca Intesa, Generali Osiguranje, Yugotub, UniCredit Bank, Crony, Italappalti, Law Office Stankovic and Partners, Aunde SRB, BDO, Kosic Law Office, ABB, ButanGas International, Metropol Palace Belgrade Hotel, Mondorama, Old Mill Belgrade Radisson Collection, Glob Metropolitan Tours, Mona Plaza, La Vigna di Sarah.