The traditional New Year's Concert of the the winner of the ArtLink's award for the Most Promising Young Artist in Serbia was held on January 3 at 12:00 at Kolarac Endowment.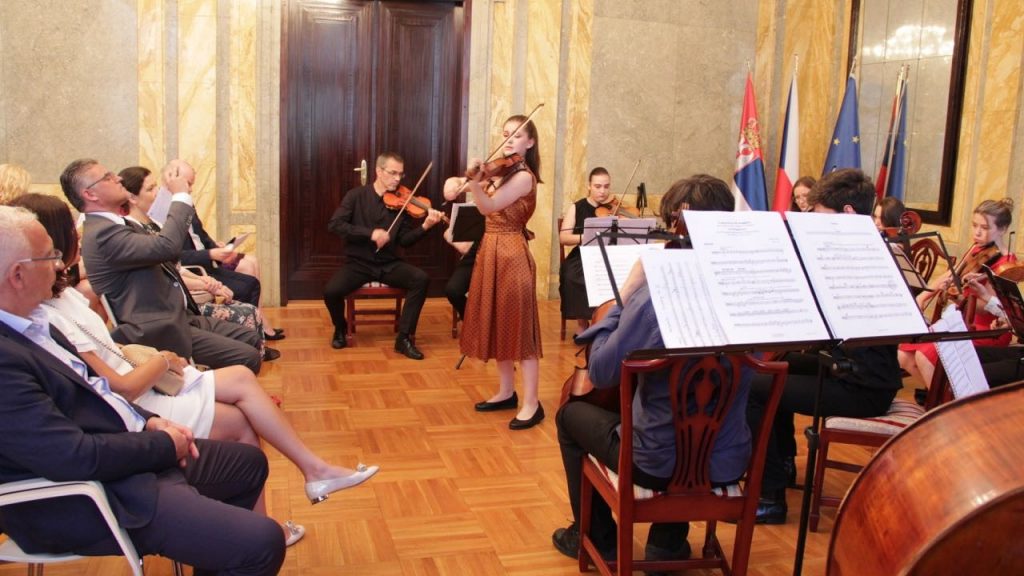 The Laureate of the Award for 2020 young violinist Dunja Kalamir, was presented by Jovanka Višekruna Janković, the Artistic Director of ArtLInk on behalf of ArtLink and Casco Phill, Chamber Orchestra of Belgium, strategic partner for 2021.
Dunja Kalamir was born in 2005 in Belgrade and after passing the audition for the ArtLink Young Talents Program in 2013, she has been participating in numerous master classes as a part of the program with renowned artists such as Stefan Milenković, Jan Vogler, Istvan Vardai, Pavel Dolezal, Benjamin Haemhouts, Filip Cwizewicz and many others.
Dunja has performed as a soloists and the member of the ensembles – ArtLInk Young Virtuosi  and regional orchestra Camerata Balcanica as well as with Camerata Janacek as a part of Visegrad – Balkan Young Talents Program. Dunja's performances as a part of ArtLInk Young Talents' program, includes also the concerts at the residencies of Ambassadors of Czech Republic, France, USA, Norway, Austria… Currently, Dunja is the student of the University of Arts in Graz, Austria in the class of violinist Vesna Stanković.
The ArtLInk Award 2021 is supported by the strategic partner Chamber Orchestra of Belgium Casco Fil that will provide several concerts for the Laureate in 2021, and by Ardagh Group