The impact of the pandemic and emergency conditions on the organization of work is huge, numerous changes had to be introduced and adopted, and companies faced the same challenge – to protect employees and ensure the continuation of the business.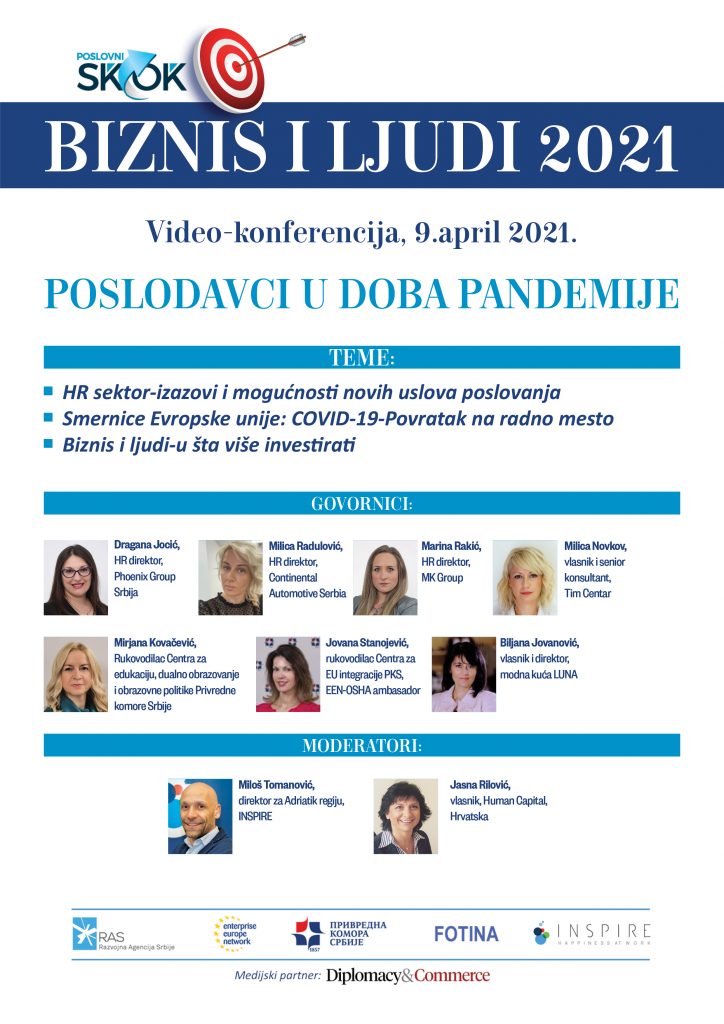 Human resource management has played a key role in this and has shown that it is not only a management function but also has a strategic role in leading change within the organization.
Adequate human resource management is becoming more important than ever, so we invite you to the online conference BUSINESS AND PEOPLE-EMPLOYERS IN THE PANDEMIC AGE, to be held on 9 April 2021.
The speakers are the owners and directors of human resources of successful companies, with whom we will discuss the following topics:
– HR sector-challenges and opportunities of new business conditions,
– Business and people – what more to invest in
– European Union Guidelines: COVID-19-Return to Work
– Examples of good practice
Participation is without registration fee, agenda and applications are available at the link: