By Robert Čoban
Sometime in the early 2000s, at a reception at the Italian Embassy, ​​Sandra and I were approached by a nice polished elderly man who introduced himself as a filmmaker. Since then, I have seen Miodrag Bogić at almost every diplomatic reception in the city. Kind, nice and funny, he became the "good spirit of Belgrade", a trademark of a time when social distancing did not exist.
Subsequently, we adopted the rule "No Bogić – No Party" and over time, we invited him to events organized by Diplomacy & Commerce. Him singing ABBA songs at the St Lucia celebration, which we organized together with the Embassy of Sweden, remains yet to be copied on the Belgrade dance floors.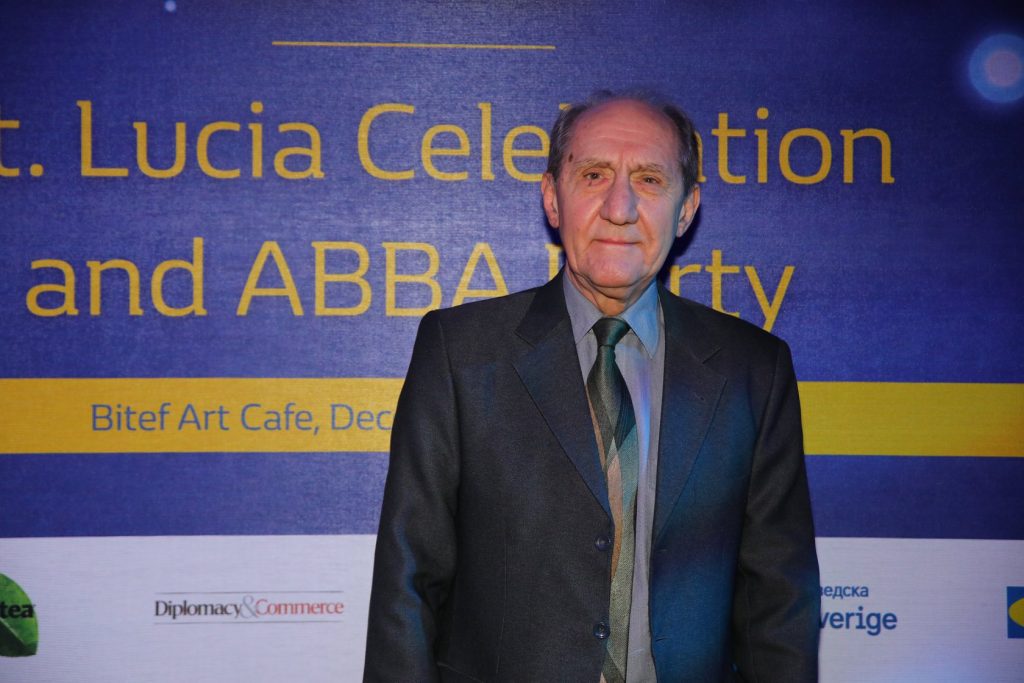 When the pandemic started, I sent him a message to see how he was. His answer arrived in a few minutes: "Thanks for asking. I am pretty good. Before the coronavirus, I finished the film MINJA DEDIĆ – THEATRE VISIONARY. Just to remind you, he was one of the best theatre directors in Serbia. He directed "Cat on a Hot Tin Roof", with Olivera and Rade Marković. He was also a professor of acting at the Faculty of Dramatic Arts. Lečić, Ceca Bojković, Snežana Bogdanović, Nada Blam, Milena Trobožić Garfield, all of them spoke enthusiastically about their favourite professor Minja in the film, as did Dr Petar Volk, Bratislav Petković and Gorica Popović, who was his class assistant. When the film has its premiere, in the foreseeable future, it will be my pleasure to invite you and your wonderful co-workers to grace the premiere with your presence. This corona recess really suits me well because I can continue shooting the film DR MOZER – FRIEND OF THE SERBS. But, still, I can't wait for all this to pass so that we can hang out with renewed zeal again. How are you, by the way? Regards from Bogi."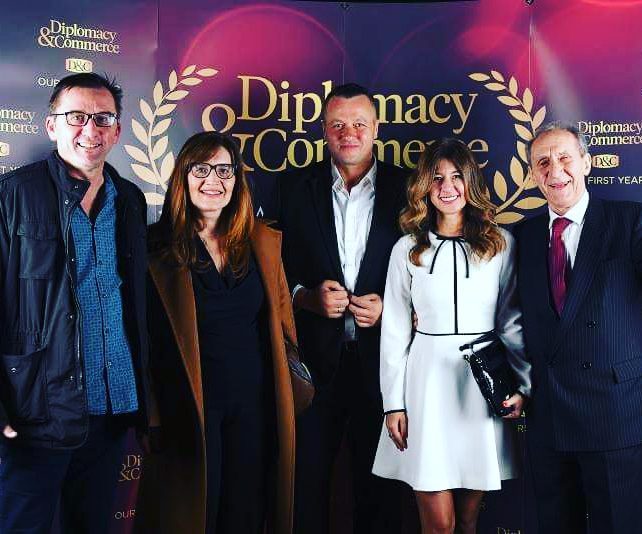 He was, as always, tireless. Later, he 'decided' that this insane practice of social distancing has been lasting for too long and that he would continue his 'dancing' at another 'party'.
Miodrag Bogić was born on June 10, 1941, in Požarevac. He finished elementary school in Belgrade, a high school in Velika Plana, and enrolled in the Academy for Theatre, Film, Radio and Television in Belgrade in 1961. He has directed more than two hundred television and radio programmes, documentaries and TV series. He is the winner of a large number of domestic and international awards for film and TV programmes.
Dear Bogi, as far as we are concerned – the party is officially over!