The third "The World in 2020" Gala Dinner was held last night, December 10th, at the Crowne Plaza Hotel.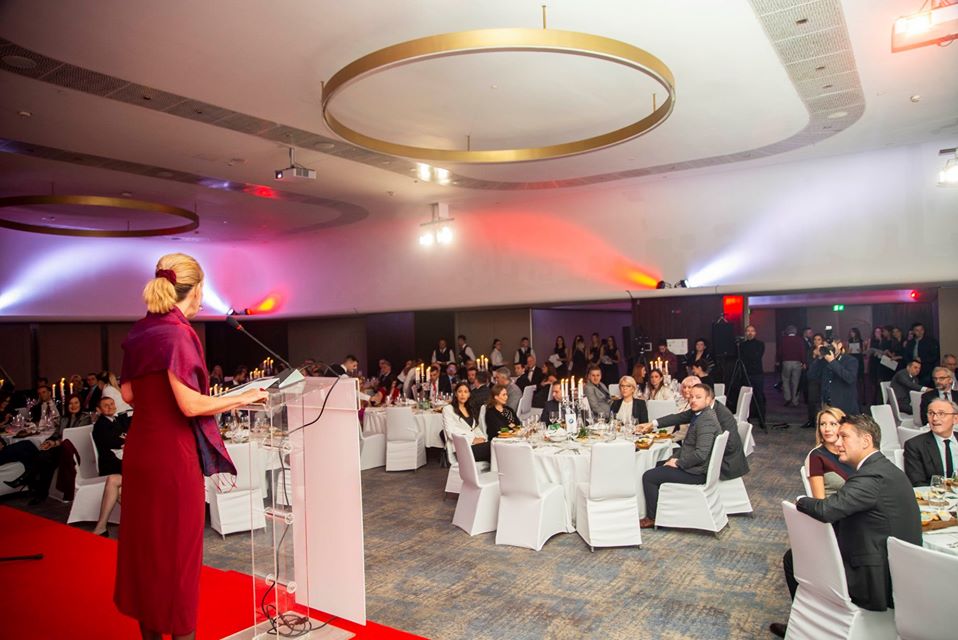 The Gala Dinner has become a traditional event where political, economic, diplomatic and society's leaders in Serbia gather to talk about the results accomplished in 2019 and the projections for 2020. The guests were welcomed by Ruža Veljović, Director of Diplomacy and Commerce magazine. She said that, three years ago, she wished the "The World in 2020" Gala Dinner would become a traditional event, adding that she was happy that it had become one.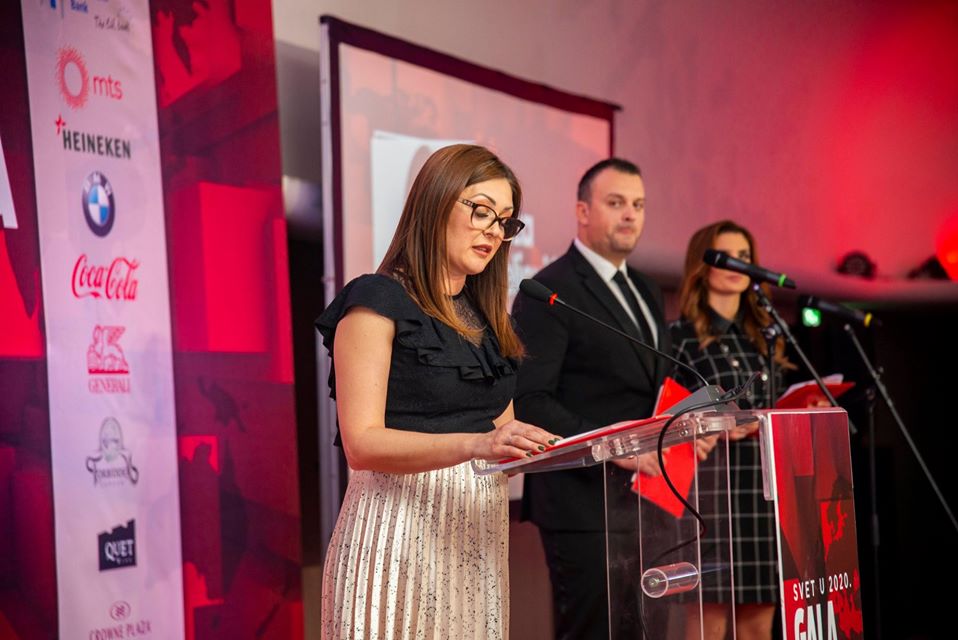 Dubravka Negre, Head of the Western Balkans Office of the European Investment Bank (EIB), Živorad Vasić, Senior Vice-President of Delta Holding, Françoise Jacob, the UN Resident Coordinator in Belgrade,  Jean-Louis Falconi, Ambassador of France to Serbia, and  Kati Csaba, Canada's Ambassador to Serbia addressed the esteemed guests.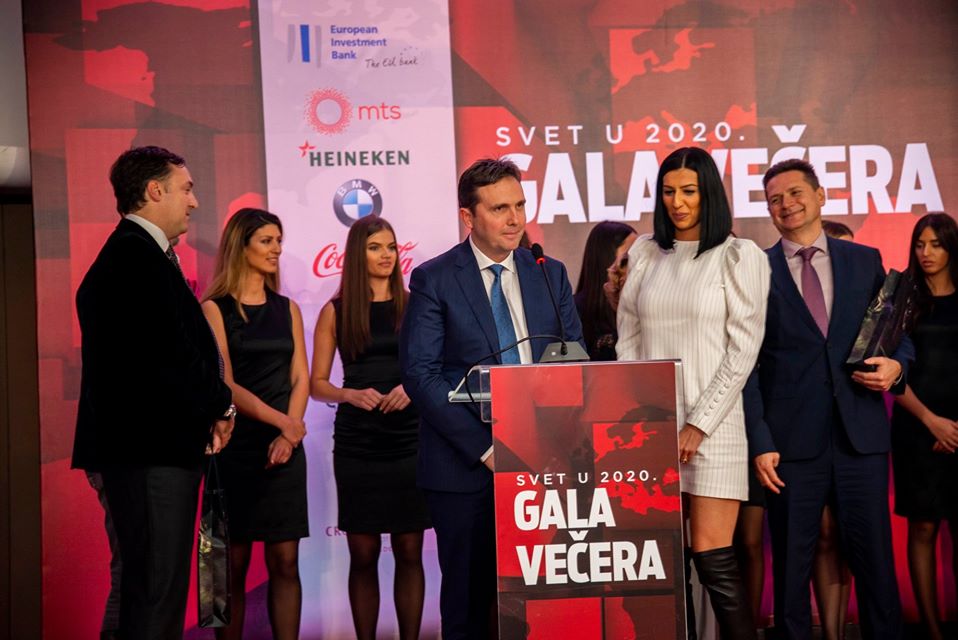 The Gala Dinner was attended by numerous guests; representatives of the diplomatic corps, economy, business and state including the UK Ambassador to Serbia, Sian MacLeod, Andrea Orizio (OSCE), Francine Ann Pickup (UNDP), Mateja Norčić Štamcar (the Delegation of the EU), Sebastian Rodolfo Sosa Ravello (IMF), Stephen Ndegwa (WB), the Montenegrin Ambassador to Serbia, Tarzan Milošević, Bosnia and Herzegovina's Ambassador, Aida Smajić, the Austrian Ambassador,  Nikolaus Lutterotti, the Israeli Ambassador, Alona Fisher-Kamm, the Cypriot Ambassador,  Constantinos Eliades, the Indian Ambassador, Subrata Bhattacharjee, the Romanian Ambassador,  Oana-Cristina Popa, the Mexican Ambassador,  Marco Antonio García Blanco, the Egyptian Ambassador,  Amr Aljowaily, the Spanish Ambassador, Raul Bartolomé Molina, the Pakistani Ambassador, Shehryar Akbar Khan, the Qatari Ambassador,  Sheikh Mubarak Fahad J.M. Al-Thani, the Cuban Ambassador,  Gustavo Tristá del Todo, the Moroccan Ambassador, Amine Belhaj, the Turkish Ambassador, Tanju Bilgiç, and the Palestinian Ambassador, Mohammed K. M. Nabhan.
The partners of this year's Gala Dinner were the European Investment Bank, Telekom Serbia, Heineken Serbia, BMW Serbia, Coca-Cola, Generali Insurance Serbia, the Crowne Plaza, the Forbidden Garden brandy and liqueurs, the Quet Winery and Fruška Gora Vineyards.
The Color Media Communications Company was the event's organizer.