According to the National Bank of Serbia, UNIQA insurance, with a share of 5.91% in 2018, confirmed a stable fifth position on the Serbian market. The results of both companies – UNIQA LIFE and UNIQA non-life insurance showed that the total premium in the previous year amounted to RSD 5.90 billion. This means that with a jump of 8.1% compared to 2017, the company recorded a higher growth than the growth of the insurance market, which amounted to 7.3%. In the past year, UNIQA achieved a total of 308 million dinars in both companies.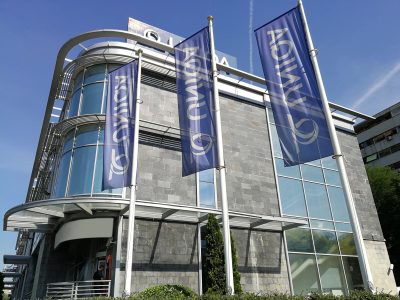 With a premium of 1.95 billion dinars and a market share of 8.2% The company took the 5th position in life insurance in the previous year, while from the RSD 3.95 billion premium and 5.2% of the share was placed at the 6th position of the market non-life insurance. If only voluntary types of non-life insurance are considered, UNIQA maintained its 5th position in the non-life insurance market in 2018 with 8.93% of its participation.
UNIQA continues its growth strategy focused on voluntary insurance and the improvement of service and customer service. For this reason, the investment in new technologies and products has recorded a record increase in online sales by more than 60% and progress in all types of insurance. The most significant increase was realized in the sale of travel insurance with which more than 300,000 Serbian citizens traveled and doubling the sale of households in the last two months of the previous year.
Relying on innovation and superior service to be recognizable, UNIQA once again confirmed in 2018 that deservedly bears the title of leader in service quality. In the previous year, the first and only market in the market provided free Viber number to travel insurance users, online payment of war insurance, and Video-assessment of damages. In addition to travel, online housekeeping sales are also provided, as well as on-road assistance. The sales network of the Company is further expanded and through it 43 branches, six general agencies and 15 mobile offices throughout Serbia are now branching.
The results of the business in the previous year show that the plans are fulfilled, both at the level of profitability and at the level of all relevant successful business operations. UNIQA Insurance in 2019 continues the strategy of organic growth in profitable segments, which ensures long-term stability.