Video meetings with UNIQA insurance agents
UNIQA is continuing with its digital transformation in line with customer requirements and the latest technological trends by providing a new service – video meetings with insurance agents.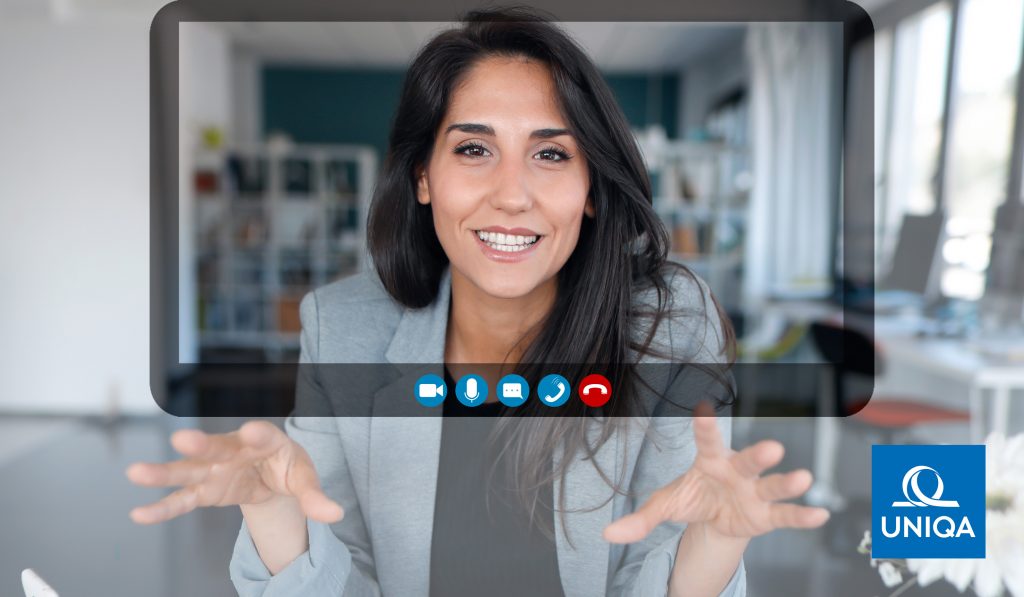 Video meetings are yet another innovation that the company has implemented in response to client needs, who, in addition to superb quality, want even greater flexibility, simplicity and speed while adhering to preventive epidemiological measures. Thanks to video meetings, clients now have the opportunity to talk to UNIQA insurance agents online instead of physically having to go to one of our branches. All they need is a computer, tablet or smartphone and an internet connection.
The service is very easy to use. Go to UNIQA's official website – www.uniqa.rs – click on the box "Want an offer?", select the option "Video meeting" and suggest the desired date of the meeting. After entering your data, you will receive a link to access the video meeting at the desired time and with an agent from a UNIQA branch of your choice. Video meetings do not require additional installation of applications and they will not overload the device's memory. They allow clients to get all the required information about all types of insurance from their home, workplace or any other location.
In addition to having branches throughout Serbia for clients who want to have direct contact with an insurance agent, UNIQA has rounded off the online customer service process from the moment an offer is initiated through to video meetings with employees, electronic exchange of documentation, purchase of an insurance policy, paying the insurance premium, and registration, evaluation and payment of damages.
For more information about all UNIQA insurance products and services please visit www.uniqa.rs