The Hellenic Business Association and the Greek Embassy in Belgrade organized the annual event in honor of traditional Vasilopita pie cutting at Ambassador Residency. The event was attended by HBA's members and representatives of the Greek Embassy.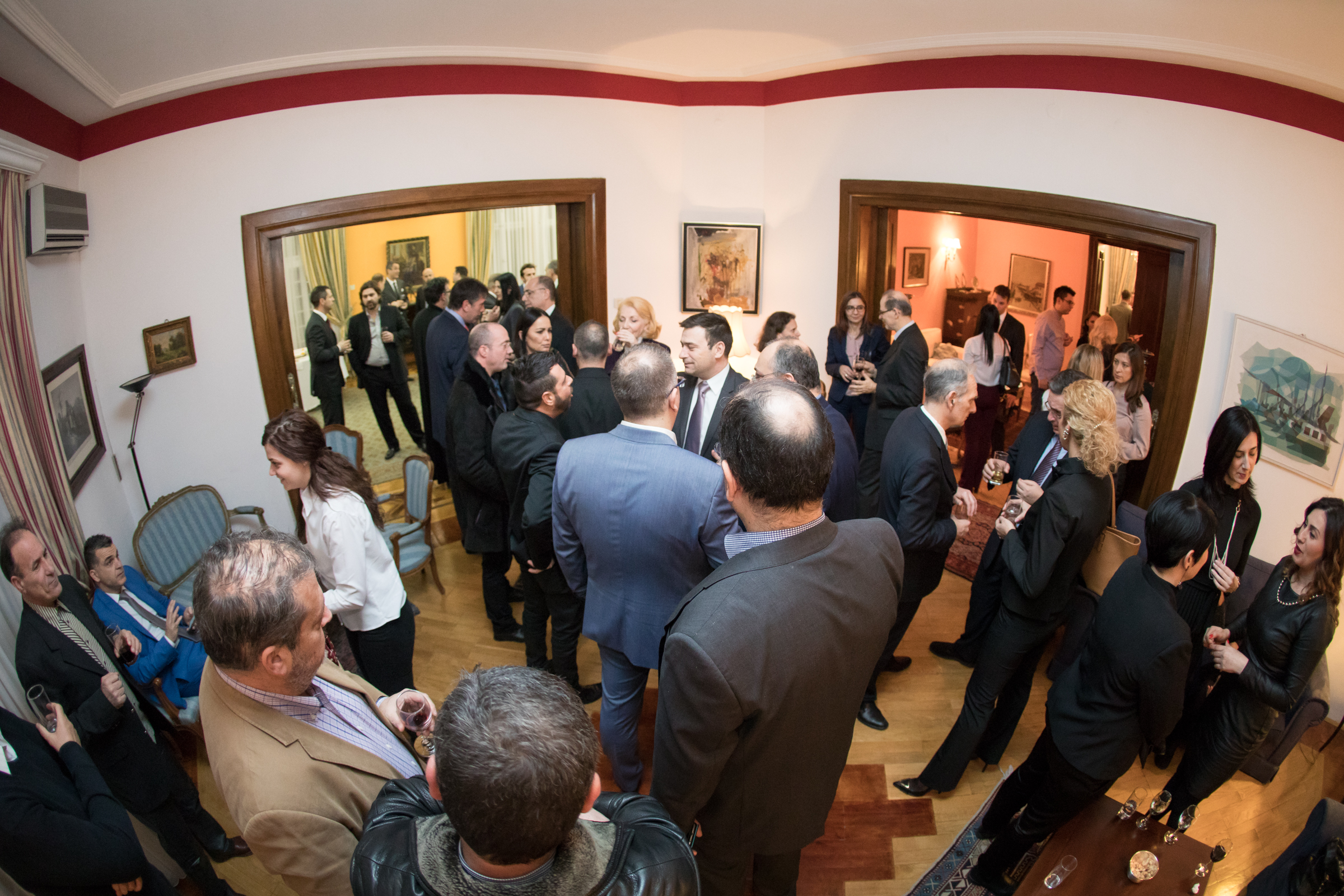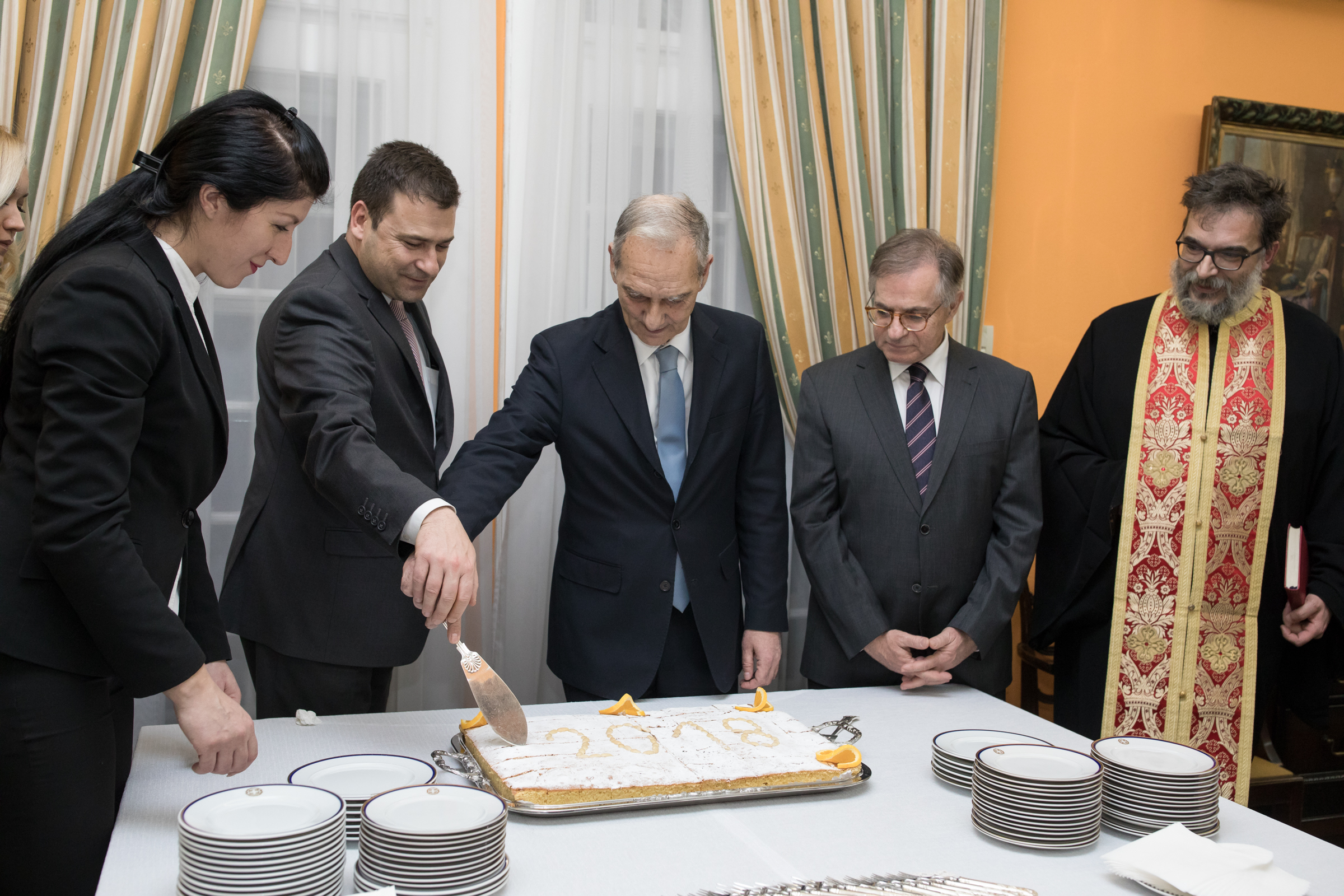 Mr. Zafiris Lampadaridis, president of the Hellenic Business Association of Serbia and H.E. Elias Eliades, Greek Ambassador to Serbia, addressed guests wishing success to the work of the HBA's members and stressed the importance of the strong presence of the Greek companies in Serbia as well as the important role of the HBA in presenting Greek business community in a manner worthy of its size and quality.
At this year's event the Hellenic Business Association awarded companies Grand Casino Belgrade and The End of Line for their 10th anniversary of membership in the HBA, while the company Kleemann Lifts found a lucky gold coin in Vasilopita pie.