One of our objectives is to complete the Piraeus-Thessaloniki-Skopje-Belgrade-Budapest railway to accelerate the trade and transport of these four countries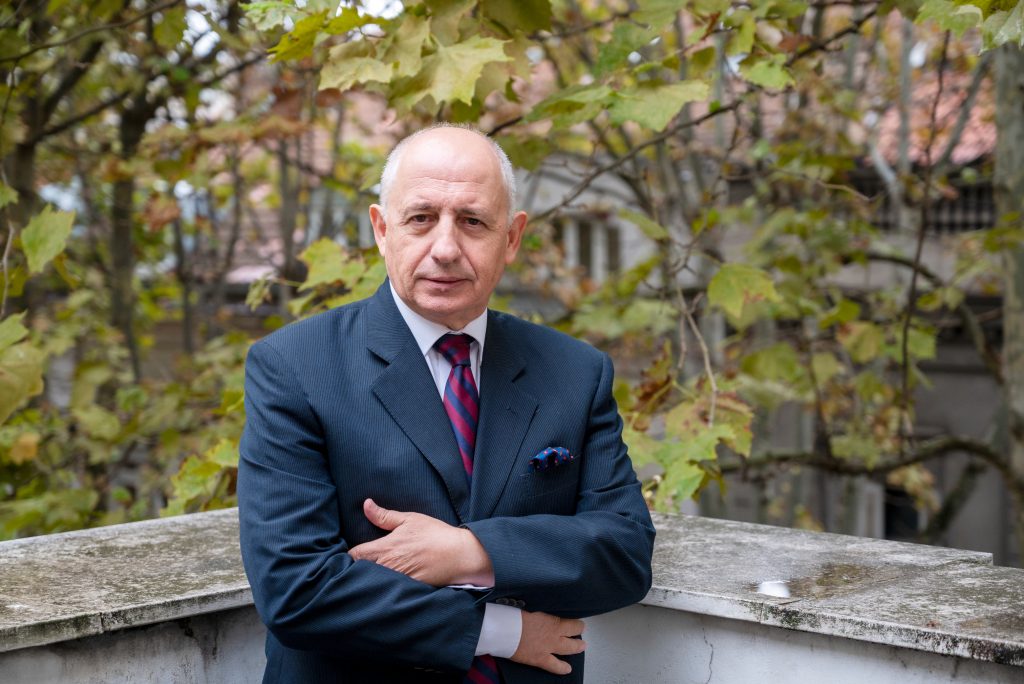 Our economic cooperation includes, among others, official visits, conclusion of bilateral economic agreements or MoUs, joint economic forums and conferences, participation in international exhibitions etc. Regarding Greek investments, the main areas are food industry, banking, fuel distribution, construction materials, mining, supply chains, telecommunications and I.T, real estate, hotel or health services etc.
 Could you tell us more about the economic cooperation between Greece and Serbia?
Just after the war in the former Yugoslavia, Greeks rushed in order to sustain the Serbian economy; they have been amongst the most important active economic players.  But later, when Greece faced a historic debt crisis, its debtors, the so called "Troika", decided the closure of most of the Greek banks abroad; Eurobank was the one to remain in Serbia. The withdrawal of all other banks reduced the level of Greek investments. Nowadays, there are approximately 250 Greek firms operating on the Serbian market, employing over 25,000 people.
During the last years, we observe a "shy Greek comeback" into the Serbian market. Two recent examples are: the merger of Eurobank with Direct Bank or the acquiring of the 10,24% equity stake of the B.S.E. by the Athens Stock Exchange. Despite the actual pandemic crisis, our bilateral trade on goods and services, during the last years, surpassed the 900 million euros; the only total volume on trade of goods in 2020 increased by 5,55%! Greek companies have been or are still involved in different projects, related to infrastructures-highways or airports-, food supplying chains, sectors of health, network-distribution of fuel-oil, mining, construction materials, aluminium profile, cement or sugar industries, R.E.S., hospitality business, banking, trade etc.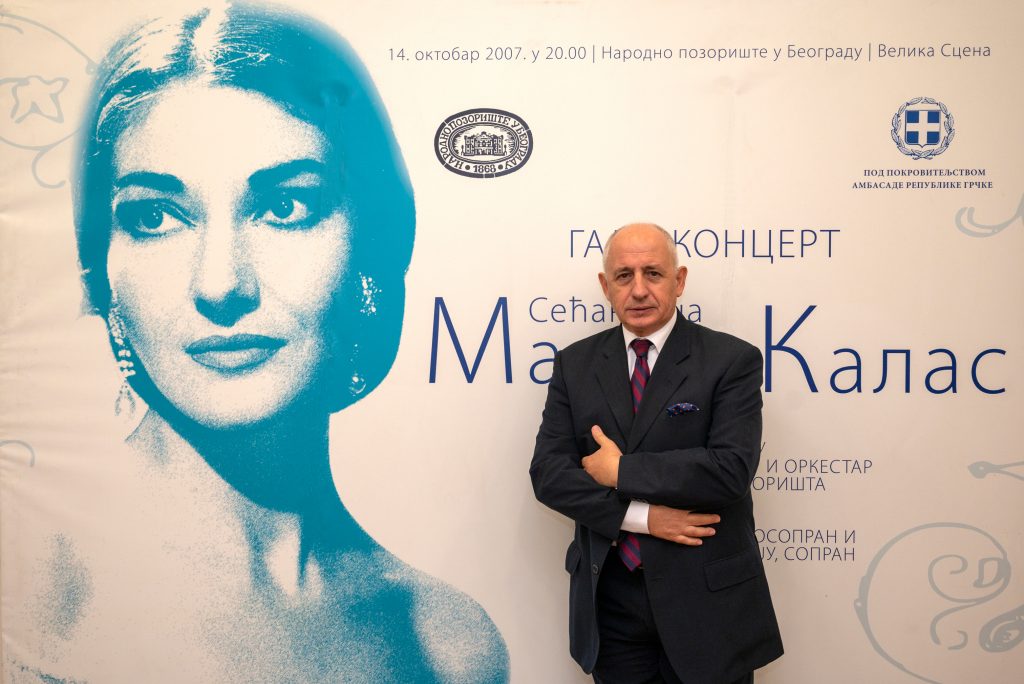 Is there more room to improve the economic relations, and which economic sectors have the biggest potential for expansion of cooperation?
The Serbian economy has been on a constant growth during the last 9-10 years and thus there is enough room to improve our economic relations. Several promising sectors offer bilateral business opportunities in transport & infrastructure, energy, technology, innovation & financial technology or fintech, waste management or the food industry.
One of our objectives is to complete the Piraeus-Thessaloniki-Skopje-Belgrade-Budapest railway to accelerate the trade and transport of these four countries.
Through the above-mentioned promised sectors, Greece could improve its position as an economic and trade partner of Serbia. Moreover, a few other neighbors, "competitors" and new comers during the last 5-10 years, have been implementing consequent access market and direct foreign investments successful strategies.
Regarding the attraction of investments from Serbia to Greece, the prospects mainly concern real estate and tourism.
How would you rate economic environment in Serbia and what are the advantages of our country for investors to come and invest in Serbia?
The steady Serbian economic growth over the past years, has been proving its progress in the overall business environment. The economic reforms and economic fundamentals or trends like GNP, inflation, budget deficit, public debt, unemployment etc, offer a positive economic country profile. Following some relevant international indexes for the year 2020, like the World Bank "Ease of Doing Business" or the Innovation Index, Serbia is ranked, respectively, on the 44th and 53rd positions worldwide. It's satisfactory credit rating assessed by the major credit rating agencies, varying between Ba2 and BB+.
Situated in SEE, Serbia has a favorable geographical position. The Danube, crossing Serbia, connects ten European countries. Also, both road and rail traffic from Northern, Western and Central Europe pass through Serbia on their way to southeastern Europe and southwestern Asia. Additionally, the combination of Serbian skillful engineers or technicians of low labor cost with the ICT other sectors, constitute an international comparative advantage of the country related to the attraction of foreign direct investments -F.D.I.
Nevertheless, as a former planned or socialist economy country, there are still many problems needed to be solved. A lot of it's economic sectors have to be reformed. An effective enforcement of the new legal framework in energy, environment, banking system, free market rules (ie tenders-intellectual property-equal treatment), bureaucracy, nationalizations of state-owned enterprises, anti-corruption measures, jurisdictional system or rule of  law etc, is still needed as well in order to join the EU.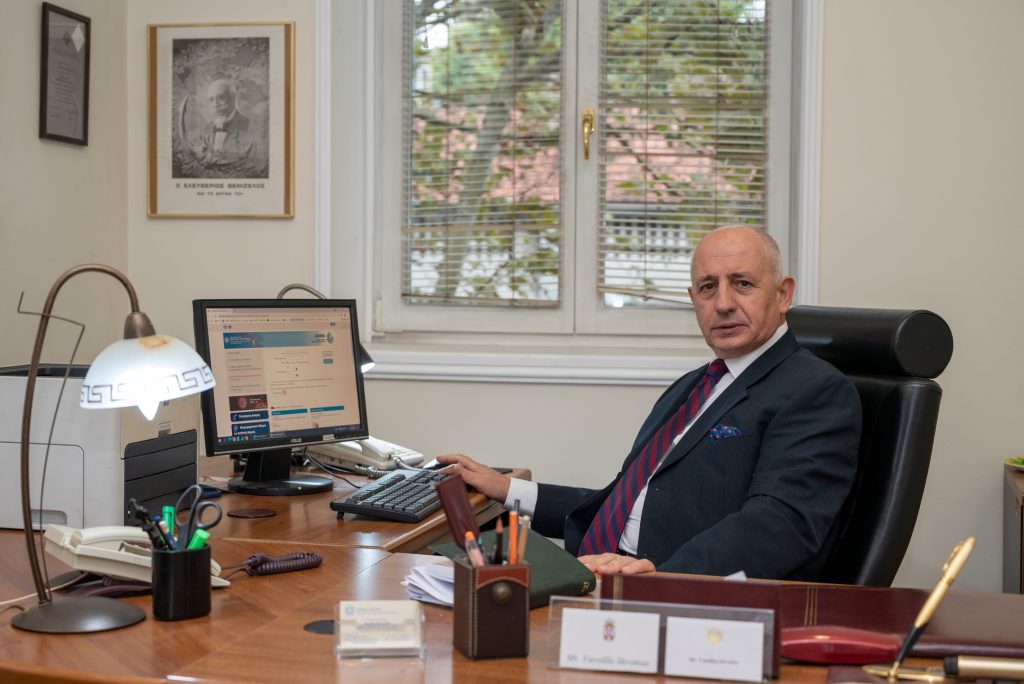 What role does Greece and its economy play in the region and Serbia?
After a difficult decade, due to the economic-debt-crisis and then to the pandemic, Greece is back to playing its role as a Balkan power. Being a non-neglected maritime, diplomatic, military and institutionally robust country in the region, Greece is developing its economic and geostrategic influence. As an old member of NATO and the European Union, constantly active in Balkans- i.e. the 2018 Prespes name deal etc-, in combination with its economic trends getting back to growth, confirm this evolution. Athens has explored specific plans for cooperation across a range of areas, from energy connections between states, with the northern Greek port of Alexandroupoli playing a leading role, to safe travel corridors for cargos or tourists traveling to Greece etc.
For instance, Greece, is engaged to a number of cross-border road and railway regional projects in the coming years. These mainly include the development of corridor X, road and rail, from Thessaloniki through Skopje, Belgrade, Zagreb and Budapest; the Pan-European corridor IX from Alexandroupolis through Bulgaria, Romania, Ukraine, the Black Sea and Russia and the Adriatic-Ionian corridor through the Western Balkans to the Bar port in Montenegro. Other important regional energy projects are also underway or being considered, including the Trans Adriatic Pipeline-TAP, a part of the Southern Gas Corridor, the gas interconnector pipeline between Greece and Bulgaria-IGB, and a planned LNG floating terminal in Alexandroupolis. These energy projects are critical for the wider central and south-eastern European region in terms of diversifying energy sources and routes.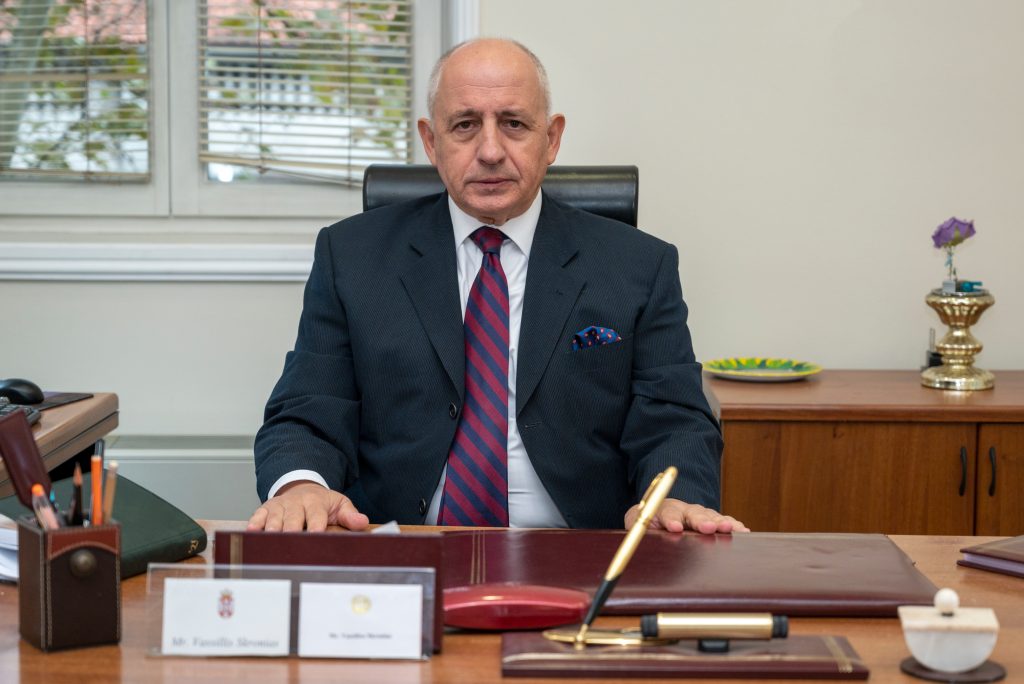 Can we say with certainty that the Greek economy is firmly on the path to recovery after the crisis in 2020, especially touristic sector?
Obviously! Greece's economy recession in 2020 decreased by -8,2%. On the contrary, it expanded by +6,7% during the first semester of 2021 and following the international previsions for 2021, i.e. of the European Commission or Moody's Analytics (M.A.), it will grow by +4,3% or even +8,2% respectively; for the year 2022 Greek GNP may expand by +5,1% (M.A.).
Related to tourism, Greece should see the highest recovery among all Mediterranean destinations compared to 2020. While 2020 figures showed a decline of 97%, the revenue from tourism in 2021 will recover much more than 50% of the 2019 level, which was the initial target.  In July 2021, the hospitality business sector turnover increased by 230,3% in comparison with the previous year.
 Could you tell us something about your ongoing projects and upcoming plans?
Following the volatile pandemic situation, Greece plans to participate in some sectoral exhibitions in Serbia, like the International Tourism Fair in Belgrade. Official visits, as well as business forums or missions, are planned for the next year, with the involvement of the Economic & Commercial Affairs Office of our Embassy. At the same time, we consider our participation in events promoting Greek products (wines, dairy products etc.)
In addition to that, we are still preparing various market researches and studies, i.e. on the Construction Materials, Waste Management, Foodstuffs etc.