Dynamic changes in the environment require educational institutions to transform themselves and, in addition to scientific research activities, to achieve better cooperation with the economy so that students can obtain the required knowledge through the teaching process, which will help them to get adequate jobs for what they are being trained as, and to have the opportunity to gain international experience that can help them to better understand cultural milieu and implement good practices, while adapting solutions to the local market.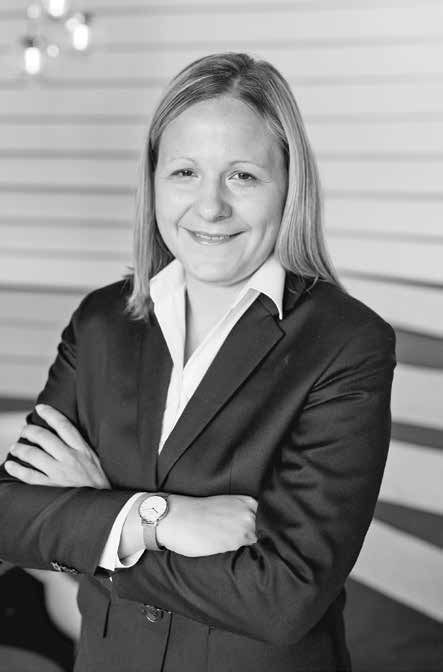 In terms of higher education in Serbia and secret formulas for success, I am going to try to illustrate them on a realistic example in order to demonstrate that you can be successful at the European and global level equally. The students at the Faculty of Organizational Sciences (FOS) have been given an opportunity to compete in solving case studies since 2011, while achieving great successes on the global scale. Investing in talent positively contributes to the Faculty, University of Belgrade and Serbia occupying a good position in the eyes of professional educators and business people in Europe and internationally, on the world scale.
How can this be achieved? How do you become a world champion in solving business problems and how does the Belgrade Business International Case Competition (BBICC – www.bbicc.org) become the top 10 global competition in business problem solution?
When we decided to embark on the international stage, we had a really difficult time. We were invited to participate in the first world competition in Seattle in 2011 after I had sent a bulk of emails and was persistent in getting us invited to participate. It was very difficult for us to be granted participation when we compared ourselves to Ivy League colleges (Berkeley, Auckland, CBS) and when we fully grasped how much work we had to do to reach that level. The jury, consisting of company representatives, wanted to see not only innovative ideas but the way in which you make more money for the company and how you implement a strategy from the beginning to the end. When I returned to Belgrade, I gathered the FOS' alumni – successful managers and peers – who, through various workshops after classes, transferred concrete experiences from the markets of various disciplines. It is important to note that educational institutions are not able to transfer knowledge to students only through formal education. Hence, it is vital to develop strong relations with companies and know exactly who should be hired to work in which segment, industry or market, as well as to find people who are better than you. This is the key to creating a successful team that makes world champions.
All these years, I have constantly been hearing that I am wasting my time with students. Teachers need to understand that we are here with a mission to be partners to students, that it is our obligation that apart from classes that we hold, we also need to build relations with them and help them to develop what they are best at (specialization and clear focus) in order to position themselves well in the market. The good thing about the FOS is that we have management and information technology students who make great teams because they observe business problems from different angles.
The time of the superior-subordinate relationship, so typical of the ex-cathedra style, is long gone. New time requires new professors, willing to learn and work on themselves in order to give their best to their students. In Australia, one of the promotion criteria for teachers is teacher's contribution to students establishing contact with companies and how much did a teacher do in their classes that later helped the student to find a job. Universities in the US and Canada are at the forefront of practical teaching. Europe and Serbia's advantage is that we are innovative, while people in Serbia are also team players and have extremely good energy in communicating with business people which is a reflection of our culture. Educational practice in Asia is also very progressive because over there, they are working hard on increasing student competencies through theory, case study competitions and projects with companies, while certain students also have to do a mandatory international practice. The key thing to do is to be competent, apply the ABC model in higher education and work on focus in education, in accordance with the strengths that each individual has. What is the ABC model?
"A" stands for "academy", meaning writing scientific papers. "A" is also for professors who are the best researchers. "B" stands for business and it relates to classes fitting the needs of companies and professors who
are the best teachers. "C" is for consultancy services rendered through case study competitions and projects focused on business and foreign countries.
HOW TO CREATE CHAMPIONS?
In order to have a successful approach to education, it is important to develop strong relations with companies and know exactly who should be hired to work in which segment. This is the key to creating a successful team that makes world champions.