Standards and Quality Policy are the cornerstones of Union Šped's business, based on setting, applying and maintaining the market-oriented business system
The Union Šped Company is currently one of the leading logistic companies in Serbia, established to provide top quality services in customs brokerage, transport and logistics at Serbian and SEE markets. According to Union Šped's General director, Vladan Stojković, the company used the coronavirus-induced crisis to make investments. "The newly built logistics centre is the best in Serbia. The value of this facility is about 3 million euros and its capacity 6,000 pallet places. It has two segments – one for storing hazardous goods and for classic goods. We bought additional land and thus fulfilled the prerequisites for the company's development for the next 20 years," says Mr Stojković.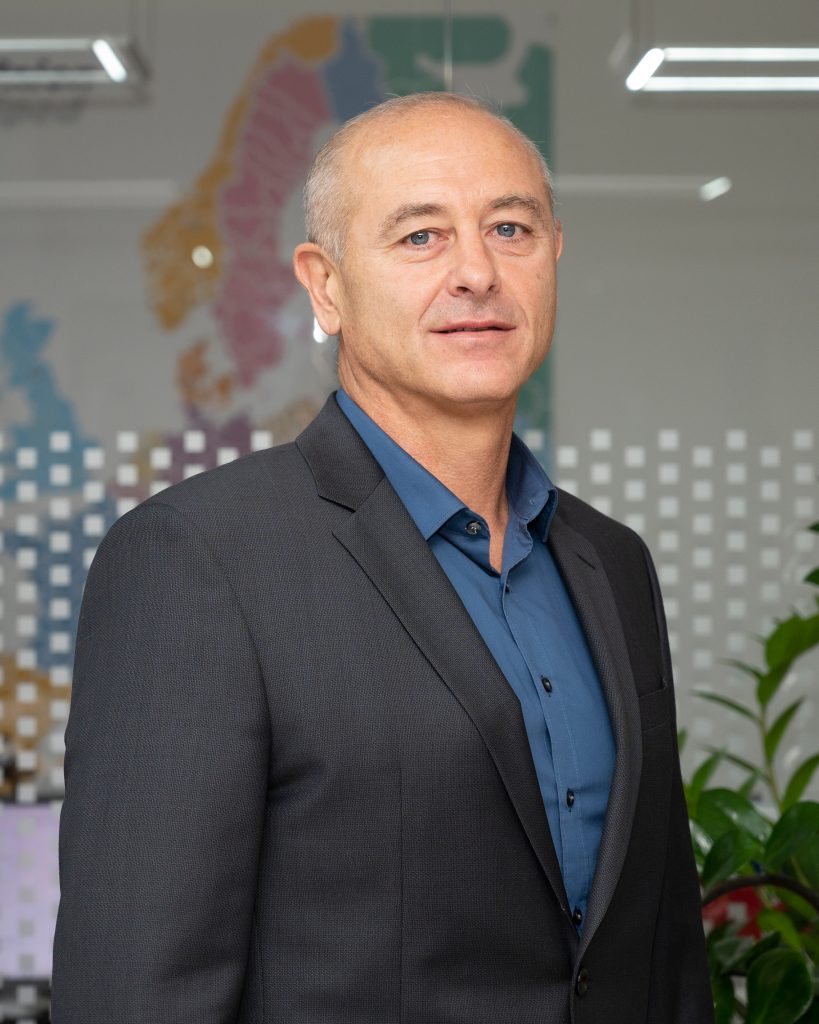 You provide a wide range of services related to international and local transport. What do you specialize in?
I would like to single out two of them – first of all, the provision of logistics services in our logistics centre, i.e. storing goods in our newly built logistics centre and secondly, customs mediation, which is still provided in the Republic of Serbia, of course, because of the surroundings and because we are not yet members of the EU, which is certainly a great challenge. Providing freight forwarding services is a small step towards winning over clients, and once we have done that, we can offer other logistics services in terms of warehousing, transportation, etc.
You have mentioned the newly built logistics centre. Could you tell us more about it?
This new facility is a project that was in the making almost two years ago and it was officially opened months ago. It has 6,000 pallet places, the latest equipment, and it adheres to the new rules of procedure regarding the storage of hazardous goods (so-called ADR goods) which we have waited to come out since 2019. This is the only public warehouse in Belgrade that has ADR equipment, according to the new regulations The regulations related to ADR equipment are very rigid and we spent a lot of energy to harmonize everything. I even remember what the fire brigade said to us regarding this equipment: "You are the first to have it and we are going to learn how to use it together with you." We built the warehouse on the land we bought five years ago and we wanted it to be as multifunctional as possible, as well as adapted to our clients.
Who are your clients?
Our clients come from economic branches. Quite a few of them come from the energy sector, but essentially we do not focus on just one branch of the economy. We do all kinds of business, import and export, i.e. transportation of goods from all territories and to all territories, anywhere in the world. By the way, energy companies, primarily the oil industry, is something for which we are currently known. Union Šped controls over 80% of imports and exports of crude oil and oil derivatives in the Republic of Serbia. Our partners are both domestic oil companies and the world's largest brands operating in the Republic of Serbia, which, during the pandemic, implemented a different work organization in their companies. Because of that, we were forced to invest a lot more energy in our work.
---

"Union Šped works in line with the quality management system which is under constant review"

---
We all had to deal with a crisis in 2020. Did your clients have special requirements?
Last year was challenging and interesting, at the same time. There were minor requests for us to review our service prices. Clients were affected by the drop in fuel prices, that is, the drop in global crude oil prices, and we understand that. We have found a common language with everyone, but I must say that we have also felt the decline in economic activity. Our clients are mostly oil companies and some of them stopped some of their investments. When it comes to clients from other industries, nothing has changed much.
Are you satisfied with the company's results in 2020?
We are satisfied because our drop was only a couple of per cent from the expected results. We expected a slightly better result because we finished the first half of the year phenomenally. I expected that the crisis caused by the pandemic would not be felt in the first half of the year, because all the contracted work had started and we had to finish it by a certain deadline. We maintained a very good pace until June. After that, we recorded a decline due to the slowdown in the overall economic activity in the third quarter, but the decline decreased as the year progressed. So, we ended up with slightly lower revenue than expected. In 2020, we had a very nice momentum, very nice energy, but the pandemic did not bother us that much.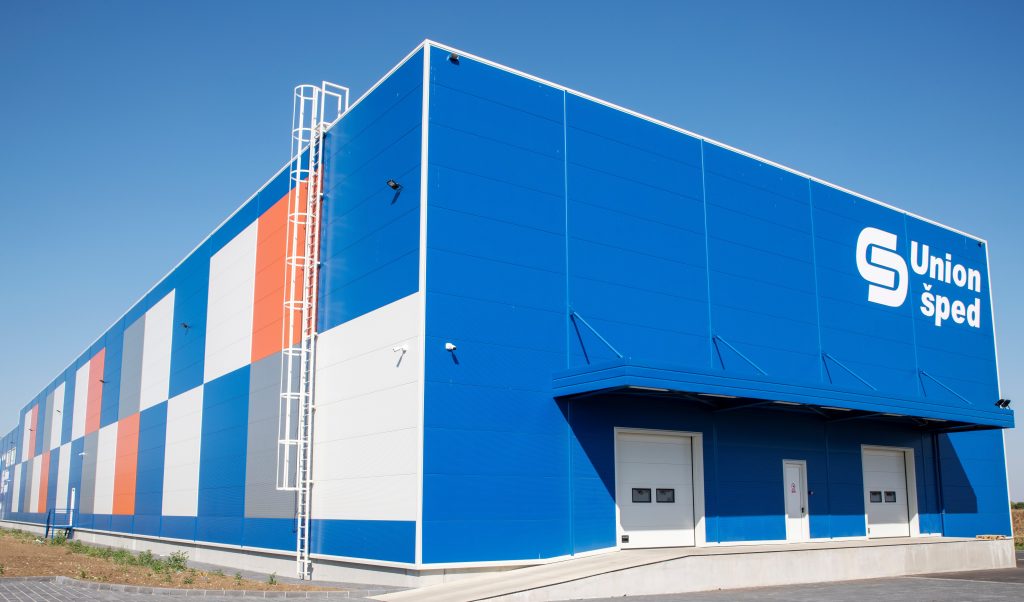 What challenges have you been facing in 2021?
The challenge for 2021 was related to investing in our facility because the crisis brought new ways of talking to banks and bankers who in pandemic conditions made a different organization of work in their companies. We spent a huge amount of energy on something that used to take us thirty days to complete before the pandemic. Now, it took us three months. Of course, the main question is probably who is investing now and why. Regardless of the current situation, we have to live and work and we can't sit and wait for the pandemic to pass. I predicted that the problem with the coronavirus would last for a long time and that we would have to learn to live with it.
---

"Our company has been granted the AEO status (Authorized Economic Operator), which is the highest degree of trust that a state body can have in a private company"

---
As it progresses, the year 2021 brings something completely new. We have completed the facility this year, and that brings a whole set of new challenges, contemplation and needs, whereby we have to adjust the sale of our products and present it to the market in a modern way.
What is your assessment of the situation in your sector in Serbia and is there room for improvement?
That is a very interesting question. Globalization in our sector has not yet taken off, although the number of multinational companies in our market is increasing year on year. This whole situation is both good and bad. It is bad because most multinational companies come to Serbia with already arranged systems and huge infrastructure. Somehow, they automatically start working with multinational companies that are already operational in Serbia based on the worldwide cooperation they have established with them, so we are denied the opportunity to compete in these companies and be on an equal footing with others, through some kind of tender procedure. However, despite the fact that we have quite stiff competition, we look at the arrival of large multinational brands in the logistics sector through a positive lens, i.e. as healthy competition, which forces us to quickly adopt and apply new standards in order to increase the quality of our service and increase productivity. Simply put, competition forces us to be better and more efficient and to quickly adopt global trends in logistics.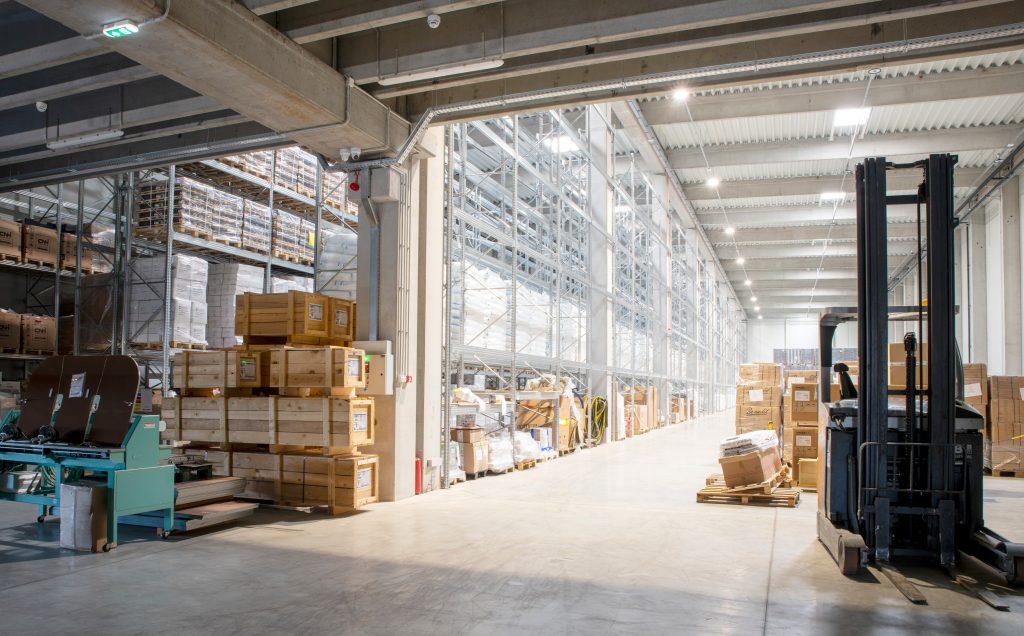 What are your plans and what are you going to focus on the most in the coming period?
The absolute goal for the next period is to develop our logistics centre further. And that's just the beginning. I have mentioned earlier that we have bought land next to our facility. We plan to make the new facility function at its maximum best thanks to our commercial activities and we are slowly preparing to implement development phases in the coming years. I am referring to increasing the capacity of storage space because we think storage is an interesting and very competitive segment both in Serbia and Belgrade.
Are you satisfied with your cooperation with state bodies?
We have been in this business for a long time and we are in direct correlation with state bodies. If I compare the situation from ten years ago to today, there has been an incredible change for the better. Our company has been granted the AEO status (Authorized Economic Operator), which is the highest degree of trust that a state body can have in a private company, so we expect this status to materialize and bring certain benefits. I also want our business to further develop its customs mediation segment. This is the right direction to take which will also help the state to create quality solutions, for customers to be even more satisfied, for the customs clearance process to be expedited and for the flow of goods and information to improve.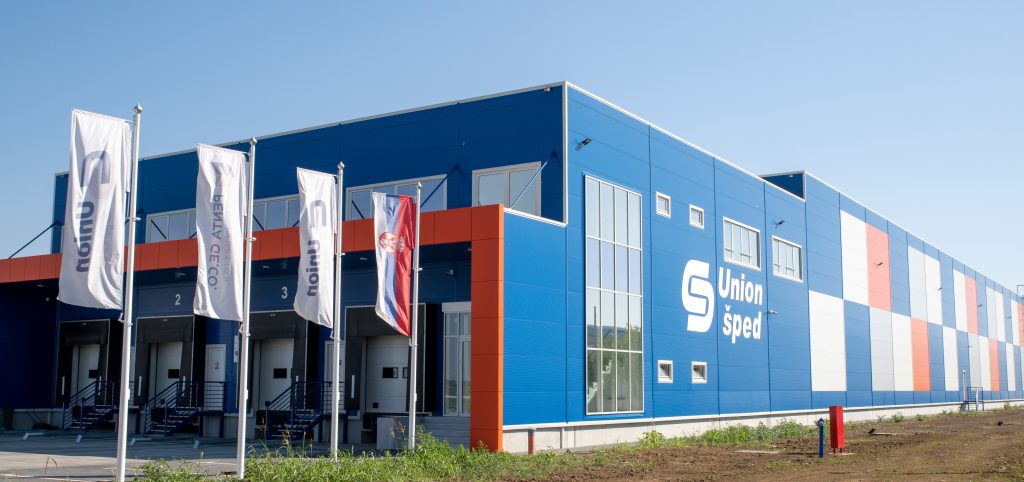 ---
We want to work more with small and medium-sized companies. That's our goal for the future because working with SMEs and healthy companies, of which Serbia has a lot, is much safer. When you lose a big client, that really affects the company's revenues, but when you have diversified clients, i.e. more SMEs, risks are lower too. We are working on that by offering more services and we try to match other companies that are also fighting for their market status.