Weekend Media Festival, the largest communication festival in the region, received its card in the Croatian edition of the favorite family social games Monopol.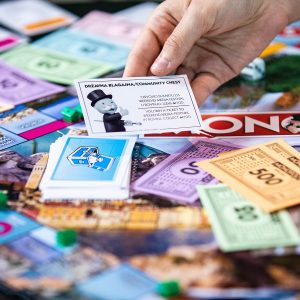 In the creation of the Croatian edition of this legendary game, played since 1935, Croatian citizens have given their proposals what they would like to see on the board for playing. Thus, among the major Croatian cities and islands, popular cultural sights and natural beauties, the card with the Weekend Media Festival got its place.
"I was delighted to know that Weekend was in Monopoly. That just confirms what we always know: Weekend is a festival that is not missed, "said Tomo Ricov, director of the festival.
This is great recognition for the festival that has been held for the past 12 years in a row, bringing the latest trends and challenges that await us in the communications industry. In addition to being an inevitable event, not only among many experts in the communications and marketing industry, but Weekend has also received a new generation of visitors and has become an inevitable part of socializing with Monopoly.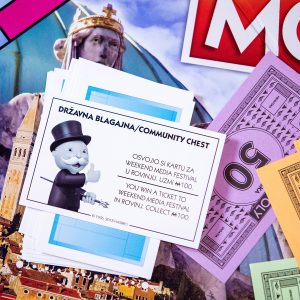 "The Weekend has been there for so long that we have a new generation of visitors. The number of kids visiting the festival is growing every year. I was thrilled when Nina, the daughter of our producer with whom we usually exchange Dylan Dog, sent a picture of the Monopoly cards with Weekend. And I, as a child with my dad and brother, made our version of Monopoly that became a hit in the district where I grew up. All 11 of the previous Weekend Media Festival are getting a completely new meaning, "said Boris Kovaček, executive director and producer of the festival.
The Best Weekend of the year will be from September 19 to 22 in Rovinj. The 12th Weekend Media Festival is expected to the biggest record number of visitors, interesting panels, attractive lecturers and the best entertainment during all three days of the festival. A novelty is the Weekend package which allows accommodation booking and registration. In addition, all salespeople can register their work in the eighth order of BalCannes, and the best digital works will present the most important regional digital award – SoMo Borac.