Businesses will have to possess a skill of fast adaptation and apply innovation in their business plans.
In Nova Communications, the measure of success, both in working with clients and running campaigns, implies a whole spectrum of relationships that are created around marketing.
What has already changed and what is about to change in the world of communications?
New technologies are the new eyes with which we look at the world around us. This is just the beginning of a future that will change with the development of AI, and that will shape both marketing and communications in general. Therefore, marketing will move towards increasingly bigger personalization. A good slogan for everyone will replace combinations of messages intended for a certain area, group, generation, environment… Marketing and the customer will have an increasingly personal relationship – an individual algorithm created from personal data that will progressively change today's advertisers' understanding of the emotion that "grabs" the consumer. Counting "clicks" will be accompanied by even more serious analysis, interpretation and use of data. Nonetheless, I think that the importance of a human being will not be diminished by technological development. The three "I's" will continue to be key: Idea, Information, Initiative.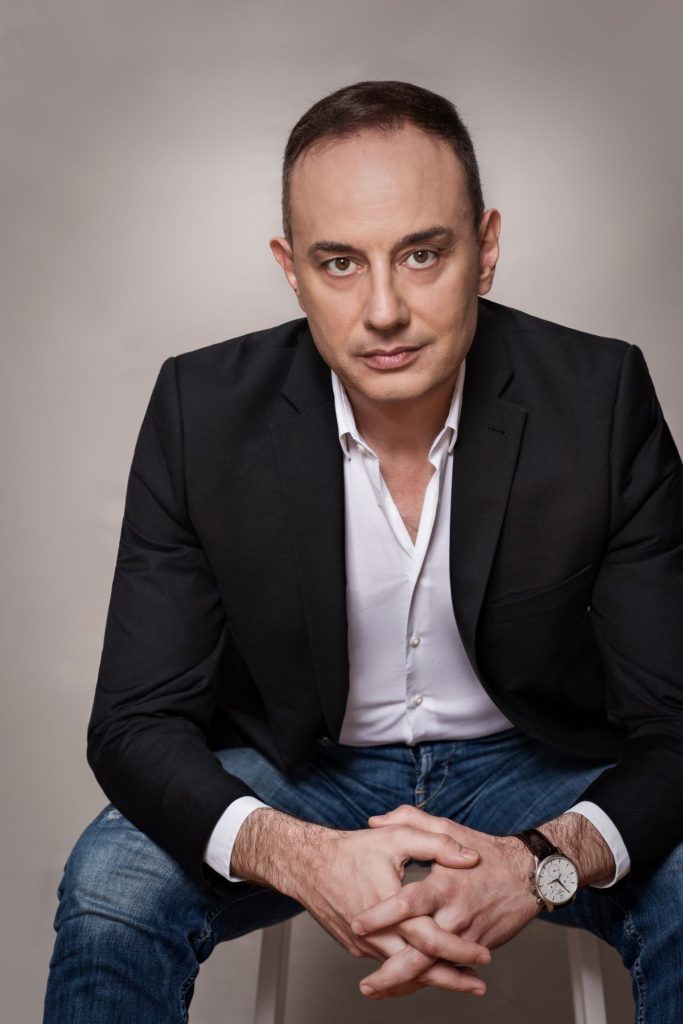 Crisis leadership is important, as is effective communication with clients, teams, the community … What is the most important in this and how did you communicate it?
The client is not and must not be treated as just a number, a set of banknotes and an Excel spreadsheet. The client bona fide entrusts part of their capital to you to manage and you must be a good host. A good host must recognize desires, intentions, and goals. There has to be attention to detail, simple and logical explanations, good advice or creating a new idea of how an ad can find its way to a consumer or better position a product. You are both an advisor and a consultant. You can't sell nothing for something or view a client through the filter of campaign money and unjustly expect him to understand and know nothing. Although we are living in the era of "numbers", this is also a time of measurable trust, respect and performance. That is why the client has chosen you and if you are a good host, you you're your guests back.
The COVID period brought special sensitivity and uncertainty to business. From the beginning, we have been nurturing a new mutual closeness and care, in order to travel together with the client through crisis and uncertainty. We adjusted the campaigns, content and dynamics, and made projections together. We have strengthened our mutual relationship by shielding business and a successful perspective from fear and losses.
---

"We have strengthened our mutual relationship by shielding business and a successful perspective from fear and losses"

---
Television and TV advertising are expected to weather this storm. What do you think will be the future course of the advertising market?
The conclusion that the Internet will make television history was rash. The exponential growth of digital has not killed television, just as radio has not stopped newspapers from coming out, nor has TV destroyed radio and newspapers. After the first tide of changes in media platforms, the audience has returned to traditional media, which in the meantime, have been transforming and adapting. Radio is like Spotify for cars today, a hardcopy version of a good newspaper article is read while sipping on a coffee, and you don't have to sit in front of your TV waiting for your favourite series to start but rather the series waits for you to watch it whenever you want.
Advertising will therefore follow the future process of personalization of TV content, products and users. Television has begun to take advantage of the Internet. Content is now marketed on all available platforms and therefore creates greater marketing opportunities in different target groups. Television is successfully following the change of the traditional family gathering around the TV set. That ritual now lives in a new form. You choose your time. Although, I believe that sometimes we will want to remember a good "vibe" of our favourite series that starts at 8 o'clock. 
In which way will communication develop during the so-called "new normal"?
The new normal led to advertisers focusing on two strong platforms: TV ads and digital marketing. Phone and TV have become stronger players due to the circumstances of weaker consumer movement as a result of COVID. Phones have become an everyday accessory like wristwatches and watching television has increased drastically, as viewers have stayed mostly at home. The very process of marketing adaptation of companies to new technologies was expedited and those companies that were shyer on the web were pushed into digital transformation. Campaigns have become intense, and many industries have boosted their online sales as well. By combining TV and digital advertising, brands continued to live with the users, and thus kept businesses, that were at risk during COVID, afloat. 
Bad and good news after COVID-19 – is there a light at the end of the tunnel in 2020?
There is no good or bad news. COVID is persisting. Acceptance and adjustment is the most important task for human beings, as individuals, as well as for community, society and business. I have never been a fan of the phrase "this too shall pass". Now, for the first time, I see the point in that. The virus will deplete itself or the vaccine will deplete the virus. Living and working is a must. The best creative solutions emerge in crises. I would like to see people coming out of this pandemic as better persons.