"It was the biggest, most numerous and exciting Weekend so far," said Director of the Weekend Media Festival Tomo Ricov.  In three days, WMF visited around 4,000 people from 12 countries in the region, Europe and the world in lectures, panels, presentations, workshops and parties.

Business and media topics were discussed, a number of new projects were presented, and lecturers from abroad presented the latest trends in communications. The Weekend reassembled the entire regional communications industry in one place, expanded its reach to other business sectors and significantly extended the tourist season in Rovinj.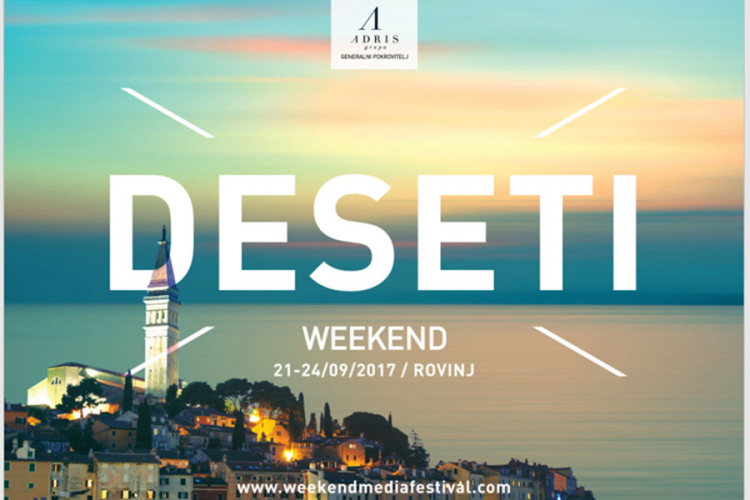 The introduction of an additional workshop hall on this Weekend proved to be a full hit. "The workshops were extremely visited, I believe that many from Rovinj went with very specific knowledge that they can use immediately in their business. We will transfer all good experiences from this year to the next, and you can also count on something new, because Weekend is a festival of permanent innovation, "said Nikola Vrdoljak, director of the program.
One of the panels that caught a lot of attention was the magazine liens that attracted the extraordinary attention of visitors. In the panel "World and ours" dealing with magazine licenses in the region's market participants – as moderator Robert Čoban, President of the Color Press Group, Duška Jovanić, editor of the Serbian edition of the magazine "Elle", Dušan Lukič, business media director Adria Media Ljubljana, Jelena Joksimovic, editor-in-chief of the magazine "Beauty and Health" from Bosnia and Herzegovina and Damjana Domanovac, editor-in-chief of the magazine "Place2Go" from Zagreb.