Zhejiang province, which marks the highest economic growth in China, is organizing the first self-holding export fair in Serbia – Zhejiang Export Fair. This international exhibition will take place in Belmax Center in Belgrade (in Zagreb Highway no. 20, Zemun), from 18th to 20th of May. Admission is free. 2017 Zhejiang Export Fair (Serbia) will gather over 60 manufacturers from the most economically developed Chinese province of Zhejiang, where exhibition products will cover the areas of:
• Electronics and Electrical products
• Building Materials
• Decoration (home and bathroom appliances, furniture, etc.)
• Lighting
• Machines and accessories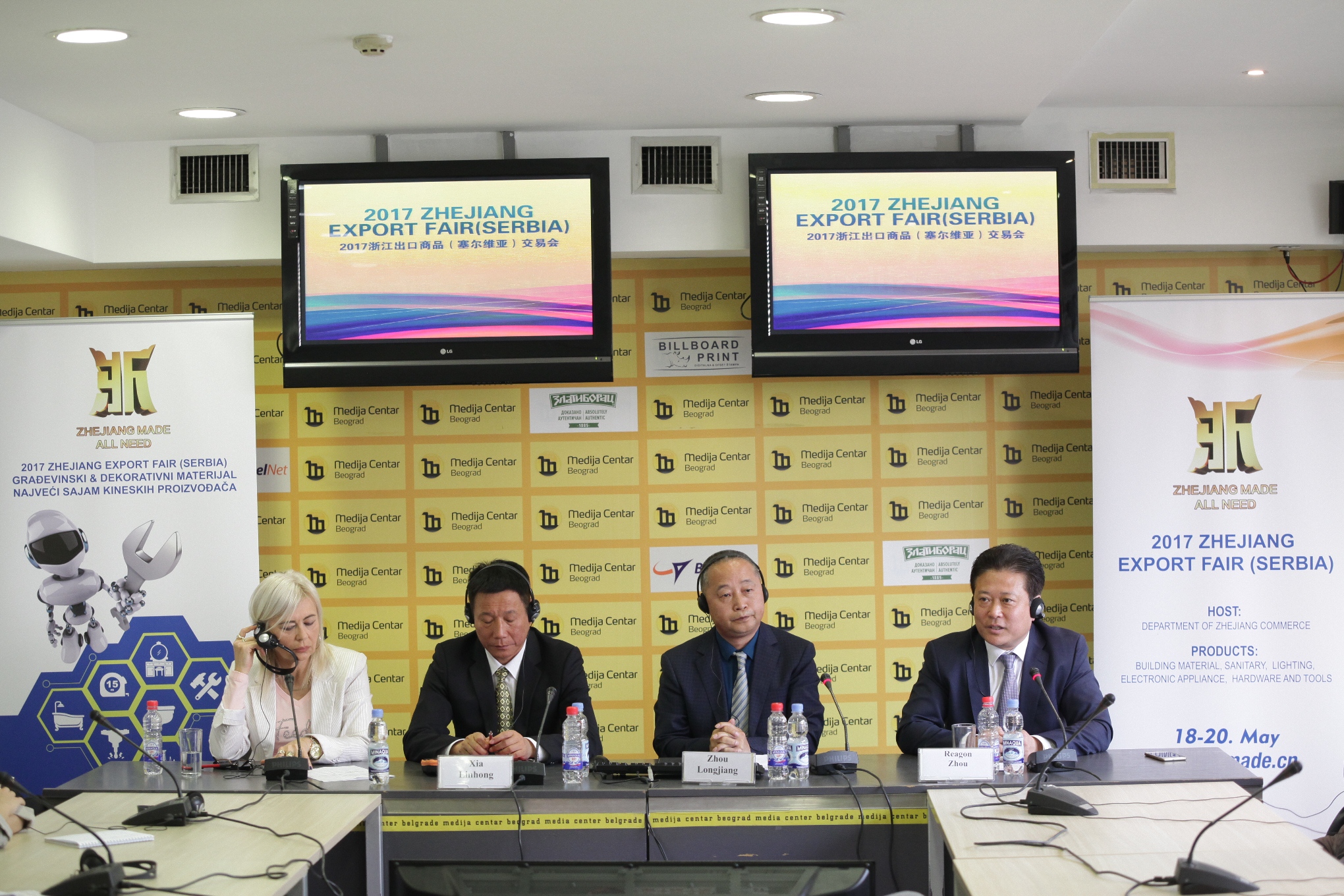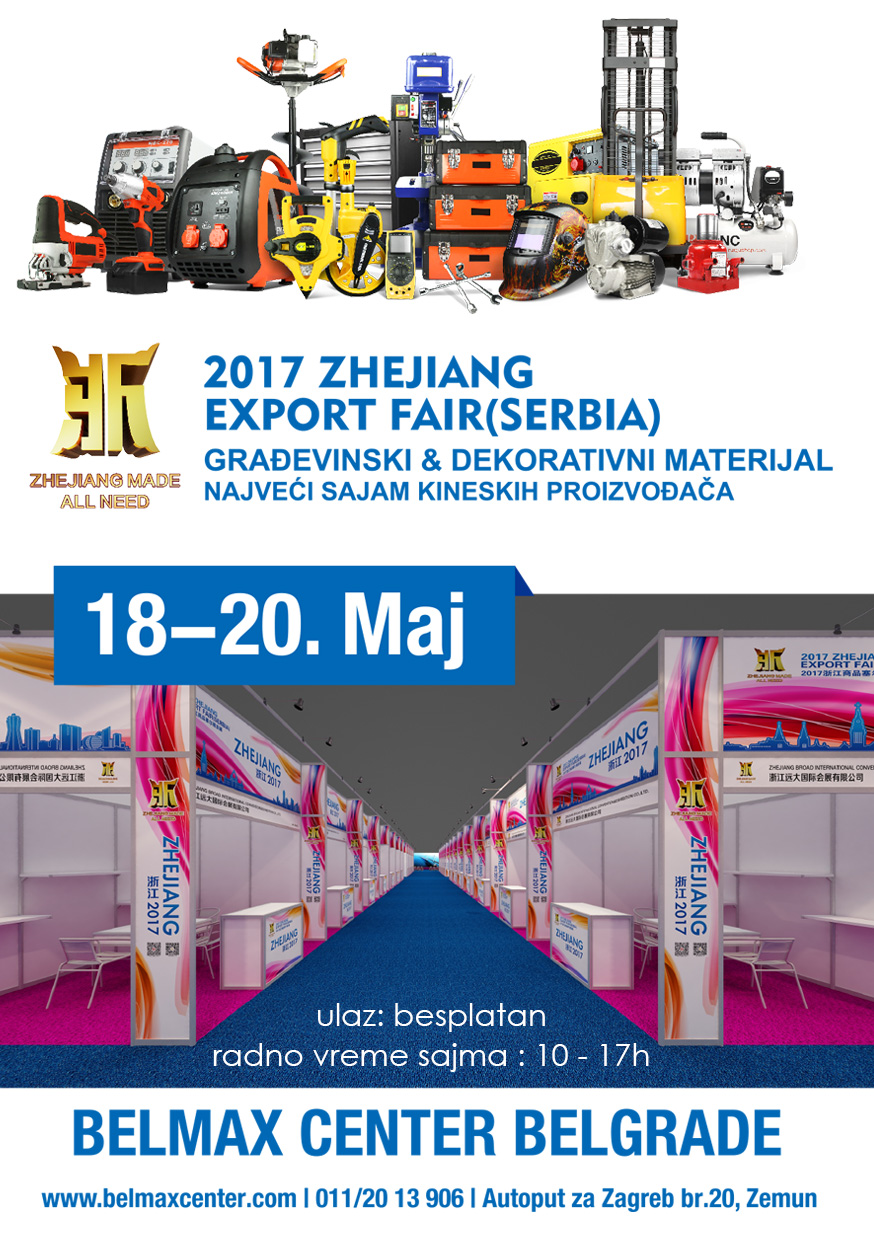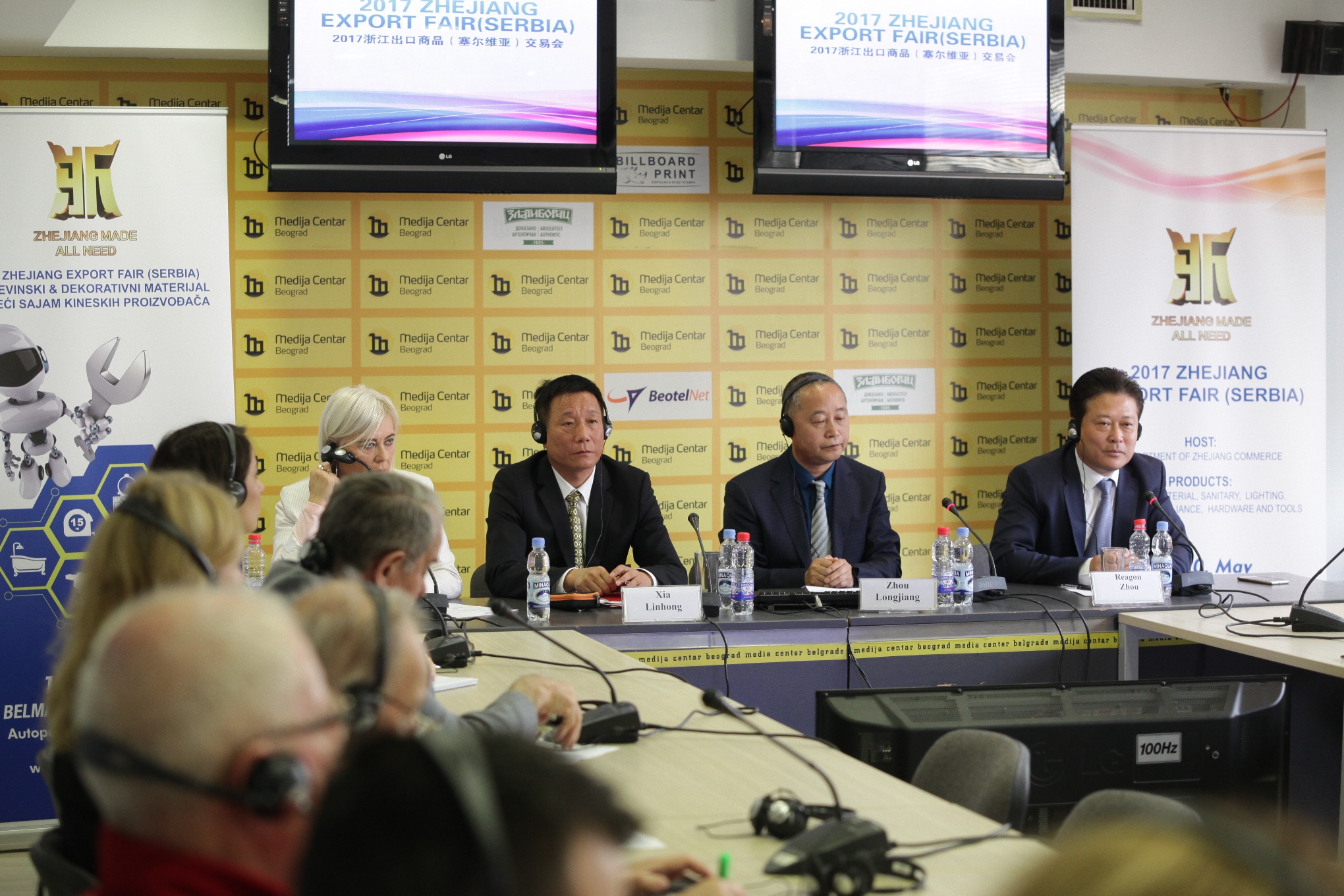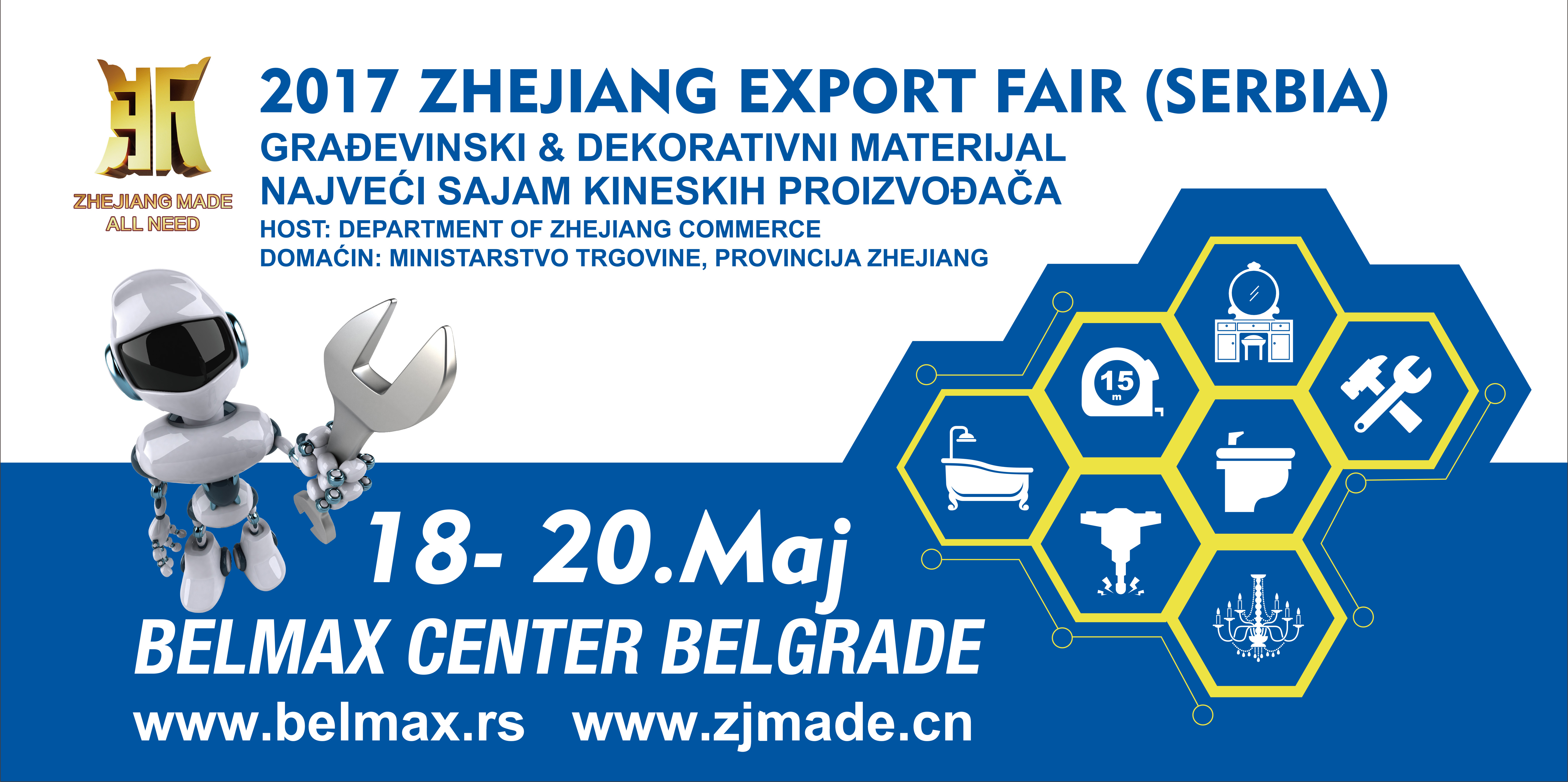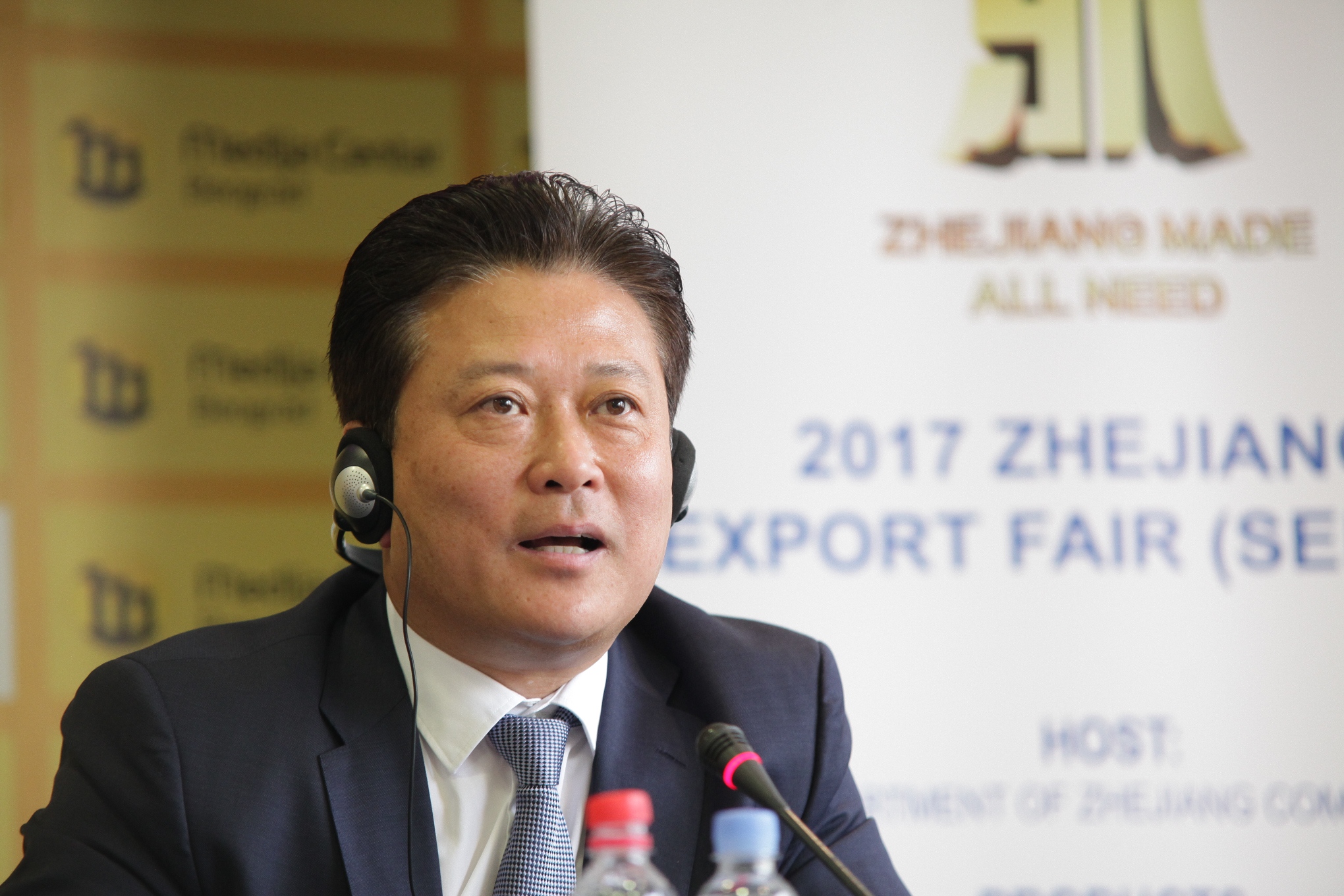 The largest fair of Chinese manufacturers that will be held on May 18th will be the first fair in Serbia organized by the Zhejiang Broad International Convention & Exhibition Co., Ltd. while the host of this event is the Department of Foreign Trade of Zhejiang Province and one of the sponsor companies is Belmax Center from Belgrade.Founded in 2001, Zhejiang Broad International Convention & Exhibition Co., Ltd (BCE) is a state-owned company that organizes the most eminent international conferences, exhibitions and fairs, with the ratification of Ministry of Foreign Trade and Economic Cooperation of the PRC. This first self-holding export fair in Serbia will be a significant opportunity for domestic companies to see and learn about  the latest trends in the field of construction and infrastructure materials, furniture, household appliances, decorations, lighting, machinery and equipment and contribute to developing our country's, Central and Eastern European companies, looking up to the fastest growing economy in China.
,, The objective of the international Zhejiang Export Fair is to gather in one place all the representative manufacturers and traders, who will attract large number of potential customers and partners with the quality of their products and services, and especially their affordable price. Companies from Serbia will get a unique opportunity to establish international cooperation with successful Chinese manufacturers and thus improve their business. " – said Reagon Zhou, Managing Director of Belmax Center.
This fair is supported by the Embassy of the People's Republic of China in Serbia, the Ministry of Trade, Tourism and Telecommunications of Serbia and the Serbian Chamber of Commerce.