256 Milica Jovanović gathered in the BIG Fashion shopping center in Belgrade and, following all the instructions received from the Guinness World Records company, they broke the existing record that was set last year in Japan and was held by 178 gathered people with the same first and last name Hirokazu Tanaka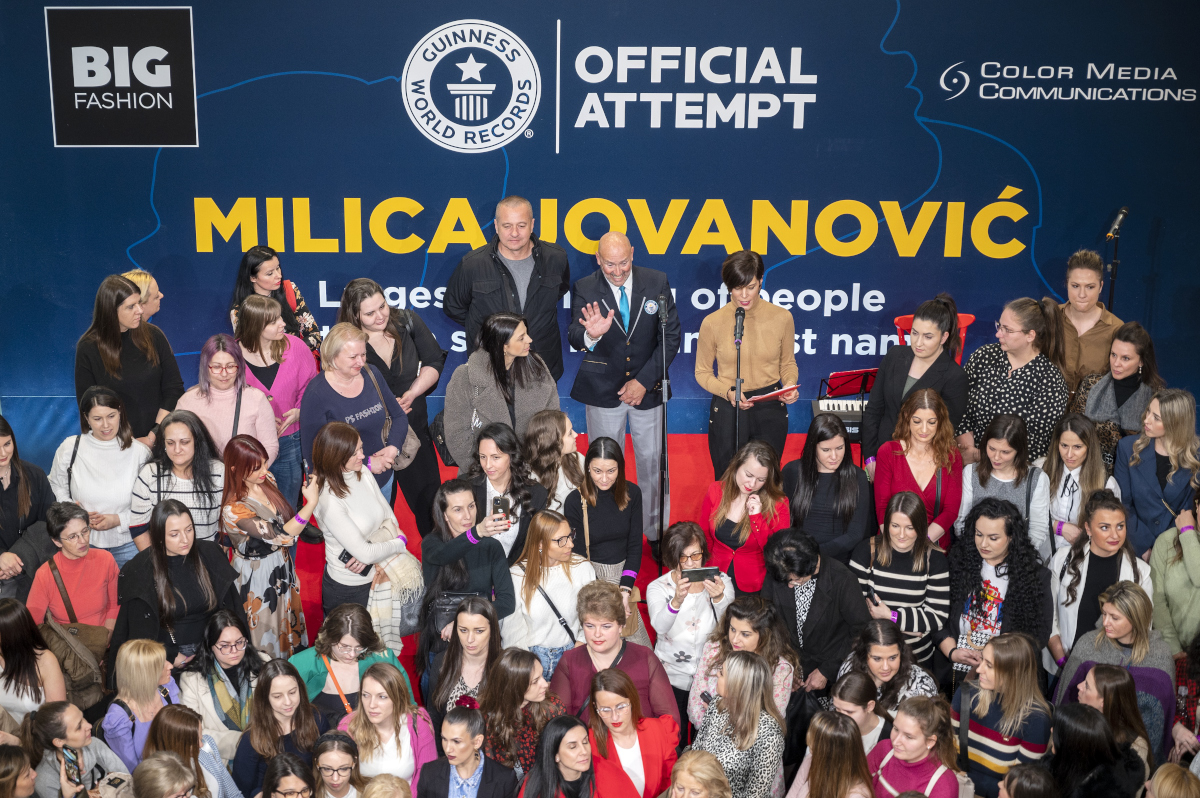 The world record for the "largest gathering of people with the same first and last name" was previously held by 164 Martha Stewarts gathered during a television show in New York in 2005.
Based on statistical data, the most common female name in our country is Milica, and the last name is Jovanović. Therefore, the company Color Media Communications decided to organize the breaking of the Guinness record in Serbia.
In order to confirm the legitimacy of the entire record-breaking attempt, an official judge and controller representing Guinness World Records, Mr. Glenn Pollard, was on site to monitor the process of gathering, registering, and counting the female candidates. In the central hall of the atrium, for all present Milica, guests, and media, a solemn announcement of the achievement of a new Guinness record was organized. On that occasion, Mr. Pollard presented the Guinness World Records certificate, confirming the achievement of the new record, to Robert Čoban, director of Color Media Communications and organizer of the event.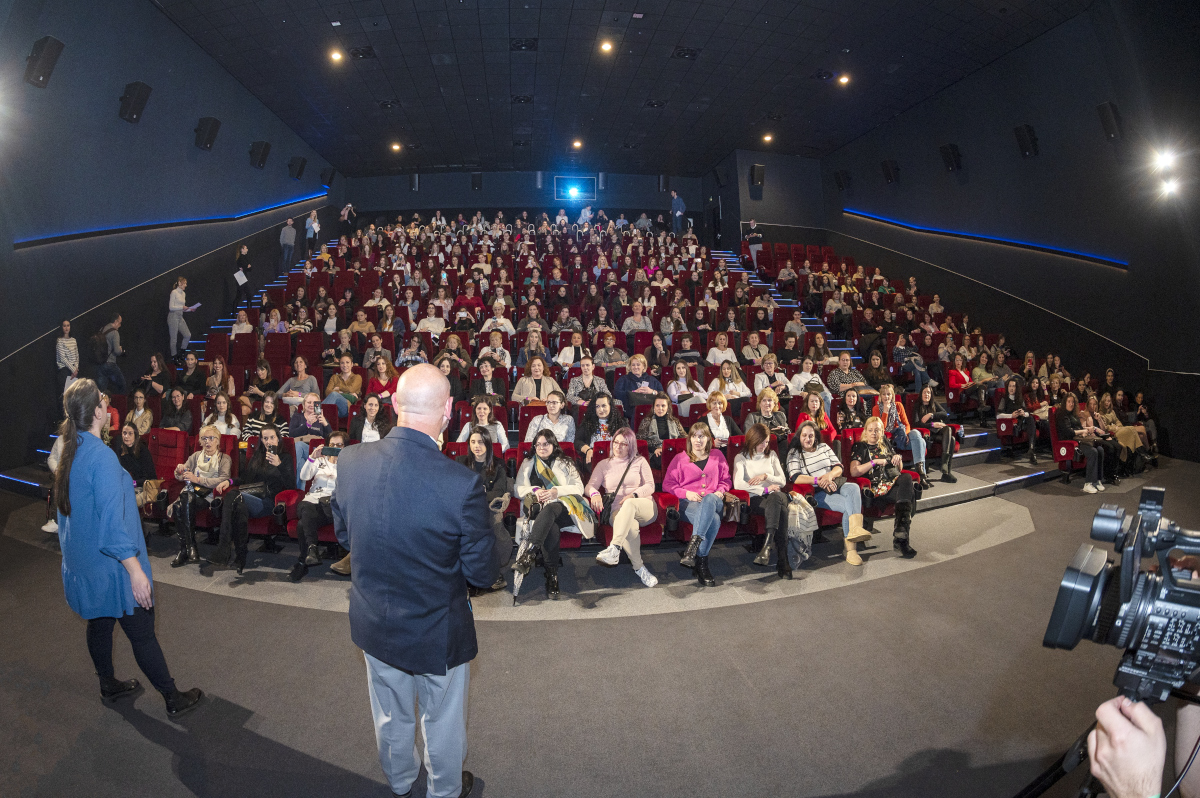 We can proudly announce that as of Saturday, February 4, Serbia and 256 Milica Jovanović are Guinness record holders for the largest number of people with the same first and last name, which is confirmed by the certificate presented to us by the GUINNESS WORLD RECORDS company.
The gathered Milica Jovanović witnessed the historic breaking of the Guinness record and shared a photo with the world. The ladies also received vouchers for lunch at the "McDonalds" restaurant, as well as vouchers for shopping at BIG Fashion Center stores. In addition, "Batiste" prepared gifts for them from its range of products. For participants living outside Belgrade, transportation was provided from four regional centers: Novi Sad, Niš, Kragujevac and Čačak.
In the musical part of the program, Milica Milisavljević Dugalić, a singer of traditional folk songs from Kosovo and Metohija, sang several compositions that mention one of the most beautiful Serbian names – Milica.