"The Elegy of Laurel", the debut feature film by the young director Dušan Kasalica, will have its world premiere this year at Sarajevo Film Festival, as part of the main competition programme
The protagonist Filip, portrayed by Frano Lasić, is an esteemed university professor going on a vacation with his wife, played by Savina Geršak. After a few days in a pleasant, albeit monotonous spa hotel, their seemingly perfect marriage ends. It seems that Filip's life is falling apart, and yet, armed with confidence, he tackles each new situation in life with unusual ease. Filip runs from his problems to a small mountain village and into a deep forest, where he meets his mother and falls in love with a girl who used to be a snake.
On the occasion of the premiere, we spoke with the film's leading actor, the legendary Croatian and Yugoslav actor Frano Lasić.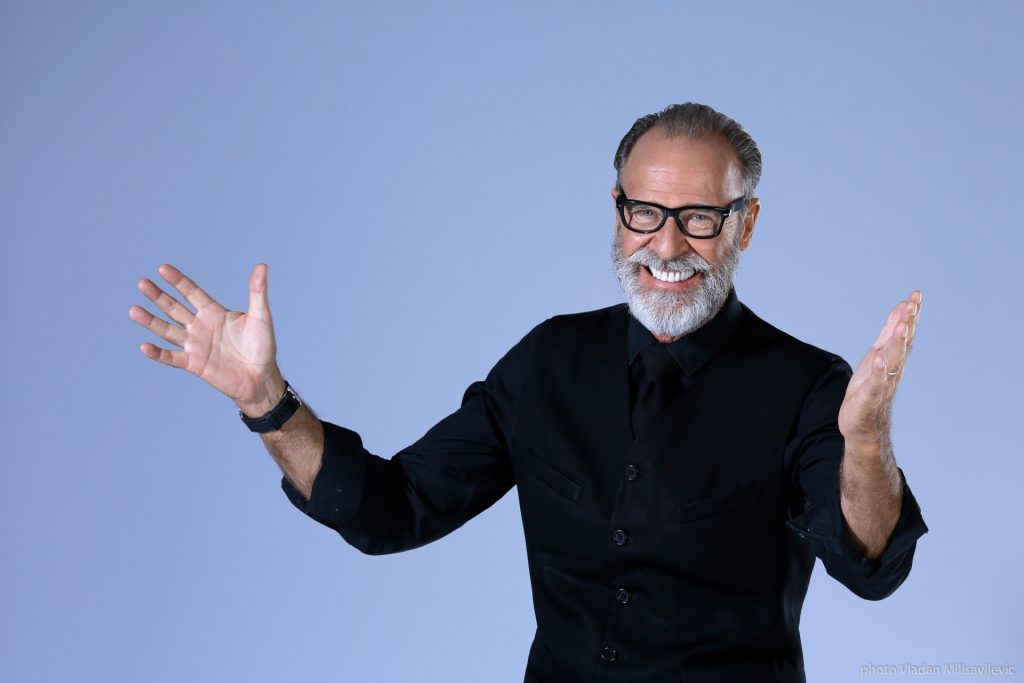 In the film "The Elegy of Laurel," you are playing what only appears to be a typical protagonist. What drew you to the script and how did Dušan Kasalica "persuade" you to be in the film?
In "The Elegy of Laurel" I play the main protagonist, a very interesting character. I have to admit that after I first read the script, I sat down and gave it a good amount of thought. "The Elegy of Laurel" is a psychological drama. The main protagonist goes through his inner dramas and dilemmas, in a way that is a bit selfish and that is sometimes very typical of men. And that's why a script of this kind was appealing for creating the main protagonist. Dušan didn't need to talk me into it at all. After reading the script and after talking with him, the author and the director, in great detail about his vision of the script and about bringing this psychological, but also relatable story to the big screen, I had no doubts about wanting to be a part of this interesting cinematic piece, and, naturally, I agreed to do it.
How did you prepare for the role? How much did you add to it, and to what extent did you rely on Kasalica's ideas?
Like for every character I get to play, I studied this one to great detail. It was particularly alluring to play the type of character that I do in this film. I thought about him a lot, I put myself in his position, entered his head, thinking like this man who is fighting his inner demons. I believe that it's a great challenge for every actor to play a man who is lost, scared of life, of his age, projecting his fears in a very specific way.
---

"The Elegy of Laurel" is a psychological drama and I had no doubts about wanting to be a part of this interesting cinematic piece"

---
A way that harms his spouse. Dušan was directing and explaining his characters to us in a very professional, skilled way. He watched each take in the silence and, whenever needed, made suggestions based on his vision, like a painter that applies color on a clean white canvas according to his inner image of the painting that he wants to create and, more importantly, that he does create in the end, giving all art lovers something to enjoy and ponder. The director is the most important link in a project as he is the one who holds the baton, and Dušan had a crystal clear vision of how this film should look.
What sort of relationship did you develop with Savina Geršak on set? Did you perhaps already know each other, since you were both extremely popular throughout Yugoslavia?
Savina plays my wife in the film, a wife who suffered, waited and observed my behavior, and finally decided to leave, a move that proved to be inevitable. We had a great collaboration on set. In addition to being a real, serious professional on set, I was blown away when I saw that no matter how hard the previous filming day was, she would go on a 10km run every single morning. I have known Savina since she acted in the Živko Nikolić film.
You have been working on a lot of television shows recently. Is there a difference in your approach to television and to the film, and which of the two do you enjoy more?
Like Balašević says, "the principle is the same, the rest is just details." When you do soap operas with a tremendous number of episodes, you logically work much faster and it often happens that you miss certain things, since you're literally on the set for months, day after day, from dawn to dusk, something that I call  "working in a mine," especially if 90% of the filming takes place in a studio. Of course, work is work, but I do enjoy working on films much more, because with films you have more time to prepare the character, the scenes are filmed gradually, more thoroughly, and the same goes for editing and post-production.
---

"I believe that it's a great challenge for every actor to play a man who is lost, scared of life, of his age, projecting his fears in a very specific way"

---
Also, here you can see the difference between different productions – domestic, foreign, European, Asian or American…so to speak. European film is the closest to me and my mentality. When done well, these films leave the viewer thinking about them for a while, inspiring discussions among friends after watching…Because what is the purpose of a film if you forget all about it after five minutes, except of course for superficial entertainment and a way to kill time.
You have already worked in Montenegro before. What professional experiences and personal feelings do you have about this country?
I am a man who has worked everywhere. I have worked in the entire region, and also in English, German, Italian, American productions. During my long career, I have to admit I did not have any bad experiences. I honestly feel great no matter where I'm filming. I always try to visit beautiful and important places in my free time in every country I work in, and that's what I did in Montenegro too. This isn't my first role in Montenegro, so everything was familiar, but since the filming was long I had even more time to spend there, and my hometown was also near, so on my days off, I would go to Dubrovnik. Each frame of this film features the beauty of nature, that's something that should be mentioned. Part of it was shot in Durmitor and Žabljak, where I used to go often as a child, and I remember the gorgeous lakes of Durmitor where I would run after frogs that were jumping out of the water, but also the stunning forests and grassy hills.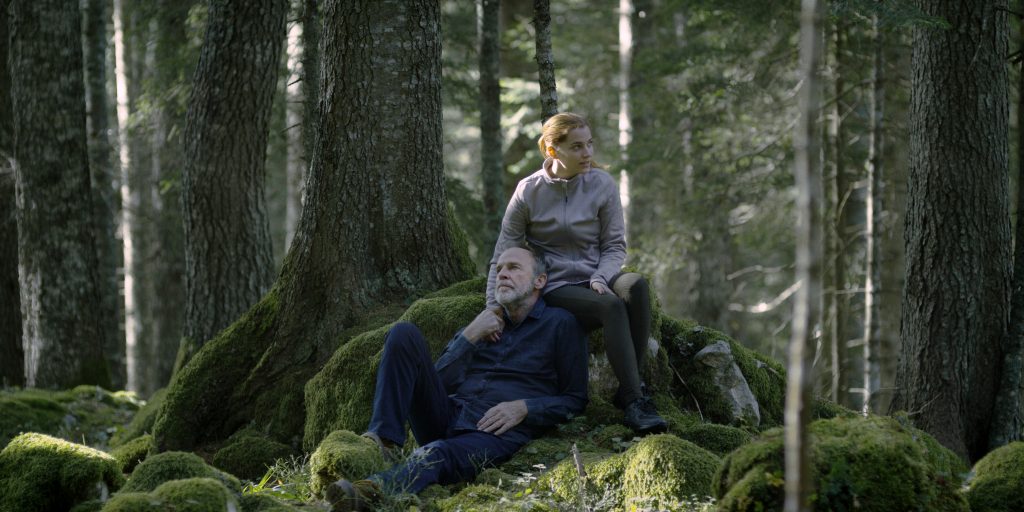 Middle class transition
What is your opinion on the subject of the middle class transition in post-Yugoslav territories that the director addressed in "The Elegy of Laurel"?
At that time, the middle class had started to erode and crises started to emerge in individual families, as well as on the global plane. Capitalism and the material world to center stage, leading to a complete change in consciousness, a shift in moral values, to frustrations, a desire to be forever successful, good looking, young… The film deals with these topics in a subtle and artistic way, without judgement and without criticizing, and yet delivers a very clear message.