In the Palace of Serbia, a conference on Finnish education "Drivers of change – new roles in education" was held, jointly organized by the Ministry of Education of the Republic of Serbia, the Embassy of Finland in Belgrade, the Nordic Business Alliance, the Foundation "Education for Serbia" and UniCredit Bank. Experts from Serbia had the opportunity to become better acquainted with the Finnish educational system and pedagogical model, which are among the most successful in the world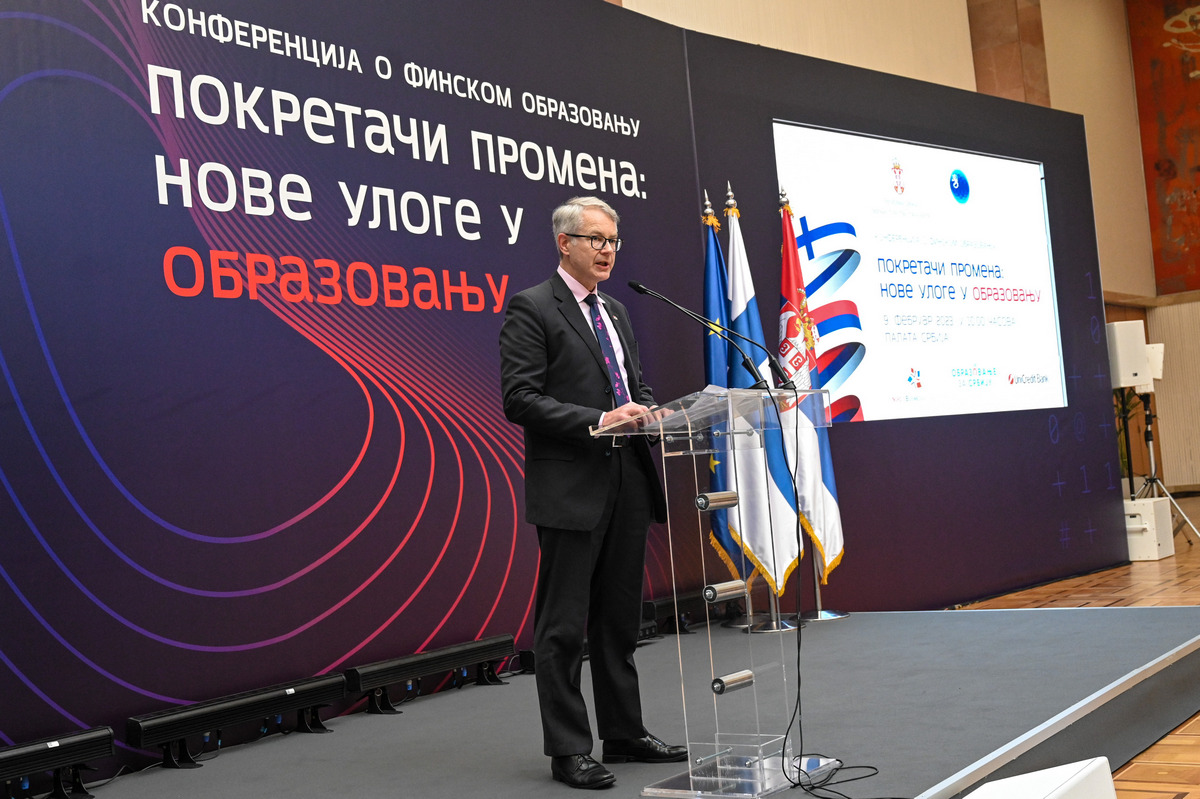 The conference was opened by H.E. Kimo Lahdevirta, the Finnish ambassador to Serbia, who pointed out that the Finns have confidence in the education system, which is built on the belief that the nation can use its full human and economic potential only if every citizen has the opportunity to realize their personal potential.
"The results of the Finnish education system did not come overnight. It took decades and numerous reforms to develop the Finnish education system to its current level. Finland approaches education in a systematic way and in broad cooperation with all interested parties. We are ready to share the ideas and knowledge we have acquired during the process, with a note that reforms cannot be successful if only one system is copied, but they must be adapted to the context in which they are implemented" – said the ambassador of Finland.