This is what you should do
Bel Medic has launched an early cancer detection program associated with improved outcomes and increased survival chances. A state-of-the-art scanning machine takes scans with 80% lower dose of radiation, without contrast dye. During the promotional period, a CT scan costs 8,000 dinars.
Lung cancer is the most common cancer in men in Serbia, and the second most common cancer among women, right after breast cancer. In 2020 more than 8,000 people developed lung cancer in Serbia. For more than 7,000 people it was lethal. In 90% of lung cancer cases, the patients are smokers. However, people who suffer from chronic obstructive disease and chronic bronchitis have a higher risk of developing lung cancer as well. The objective of this screening program for lung cancer, launched by Bel Medic, is to detect cancer in an early stage when patients have no symptoms and hope for a favorable treatment outcome.
"Owing to a low-dose CT chest scan, the disease can be detected in an early stage. As a result, the long-term survival rate is between 80% and 100%," says for Diplomacy&Commerce magazine, Dr Siniša Rusović, a radiologist and the Head of Pulmonary and Cardiovascular Diseases Screening Program at Bel Medic General Hospital.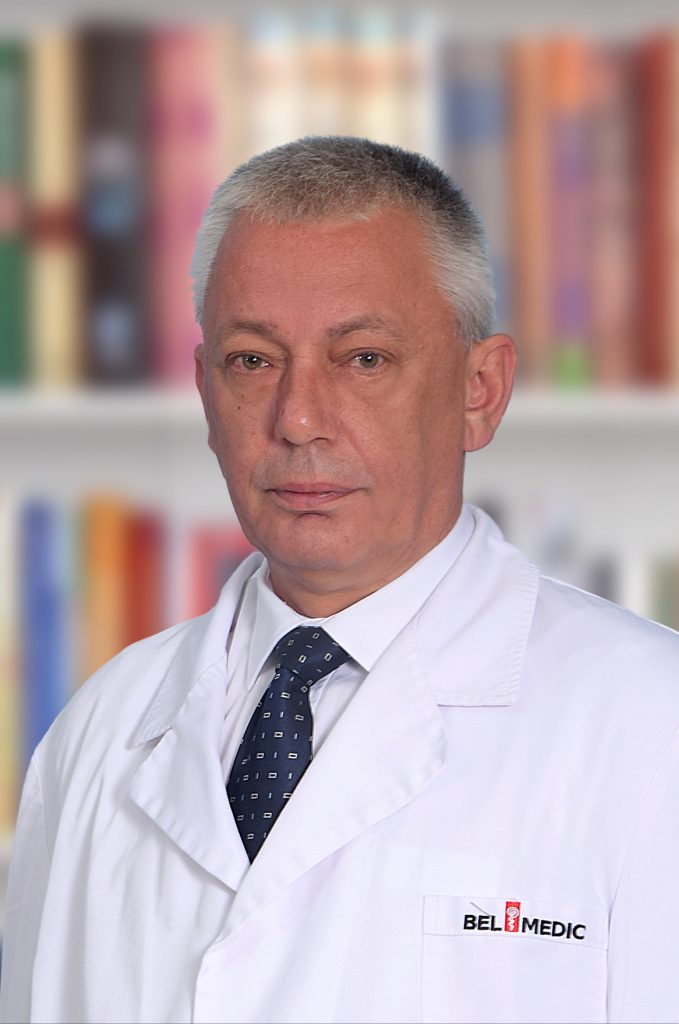 Who requires this kind of CT scan as mandatory?
Our program is designed according to international recommendations and European guidelines. It is primarily intended for people over the age of 50 who have been smoking 20 cigarettes per day for 20 years or longer, for those who stopped smoking less than 15 years ago, and for all those who have a close family member who has suffered from lung cancer.
Considering the fact that Serbia has the second-highest rate of incidence of lung cancer in Europe, it is my opinion that the age limit should be lowered to 40 years of age, despite the international cancer screening recommendations.
What arguments support your point of view?
Over 20% of lung cancer cases in advanced stages are detected among patients in 40-50 age group. These statistics are not official. Recommendations for conducting screening from the age of 40 haven't been published yet. Nevertheless, our work experience points towards that.
Which diseases can a CT scan of the chest detect?
The objective of Bel Medic's screening program by the use of chest CT scan is primarily lung cancer early detection (in asymptomatic phase), followed by identifying advanced chronic obstructive pulmonary disease (COPD) and emphysema, as well as follow up of the patients who had pneumonia during COVID 19 infection. In addition, a low-dose scanner can also detect coronary artery calcifications, which are associated with the risk of coronary artery occlusion.
Why is this program important? What are the actual benefits for patients of having a yearly CT scan, even if they have no symptoms?
Let me repeat for the third time: It is important to detect lung cancer while it is asymptomatic, as early as possible. In that phase, surgery, combined with modern oncological non-surgical treatments, is most likely to be successful. If cancer is detected in the phase with symptoms, the battle is usually already lost. Early detection promises the best possible odds of full recovery.
As for chronic obstructive pulmonary disease, early detection and treatment in the early phase could stop the advancement of the disease, reduce permanent disability and prevent premature death.
---

"Bel Medic has a low-dose scanner, which means that radiation dose is by 80% lower than with other scanners"

---
Detection of cardiovascular diseases in asymptomatic patients allows further cardiology follow up and investigation, which could prevent heart attack and other coronary diseases associated with coronary circulation. This is extremely important due to the fact that approximately 20,000 people in Serbia develop a type of heart disease every year.
After reading this, having become aware of possible diagnoses, some people might get scared to come and take this screening test.
Screening is primarily done to confirm that you are healthy, rather than ill. CT chest scan findings could show no pathological findings in lung tissue, which is what we all hope for. However, it is of utmost importance that we are able to detect lesions in the phase when they can be treated and cured. Our scanner can detect nodules, 2-18 mm in diameter, which require to follow up and a new chest scan within 3-6 months. In addition, we can detect lesions of 10 mm in diameter or more, which require additional diagnostic procedures, such as bronchoscopy and biopsy. I would like to point out that Bel Medic has a low-dose scanner, which means that the radiation dose is 80% lower than with other scanners. Occasionally, we detect lesions, either highly suspected of malignancy or definitely malignant, which require bronchoscopy, biopsy and minimally invasive surgical treatments – VATS resections, with maximal lung and normal tissue sparing. It takes only three days for Bel Medic's team composed of radiologists, pulmonologists, thoracic surgeons and oncologists to make a diagnosis and start adequate treatment. This interdisciplinary approach directly decreases the death rate from lung cancer and patients' disability, while improving quality of life.
You are saying that the scanner you have at Bel Medic emits radiation doses that are up to 80% lower. Nevertheless, how safe is it to do a CT scan follow up at three to six months, when necessary?
Whenever ionizing radiation is used in diagnostic radiology, the damage/benefit ratio is always calculated. There are scanners of different characteristics, ages and purposes. For this reason, it is essential that the radiation dose is as low as possible. As for the scanner, it should have such technical characteristics that provide abundant amount of information for the doctor. The new scanner at Bel Medic has such technical characteristics that it can provide reliable scans with low doses of radiation. They are up to 10 times lower than with other scanners. Only if these conditions are met, screening program can fully achieve its goal, which is to enable early detection with almost no damaging effects of radiation and regular follow up with direct impact on years of survival and quality of life. In other words, every cancer is curable if it is diagnosed early enough.
How long does the test take and what are its benefits?
Taking the Ct scan alone takes less than one minute.
How much does it cost?
Currently, during the promotional period for a CT chest scan, the price is 8,000 dinars, while the regular price is 12,000 dinars. Our aim is to encourage our citizens to take the screening test for timely diagnosis. This is why we have decided to reduce the price and make this important exam widely affordable.
Where can patients take this screening chest CT scan test?
Chest Ct scan screening test can be taken at Bel Medic near Slavija Square, Kneginje Zorke Street, No. 7. You can either call 065 309 1000 to schedule an appointment or do it via social media, such as Facebook  https://www.facebook.com/belmedic