A delegation of the British-Serbian Chamber of Commerce, within the Serbian Trade Mission (May 23 to 27), led by President Dr. David Landsman, visited the British American Tobacco factory in Vranje.
A visit to BAT, the largest British investor in Serbia, started a tour around the country, which was designed to emphasize the development of various sectors of the economy and society in Serbia, with the aim of strengthening ties and cooperation between Great Britain and Serbia.
During the visit, the delegation had the opportunity to make sure that BAT, in addition to significant investments in the modernization of the Vranje factory, managed to save every job during the crisis period and continued to contribute to the Serbian economy despite the global crisis. In addition, members of the Chamber were able to witness the company's outstanding results in the field of sustainability by reducing waste disposal at the landfill by 35 percent, reducing carbon dioxide emissions by 56 percent and recycling waste of as much as 95 percent. Members of the Chamber's delegation also had the opportunity to determine that the factory uses 100 percent of electricity from renewable sources, as well as that a gradual transition to the use of natural gas instead of fuel oil is underway, with a significant reduction in emissions.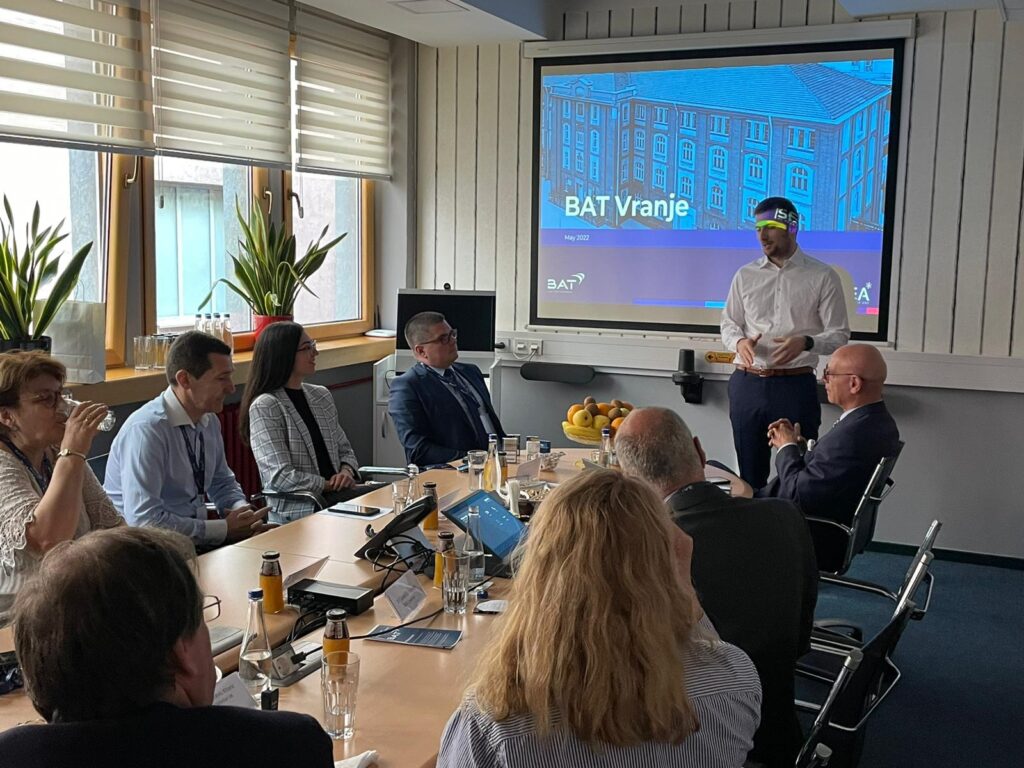 The delegation, which visited the BAT factory in Vranje, concluded that the Company, with its achievements in the field of sustainability, became one of the regional leaders in the race for carbon neutrality, and the factory confirmed that the goal would be achieved by 2023.