Air Serbia, the national airline of Serbia, has announced this week's Super Saturday walk-in fares for guests who visit airline's office in Belgrade and Niš.
This Saturday, 28 January 2017, all guests who visit participating Air Serbia retail stores in Belgrade and Niš will be able to purchase the following promotional fares for return flights between Belgrade and these popular destinations:
Brussels starting from 149 EUR*
Zagreb starting from 109 EUR*
Under the promotion, tickets are valid for travel between 30 January 2017 and 15 June 2017, except between 10 April and 7 May 2017.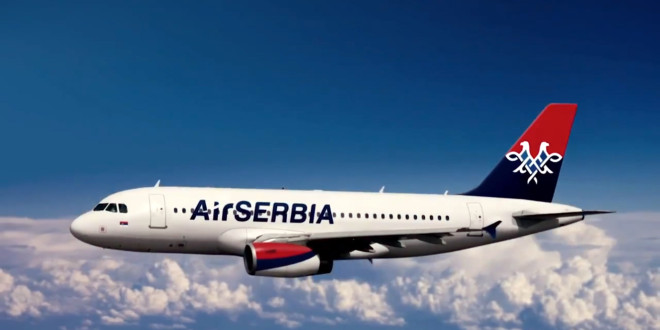 Air Serbia offices are located at following addresses:
Belgrade – Bulevar Kralja Aleksandra 17; open on Saturdays from 9 a.m. to 5 p.m.,
Niš – Ulica Vožda Karađorđa 19; open on Saturdays from 9 a.m. to 2 p.m.
*Fares are inclusive of all taxes except ticketing service charges. Travel on weekends is subject to a surcharge of 10 EUR per direction. Children discount will not apply. For infants, 10 per cent of adult fare is paid, taxes not included. Promotional offer is valid only if staying over a Saturday night or if staying minimum three days.