Serbian national airline holds first place in terms of the number of flights in the region
During August, Air Serbia carried more than 400 thousand passengers through its hub in Belgrade and the airports in Niš and Kraljevo. This is the highest number of passengers in August since 2013 when the company began operating under its current name.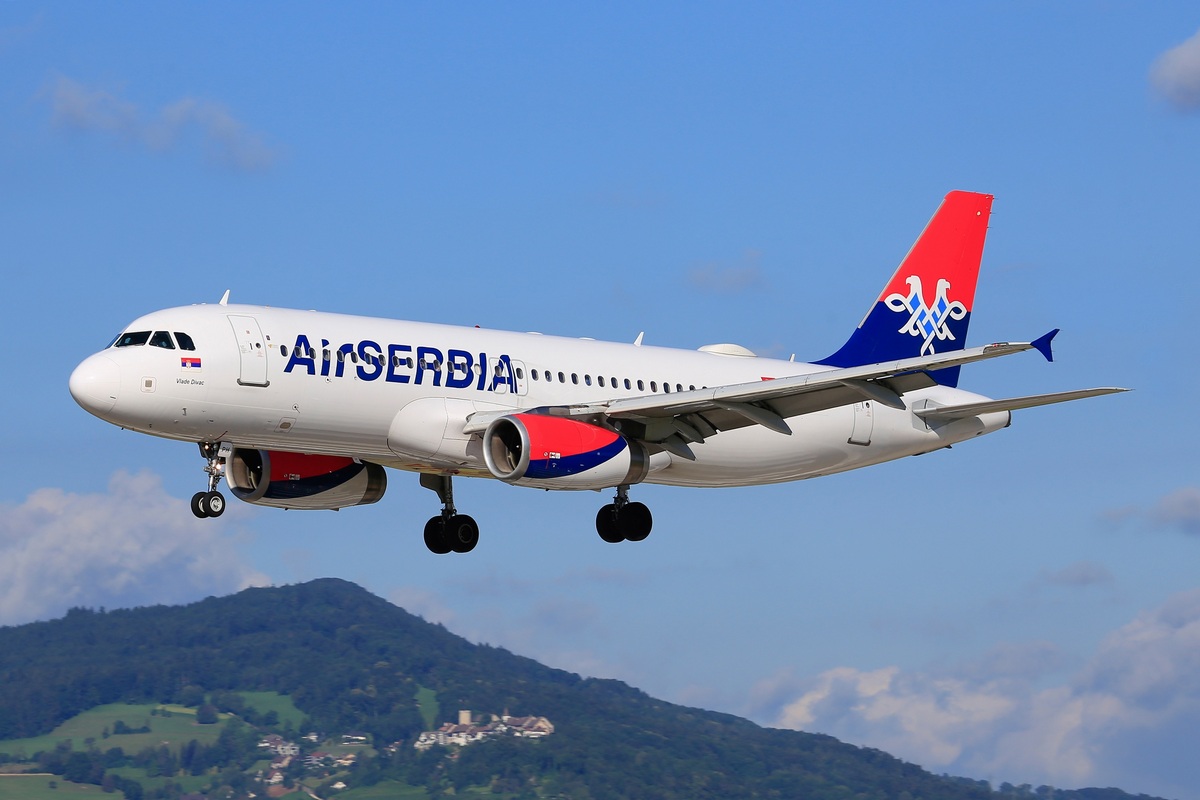 The number of passengers increased by 38 per cent compared to the same month in 2021, or by 2 per cent, compared to the record-setting pre-pandemic August 2019. Charter flights had good results, with almost 90 thousand passengers carried. In addition to charters, in August, there was also a major movement of diaspora from Serbia and the region, resulting increase in the total number of passengers carried on routes to West Europe. The highest growth of 290% was recorded in Rome, followed by Milan with 224%, Stuttgart with 208%, Dusseldorf with 140%, and London with 129%.
The Serbian national airline estimates that the number of its passengers in August, similar to July, will make up over 55 per cent of the total number of passengers who travelled through Belgrade Nikola Tesla Airport.
"Last month we achieved first place in the Balkan region in terms of flights operated on a weekly level. Passengers recognize the benefits offered by our network of destinations and high flight frequency during the summer season and continue to grant us their trust, and we are immensely grateful. We are convinced that the trend of growth of passenger numbers on flights of our company will continue in the coming period as well. All of that motivates us to continue improving our offer by expanding it with new, attractive destinations," stated Maša Vasović, Head of Revenue Management, Air Serbia.
This summer, the national airline operates flights from 15 airports in countries of former Yugoslavia, which was previously only the case with its predecessor, JAT. The greatest frequency of flights in the region was to Tivat and Podgorica, followed by Ljubljana and Skopje, while fewer flights were operated to Croatia and Bosnia and Herzegovina. Compared to the same month of last year, passenger traffic growth was also observed on flights to Sofia (172%) and Bucharest (80%).
The Balkans region, as well as connecting Balkan countries and mobility of their citizens, are of exceptional importance to Air Serbia. In line with that, the national airline actively participated in the recent event in Belgrade organized as a part of the "Open Balkan" initiative.