Air Serbia, the national airline of the Republic of Serbia, has been named 2017 Airline Market Leader by Air Transport World, the leading media brand serving the information needs of the global airline and commercial air transport communities.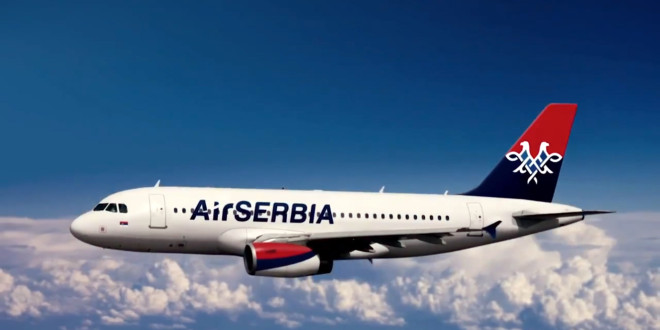 ATW's airline awards were established in 1974 to recognize excellence in the air transport industry and are well-respected across the sector for their integrity and independence, attracting hundreds of airline nominations every year.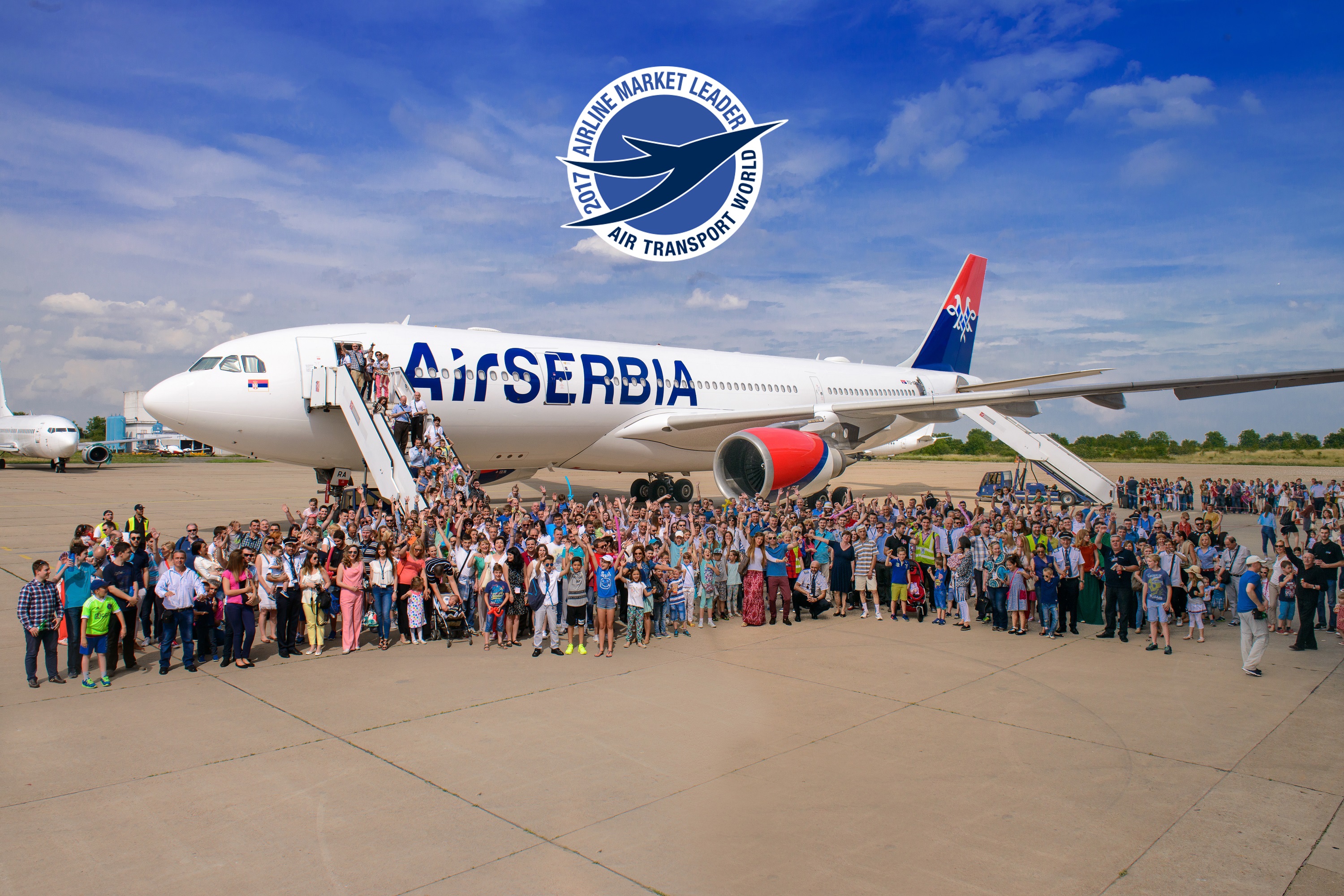 The Belgrade-based airline was chosen by ATW's editorial team for its phenomenal progress during the last three years, which culminated in the June 2016 launch of non-stop flights to New York, making Air Serbia the only carrier from Southeast Europe to offer transatlantic flights to the United States.
Air Serbia was recognized for its innovative products and services and sound business strategies which have differentiated it from competitors in Southeast Europe, while at the same time growing its network, revenue, customer base and brand recognition. It is also the first airline from the region to receive such an honour on a global stage, reflecting Serbian know-how and ability to build a world-class business.
Karen Walker, Air Transport World Editor-in-Chief, said: "The Air Serbia story is remarkable, most especially its launch last year of direct flights to New York – resurrecting an air link and reinvigorating a market that had been lost for more than two decades. I congratulate the Air Serbia team on its achievement."
Siniša Mali, Chairman of the Air Serbia Supervisory Board and Mayor of Belgrade, said: "Winning this award shows Air Serbia is delivering on its objectives to become a leading airline in the region, but more than that, it puts the airline on the map on a more global scale.
"The last three years have been an incredible journey for Air Serbia and its employees, and we are proud to see our progress recognised at this level."
Dane Kondić, Chief Executive Officer of Air Serbia, said: "Flying to the US has been one of our major aspirations from day one, and this award is a tribute to the commitment and dedication of our people at Air Serbia who made it happen.
"Launching long-haul flights is a complex feat for any airline, especially one the size and young age of Air Serbia, but with our drive, ambition and talented work force, we made it possible.
"The vision of our shareholders was to establish an airline that embodied the modern spirit of Serbia and offered a guest experience second-to-none. We have excelled on both fronts and, by doing so, redefined the aviation landscape of Southeast Europe."
Air Serbia has marked many service milestones since 2013, including the launch of "Wi-Fly" internet, the "Elevate Play" wireless entertainment service and the "Sky Au Pairs" childcare assistance service on flights to New York, where Air Serbia currently flies three times a week.
The long-haul service has reconnected Serbia and the US with the first non-stop, Serbian-operated air link since 1992 and, as the only year-round air connection between the US and Southeast Europe, simplified transatlantic travel for 200,000-plus people of Serbian descent living in the US, as well as other sizeable diasporas from the Balkans.
A fundamental moment in the run-up to the launch was the expansion of the Air Serbia fleet with a wide-body aircraft, an Airbus A330-200.
Its entry into service marked the latest milestone in a fleet development programme that has seen the airline bring in ten Airbus A319 and A320 aircraft, reducing the average age of its jet aircraft from 25 to 10 years, and more than doubling its aircraft utilization from five to 13 hours.
In the same week as launching services to the US, Air Serbia also inaugurated flights to four new destinations in Europe, expanding its network to 44 cities.
The expansion was complemented by Air Serbia's impressive financial and operational performance, which saw the carrier post a net profit of €3.9 million for 2015, its second year of net profitability, during which it carried 2.55 million people.
The Airline Market Leader award will be presented to Air Serbia at the ATW's 43rd Annual Airline Industry Achievement Awards gala night, set to take place in New York on 28 March.