Delta Inženjering has successfully completed numerous projects in the last three decades, while successfully maintaining its market position among the very stiff competition in the segments like engineering, design, construction and other activities
For over three decades now, Delta Inženjering has been known for its business successes.
We have fought hard and continuously for the leading position in the segment of industrial engineering, so today, we are leaders in the segments of design, engineering and consulting.
Areas in which we operate include energy, ecology, mining, metallurgy and health care.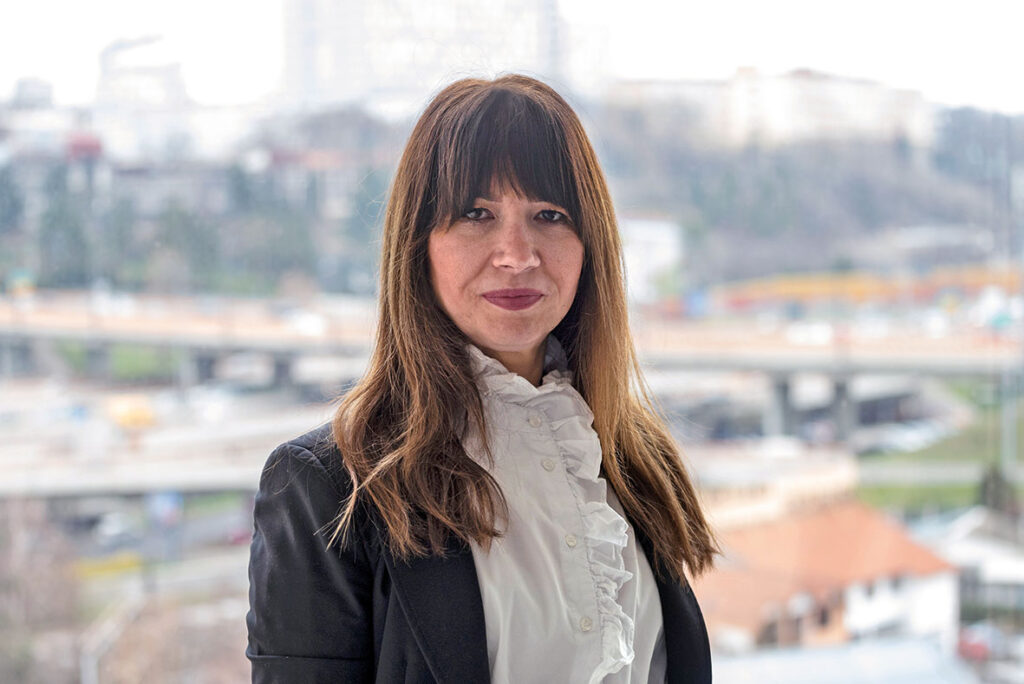 My father and the company's founder, Vojislav Todorović, has been in this business since 1973. Today, thanks to his knowledge and wisdom, we are at the very top, continuing to go forward.
In the last 32 years, we have also had bad moments but they haven't held us back.
Wars started, there were no investments and plenty of uncertainty. The metal processing sector stopped altogether, nothing was invested in the energy sector, a period of very high inflation and shortages followed, as well as problems with procurement and payment. We did everything we could in the given situation but did not give up and progress soon became evident year on year.
The first step was a challenge while the other steps were made thanks to the enthusiasm and creative energy of our professional team.
---

"Wars started, there were no investments and plenty of uncertainty. The metal processing sector stopped altogether and nothing was invested in the energy sector"

---
Seven years after Delta Inženjering's inception, we started to take engineering even more seriously. Until then, most of our work was design-related. The construction of an ice cream factory for a Greek investor was a turning point for us. This was a significant step for us, then relatively small, which brought us expansion and the shaping of the company profile.
Today, we can be proud of our Delta Inženjering Group, which consists of the following companies:
– ENIKON produces steel structures and equipment
– DELTA PREVING provides consulting and engineering services related to fire protection
– DELTA CLEANROOM specializes in the production and installation of cleanrooms for laboratories, health care facilities and pharmacies
– DELTA TANG is a company we founded two years ago with our friends from Tangshan, a Chinese design and engineering company, with which we are going to expand in the field of metal processing
– NDC is the newest member of Delta Inženjering Group, which has, by far, the best team of electrical engineers on the market.
An honest and responsible approach to work is our imperative and we are confident that that is the reason why we have lasted for so long. We are known for our determination to complete every job correctly and honestly within the set deadlines and to monitor the dynamics and interests of developers, both in terms of quality and dynamics of construction. We believe that developers have recognized that.
In the last 32 years, we have managed to keep our clients, which is a great success for any business.
From the aforementioned factory, we have continued to develop the company in a way that it can provide a complete service to developers. This means, first of all, that we determined to show our responsibility towards the developer throughout the project – from the preparation of project documentation and obtaining permits to construction and commissioning.
If we lack certain technological knowledge, it is important to know who has it and use this knowledge for the benefit of the developer.
The Electric Power Industry of Serbia (EPS) is our biggest client and our designers, consultants and supervisors have an excellent reputation with EPS.
We are also cooperating with Srbijagas on designing main gas pipelines.
Thanks to the enormous effort that EPS has invested in environmental projects, we are currently working on projects worth over a billion euros.
These are projects of desulphurization, wastewater treatment, reduction of nitrogen oxides and providing heating for Belgrade and Obrenovac from the thermal power plant in Obrenovac.
We are very happy to be in a situation where we can contribute to our country in every segment and it gives us great personal satisfaction to call ourselves a socially responsible company.
All these years we have been providing assistance and support to the cultural and educational programmes, helping health care institutions, providing help and support to sports clubs and humanitarian aid to children and young people with special needs.
We like the fact that everybody wants to work with us, that our good reputation has spread outside of Serbia, that we are considered a desirable partner and that they call us for advice and opinion.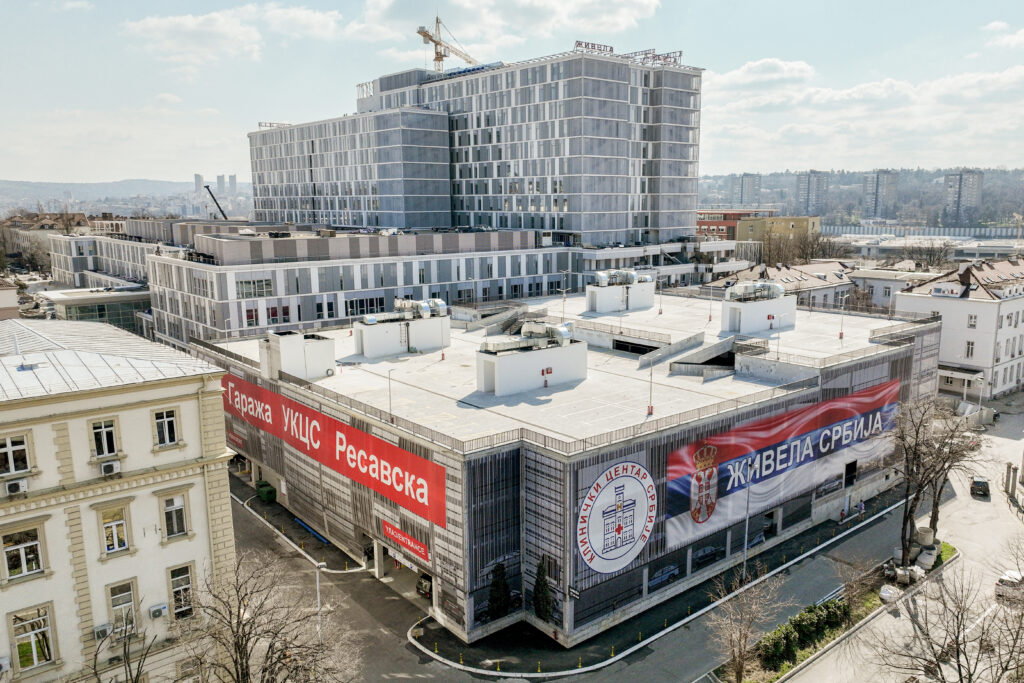 Construction of the Clinical Center of Serbia
We are very proud of being involved in the construction of the Clinical Centre of Serbia, which was a big step forward for Delta Inženjering.
This was a huge challenge and also a responsibility. It was very demanding to build a 130,000-metre-facility, and at the same time, to redesign it and respect the deadlines.
Everything had to be harmonized with the new regulations, laws and seismological conditions. The technology in healthcare is changing so fast that we had to redesign a lot of things in the process.
Thanks to the experience, knowledge and dedication of an excellent engineering team, Serbia now has a state-of-the-art healthcare facility in the region.
---

"We are very proud of being involved in the construction of the Clinical Centre of Serbia, which was a big step forward for Delta Inženjering"

---
I have matured and "grown" in this business because I had the privilege and honour to learn from the best "teacher" – my father – on the one hand, and the other, from my closest associates and excellent colleagues at Delta Inženjering.
But Delta can do so much more.
We are entering this business year with contracted jobs worth 40 million, which allows us to work in peace, plan and think about innovations.
My main motto is "only in a good atmosphere can a job be done well".