AmCham Serbia and the U.S. Embassy will continue working together to support a stronger U.S.-Serbia economic and commercial relationship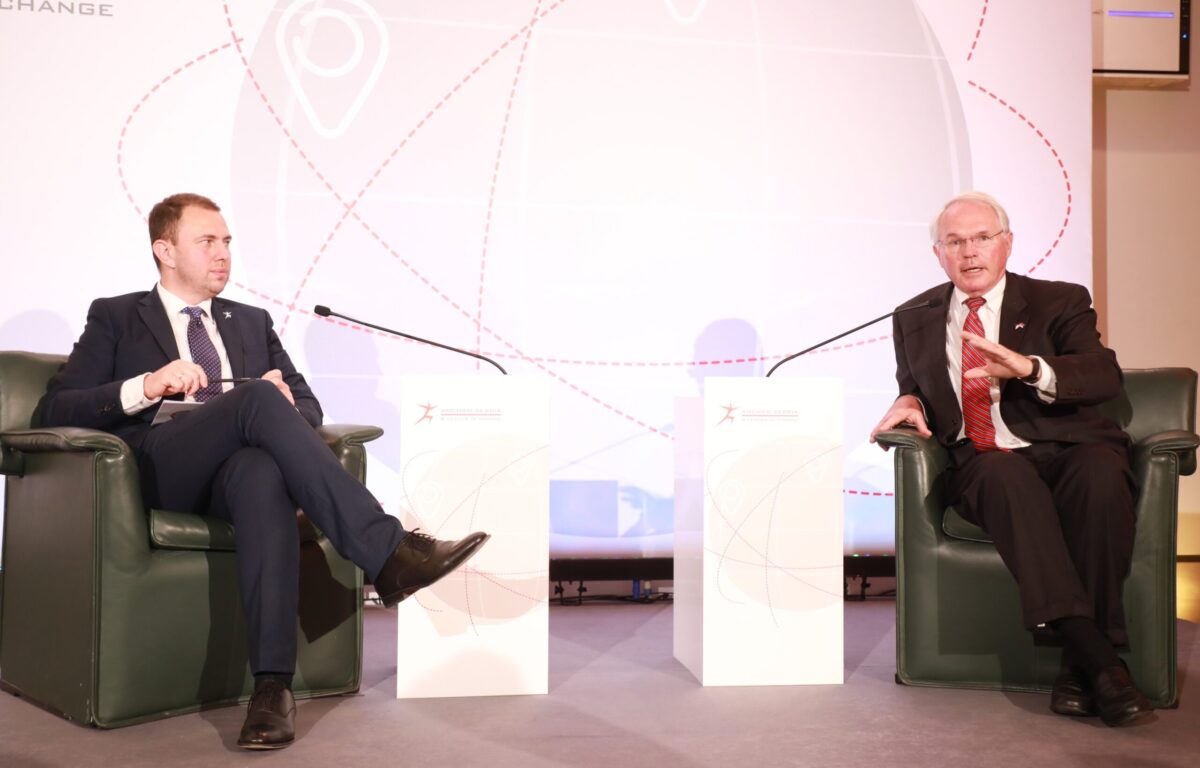 American Chamber of Commerce in Serbia hosted a business talk with new U.S. Ambassador to Serbia Christopher R. Hill. In their remarks to AmCham members, the AmCham's president, Stefan Lazarevic, and Ambassador Hill emphasized the importance of Serbia's continued progress toward joining the European Union, and that AmCham and the United States will continue supporting the Serbian Government in all major reform processes to help further improve the business environment.
"Serbia has become a key investment destination in Europe. American businesses have invested more than $4 billion in Serbia and employ more than 20,000 people. There is great potential for even more expansion," Ambassador Hill said, adding that he is a strong believer in AmCham's efforts to uphold American values, including working to create a level playing field for all businesses, as well as improved transparency, rule of law, digitalization, energy diversification, and environmental protection. "These are principles that will not just help to draw more business to Serbia but will help Serbia join the largest trading bloc in the world: the EU," Hill said.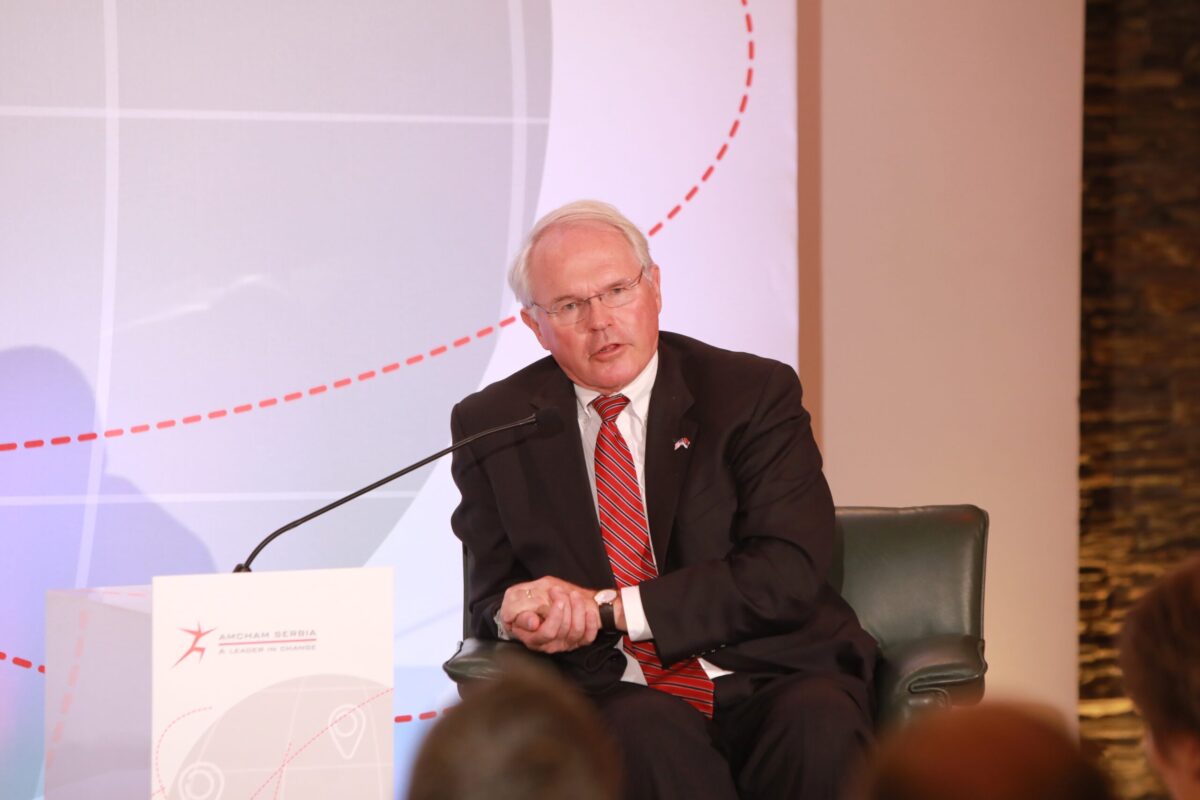 Lazarević and Ambassador Hill offered their full support to regional economic cooperation through initiatives such as Open Balkans, which aims to reduce trade and travel barriers between countries of the region. Open Balkans has the potential to unleash the region's full economic potential and attract even more international investment, Hill said.
"AmCham Serbia is actively involved in boosting regional initiatives, such as the Open Balkans initiative. This initiative is inevitably a big step towards support of EU membership, and we will make sure to be a constructive partner in removing all obstacles that will help this initiative unleash its full potential and encourage others to join" stated Stefan Lazarević, AmCham President.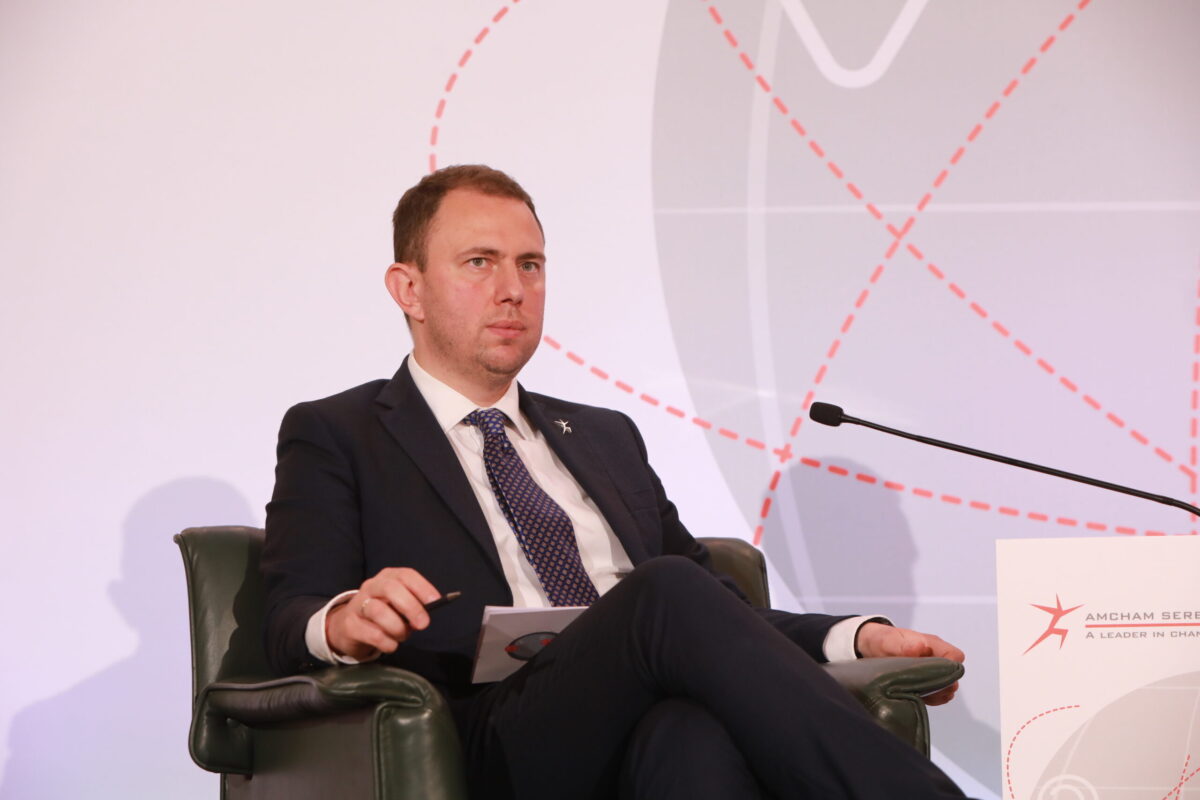 Lazarević used the opportunity to thank the U.S. Ambassador for the support that the U.S. Government has provided over the last two decades to help reform and improve the competitive business environment. They jointly underlined the importance of continued reforms once a new government is formed. "AmCham will keep being an active and constructive partner of the Serbian Government in the priority reform areas that we will jointly identify with the new Government leadership," Lazarević said.