More than 50 participants, representing 30 European AmChams, gathered in Belgrade for the 2019 AmChams in Europe 2019 Best Practice Conference from 16 to 19 October, a record number of participants for this annual meeting.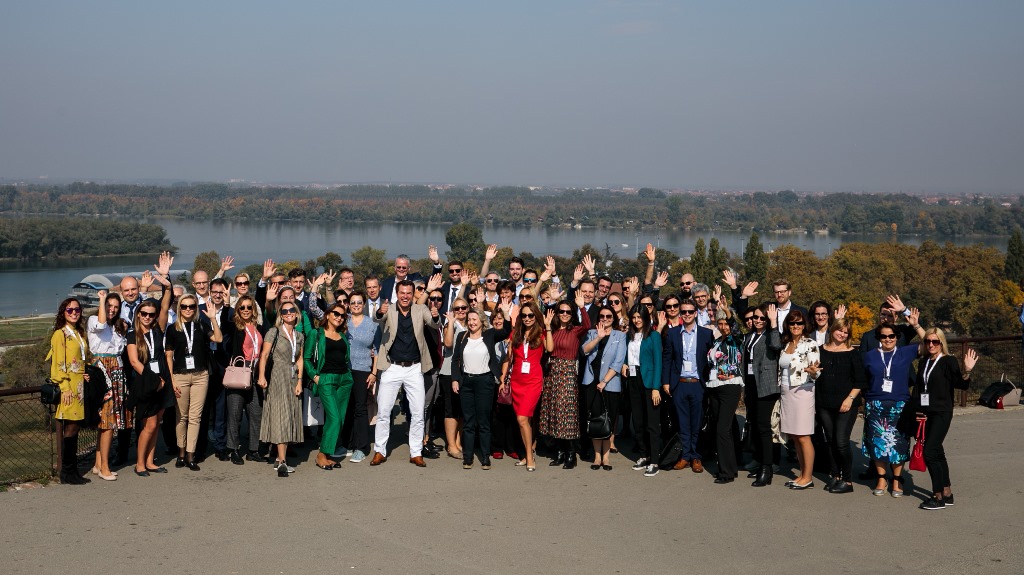 On the first day, following a session called What is the role of AmChams in a Ready4DFuture World? which identified working challenges up to 2030, all the participants were welcomed to the residence of US Deputy Ambassador Gabriel Escobar.
At the second's day plenary session at the Hilton Hotel, a comparative analysis of all AmChams was presented, following which AmCham representatives shared their experiences of best practice in the areas of member retention and acquisition, communications, working group management and relationships with other associations and government institutions. The highlight of the afternoon session was an inspirational lecture from Dr Nikolaos Dimitriadis, CEO of TrizmaNeuro and Development Director of the University of Sheffield's International Faculty, called Calibrate Your Brain for Innovative Thinking.
The third day started with a visit to the AmCham Serbia office, where the Board of Directors met to discuss and ultimately adopt a budget proposal for 2020. Later, participants had a chance to visit innovative hub Nova Iskra, where the five finalists for the 2019 ACE Creative Network award delivered inspirational presentations. This annual award is given to the most creative and innovative program or project. This year, with competition from Israel, Poland, Turkey and UK, the winner was AmCham Belgium for the Member Monday project.
In addition to the main proceedings of the conference, participants were introduced to Belgrade and Serbia through guided tours of Kalemegdan, Savamala and Zemun, a visit to the Nikola Tesla Museum, and gastronomic hospitality featuring Serbian specialties and great fun in restaurants like Kalemegdanska Terasa, Ima Dana, Ambar and Reka. On the last day of the conference, a trip to Oplenac was organized as well as a visit to the Mausoleum of the Serbian Royal Family, the home of King Peter I and the King's Winery.